I recently purchased the G-200-1EV off of e-bay. The cost was $46.00 to my door. It is my second "stainless steel" G, although I question the aptness of this term as it relates to this watch because of the abundance of plastic accents on the case. My other stainless is a GW-1400 which I wear as my dress watch.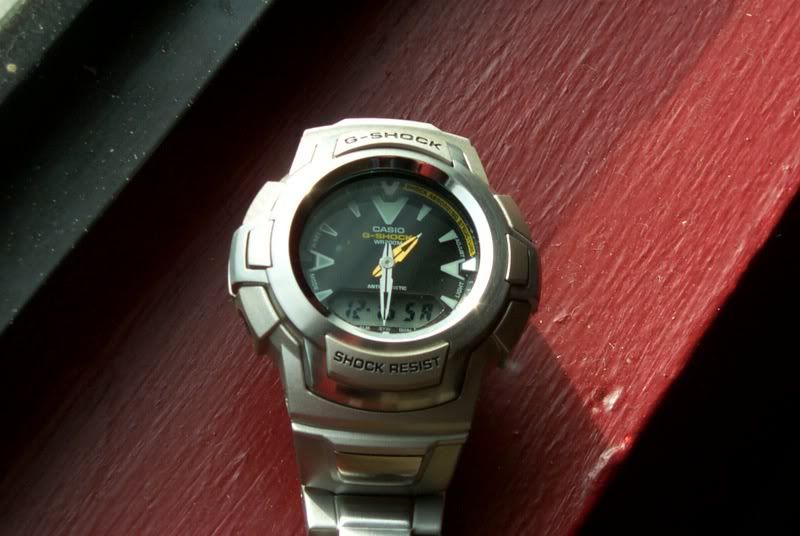 I had never heard of this model prior to bidding on it. I inquired on this forum, and Tribe125 was kind of enough to reply and opine that he thought it was basically the G-100 in a metal case. He questioned however the suitability of this model in a metal case.
Tribe125's concern is not without basis, however after wearing the watch a few days, I have concluded that while the plastic does detract from its appearance, it blends in well with the stainless steel. I guess at this price point, I cannot reasonably expect a full stainless G. Upon showing the watch to a friend, he said, "It looks like it came out of a gum ball machine." I think he was just trying to be hurtful, and I don't agree with his assessment.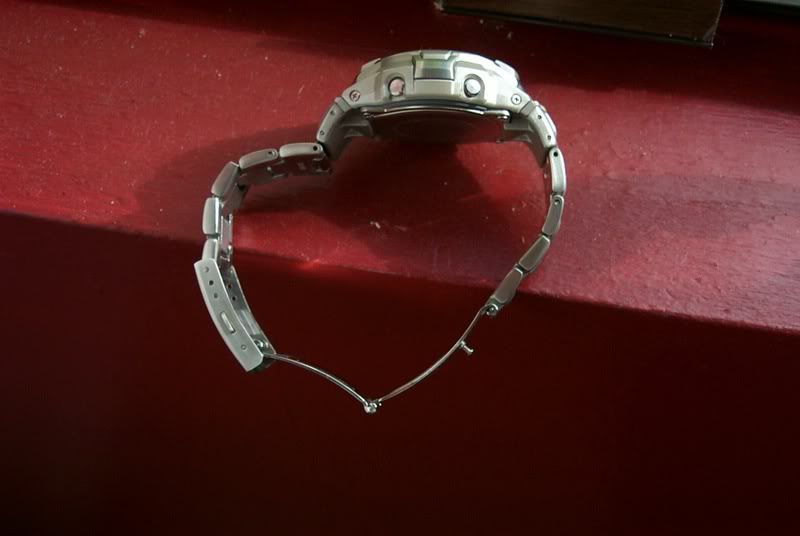 The oyster bracelet is very comfortable and all stainless steel. I have a Seiko auto diver and an expensive German auto on stainless bracelets, and I rate the Casio oyster bracelet as superior in terms of comfort and ease of use.
I was surprised that its module was 2387, as the G-100 has module 2327. (I'm not sure what if any difference exist between the two. A cursory review suggests that they are the same.) Its four pushers are (surprisingly) stainless steel. (My GW-1400 has plastic pushers.) Most people accustomed to Gs, I think, will be thrown off by the pusher function assignments. For instance, the top left pusher is the hand set function. Most G users push the top left to switch modes, and hold it down to adjust timekeeping features. Push that button on the G-200 and watch the minute hand advance 20 seconds. Hold it down and the minute hand advances continuously. Thus for the first day of its use, I kept accidentally pushing the handset button when I wanted to switch modes. This required me to reset the time on the watch, which is itself a laborious procedure, considering the hands only advance and do not go backward.
The LCD screen can display the day and date, the time with seconds, the alarm time or status, the stopwatch (full 24-hour) or dual time. Alas, no countdown timer. A further disappointment is that you cannot go from digital time to date with just one push of the mode button. That takes four pushes.
The light is a red LED. Some might like it. Others might find it gimmicky. Sorry no photos of the light. At the time of writing this review it is full daylight in Los Angeles. If there's any real interest, I would add it to this review.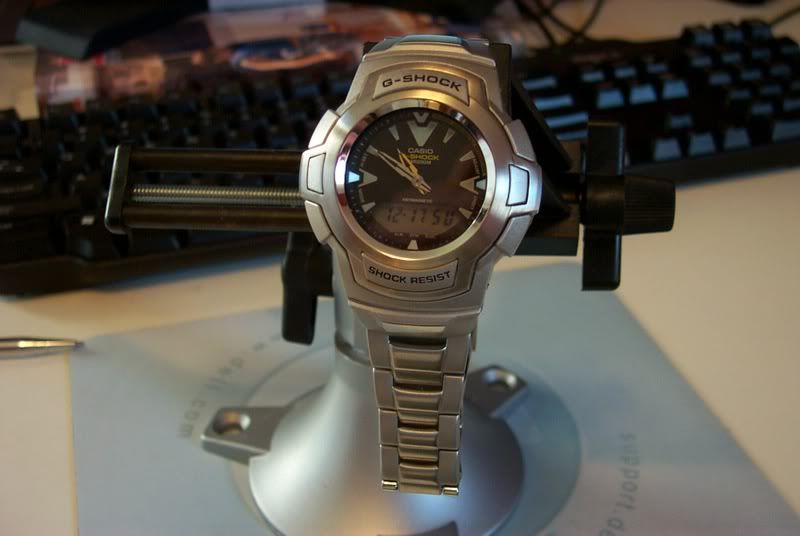 Overall, I think this watch can pass as a dressy G if you cannot or do not wish to spend the dough on an a better all-metal model. I think it has a kind of classic look. It will get some wrist time because of its comfort and passable looks. I'm not wild about the features and functionality, but then again I've yet to come across a G that fulfills all desired qualities.
Side by side-- GW-1400 and G-200. Which is better looking?