I spent yesterday restoring this mid 60s Roamer.
It had a broken set bridge, missing crown and stem, and most importantly the seconds pinion was broken and second hand was missing. The dial and case were in great condition - but the crystal was so scratched up you could barely see through it. It looked horrible on eBay when I bought it (for not much).
So far I have done 3 pocket watches, but this is my
first
complete restoration of a wrist watch (I have almost finished my Benrus CK2 cal, but that is currently sitting in time out until it behaves :-x).
Movement was totally stripped, cleaned, oiled and replacement parts fitted. The movement is an MST414 and was an absolute pleasure to work on. :-!
Train assembled.
Barrel & lever.
Barrel bridge and click.
Ready for motion work and setting mechanisms
Bits...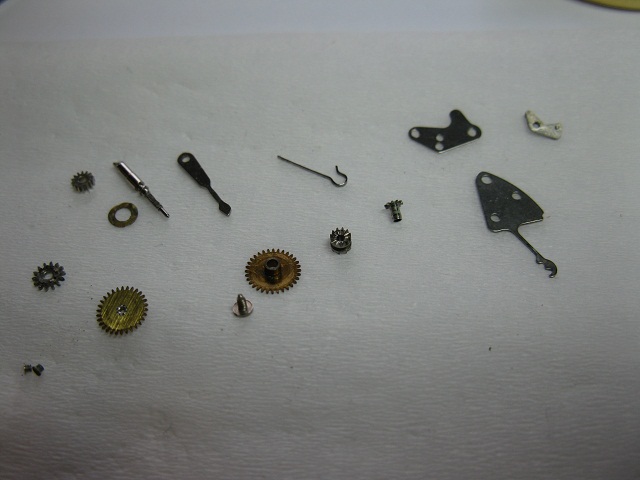 Finished (well almost, incabloc spring still needs to be clipped back in). Micro regulator on these is very nice :-!.
New strap.
Crystal was worth a long time with sandpaper and brasso, as it is an
original
Roamer
signed
crystal - which are no longer available. I know the second hand is the wrong colour, but it will have to wait until my pen plater arrives.
Mmmmmm, I have an unnatural love for chapter rings :-!
Running.
YouTube - MVI 3535
It is a good size at 35mm (without crown). I am pretty happy with the final result :-!