The case tube looks exactly as it should. The threads are on the inside of the case tube (where they are protected from dust and dirt) rather than on the outside.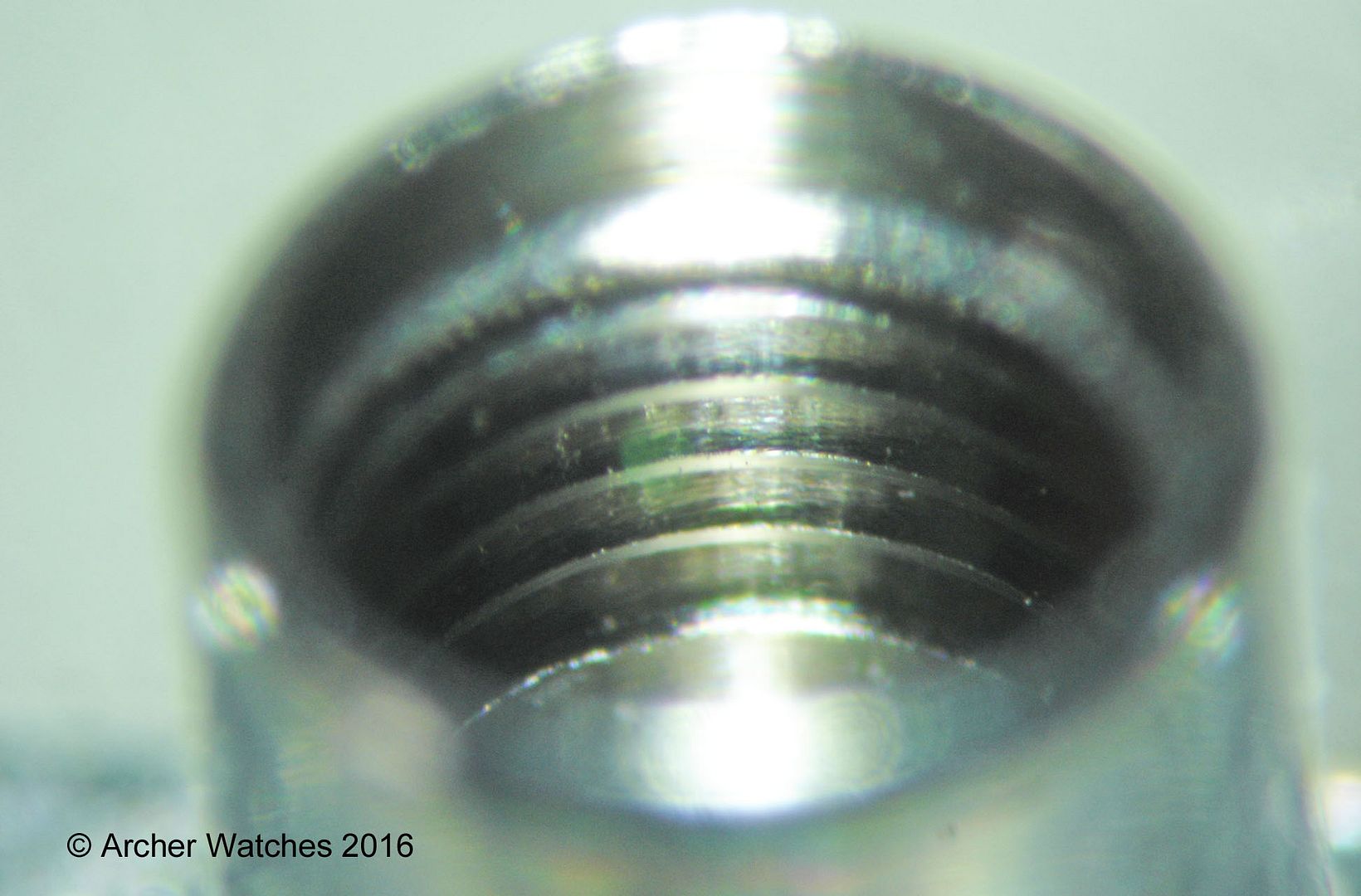 If the crown is no longer threading down properly, it's possible that the threads have been stripped by cross threading. They then look like this: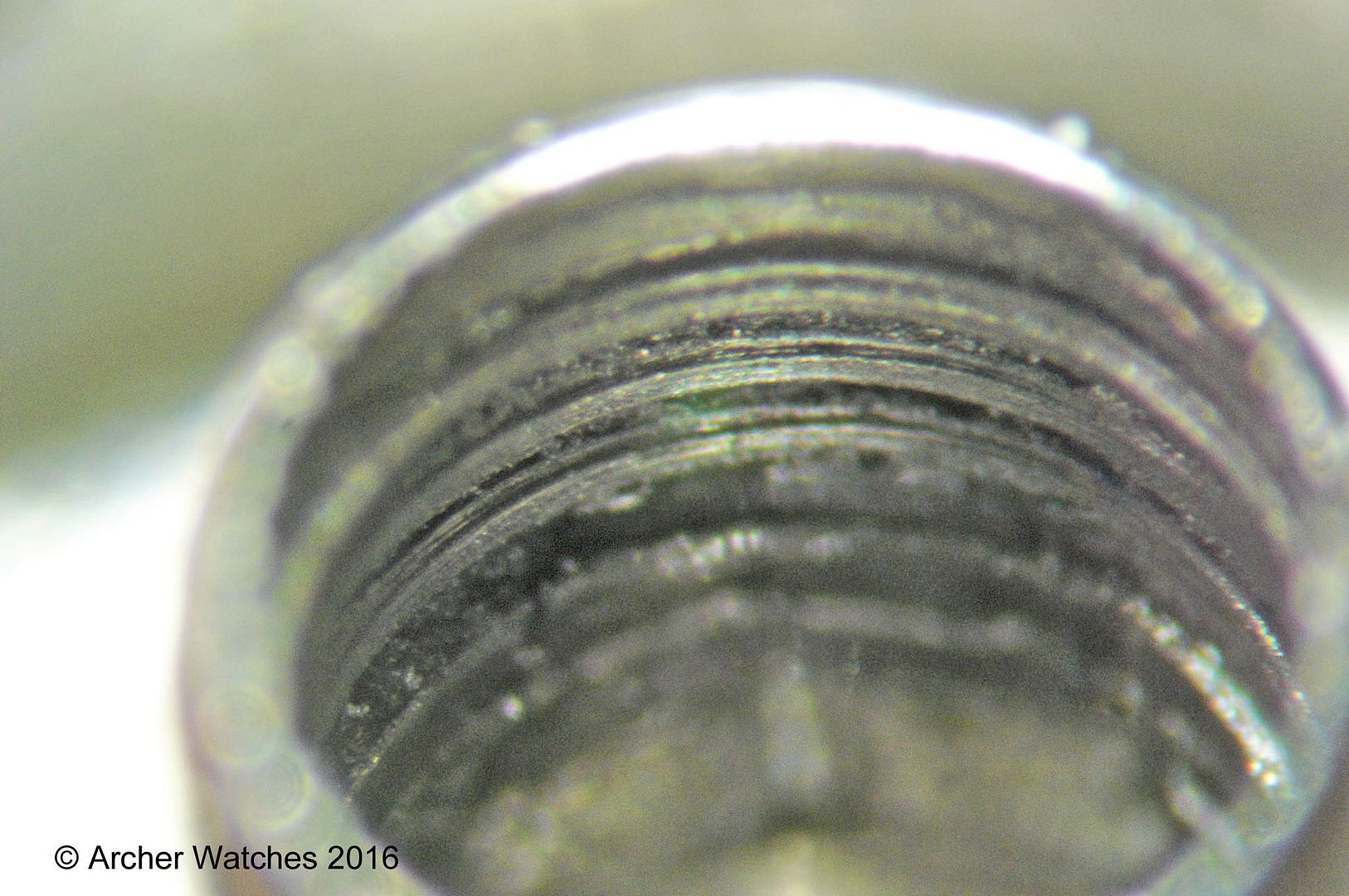 If so, it will have to go to Omega, and I wouldn't expect that to be covered under warranty.
Cheers, Al