It's Tuesday morning, the sun is shining, the seas calm, and the only thing we have to do today is dive....and relax. Life is definitely good, it's just too bad that everyday of my life can't be like this.;-)
Our dives for today are two sites that we visited last year, "3 Sisters" and "Little House", so it was like visiting old friends. 3 Sisters in named for three coral pinnacles which broke from the wall thousands of years ago, and Little House is named for a house on the shore which aligns with the dive site. The house was destroyed by Hurricane Ivan and now provides a home for a white cow and a goat....for some reason that's just kinda funny.
Alright...let's go, and nothing like a time check early in the dive. Why not...it's a
Whiteshark
.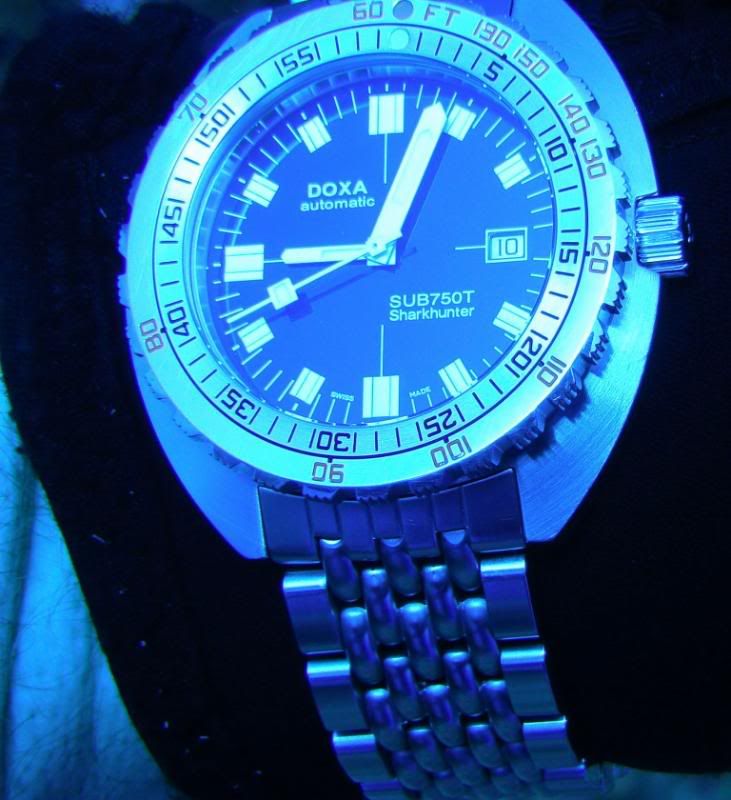 Todd with Michael close behind wearing his COSC 750T Milshark.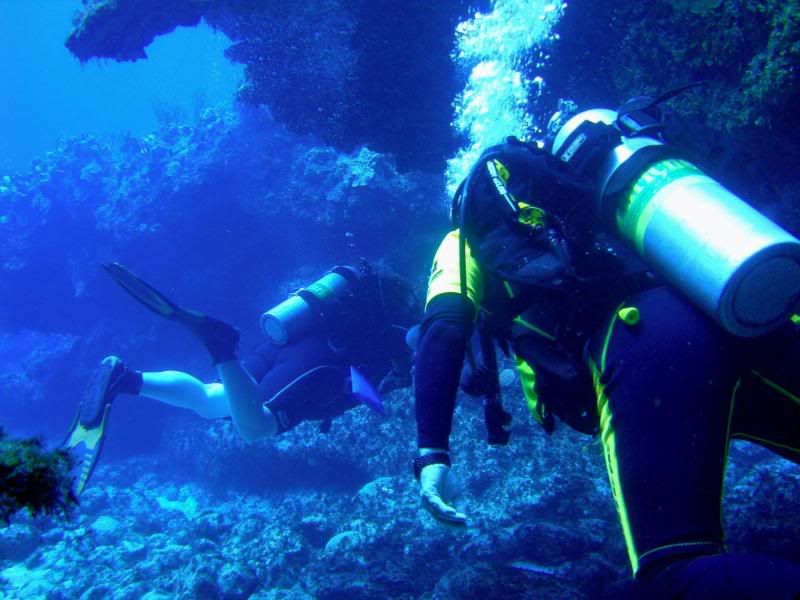 A closer look at Michael's Milshark and Gavin's 1000T Milshark.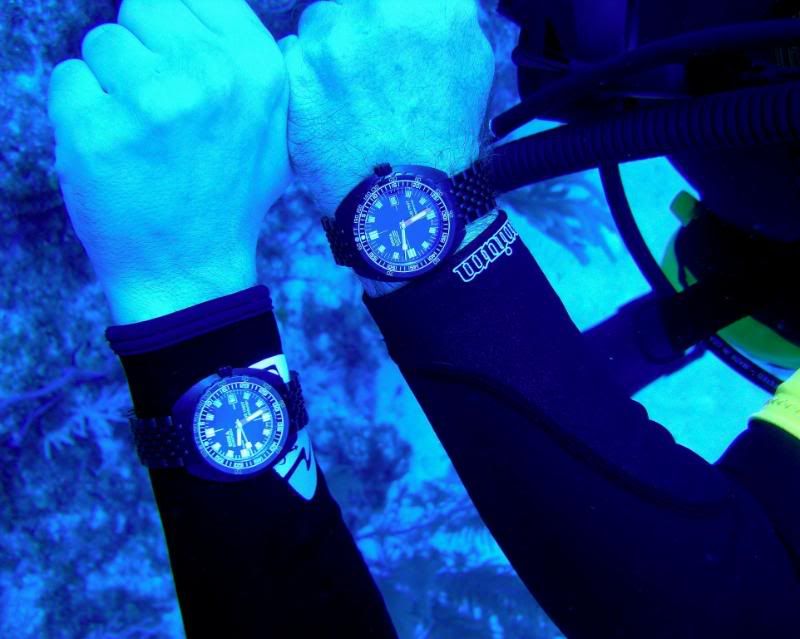 Brittie taking a break.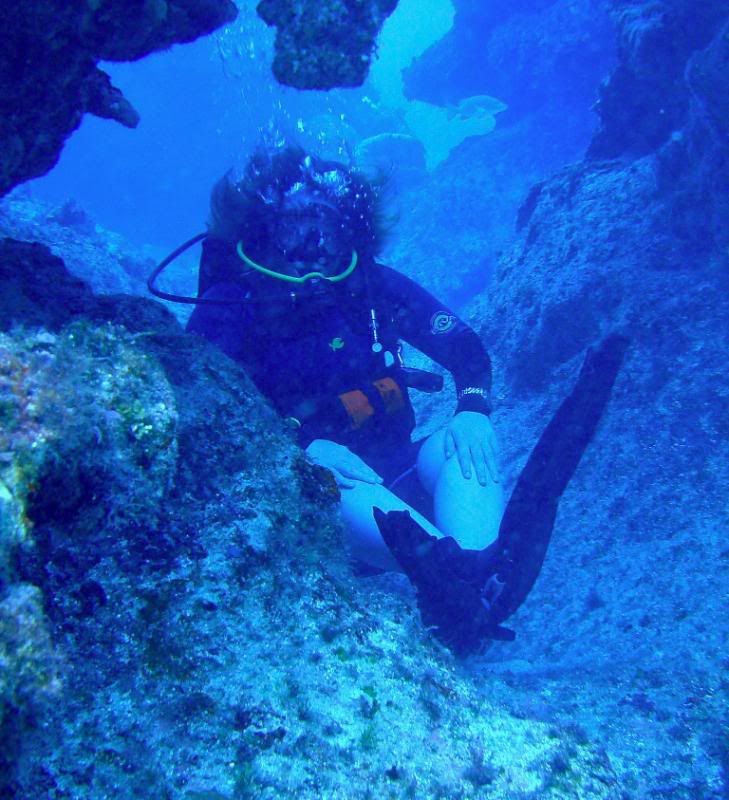 I don't think these guys have moved since last year.:-d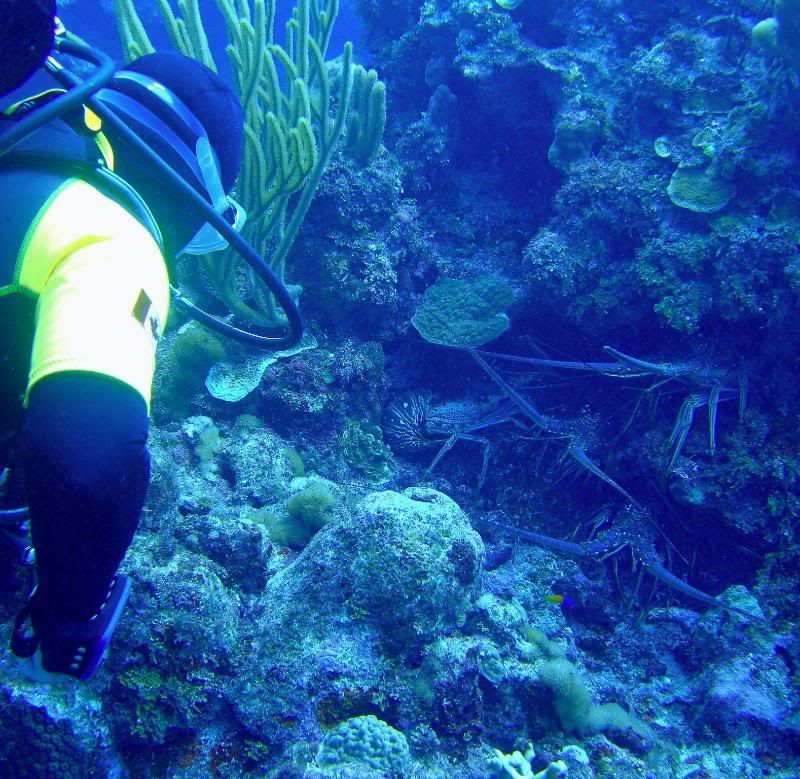 Once back at Compass Point, we kicked back and settled into our "do nothing" mode. Everyone went and did their own thing, and after a light lunch I decided to take a four hour nap. Ahhhh....like I said...life is good.|>