Discussion Starter
•
#1
•
Been trying to think of the perfect Seatime strap. I've always thought a Panerai strap would look great on the watch, but all I have are 24mm straps. I love Panerai straps because most are unpadded, yet thick and substantial.
So.....I took a 24mm Europelli cardovan strap and attempted to trim it down to 22 at the lugs. The long side went very well.......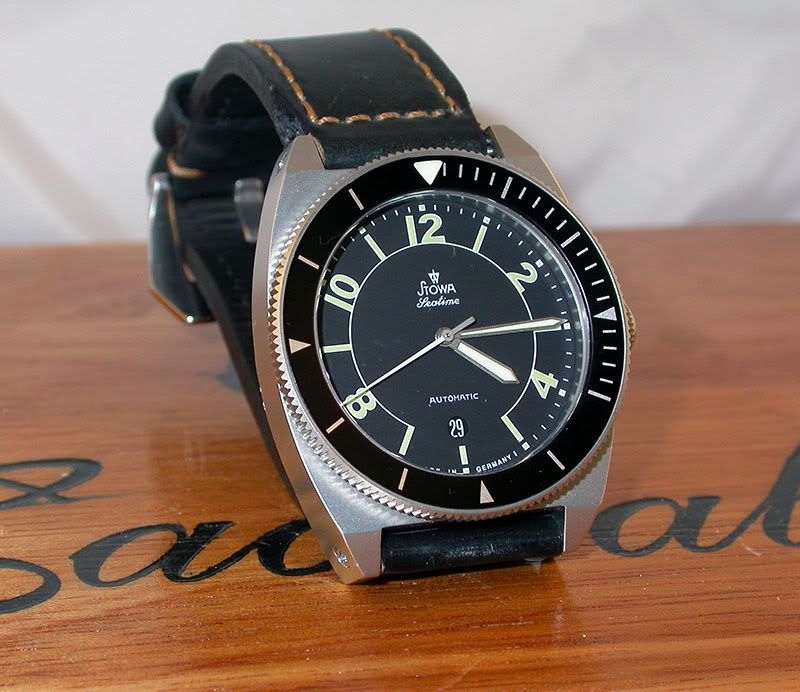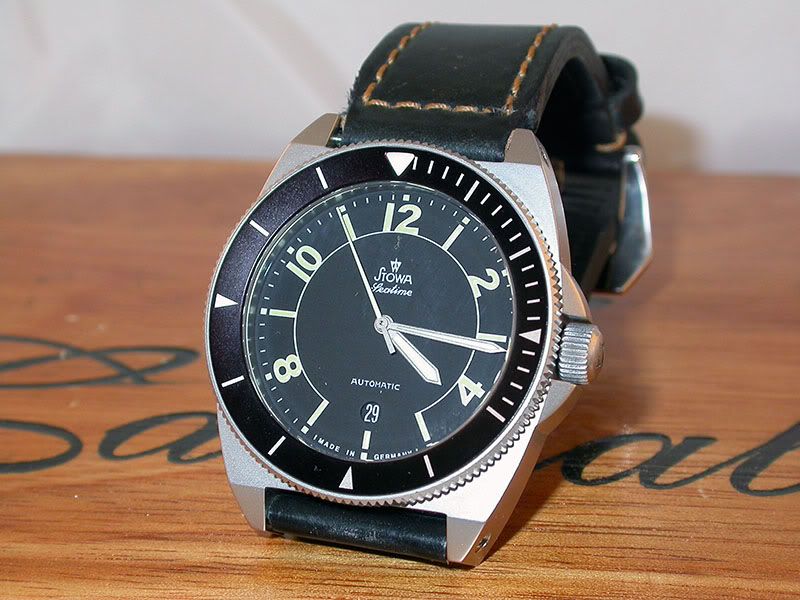 As you can see, I didn't do so well on the short (buckle) side :-D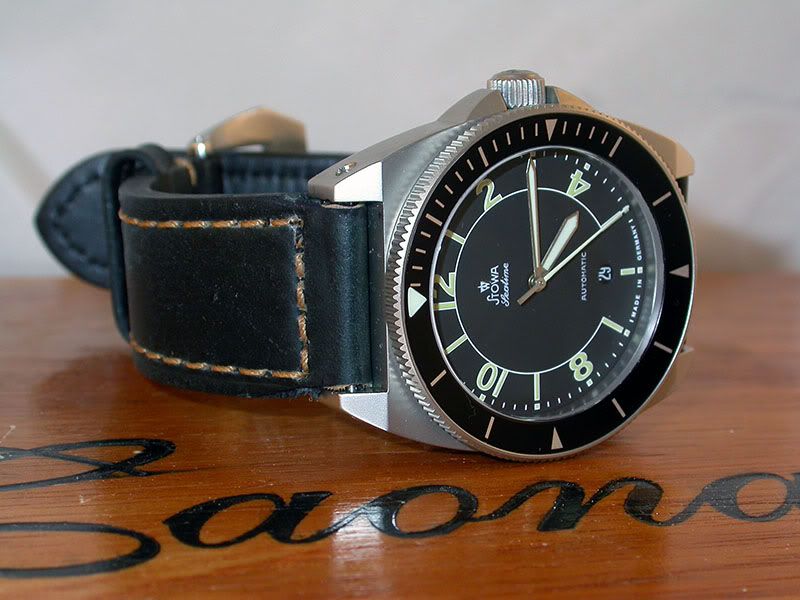 Anyway, the experiment satisfied my curiosity and proved (to myself anyway) that a Panerai style strap looks great on a Seatime! Actually, my mistake is barely noticable when wearing the watch so I think I'll just use this strap for awhile. Eventually, I'll either buy a 22mm Panny strap or design my own and have it made. Been thinking about a line of straps anyway.
Now I have to put a brushed finish on the buckle. Hope you enjoyed my not so professional experiment :-D
Cheers,
Bruce