after purchasing my seiko SKZ247 a few weeks ago, I'm so impressed with that thing, that all of a sudden (what a coincidence :-d ) I feel the urge to buy another seiko 5. this time it will be a military model, I just can't decide if I like the one with black dial and black strap better....: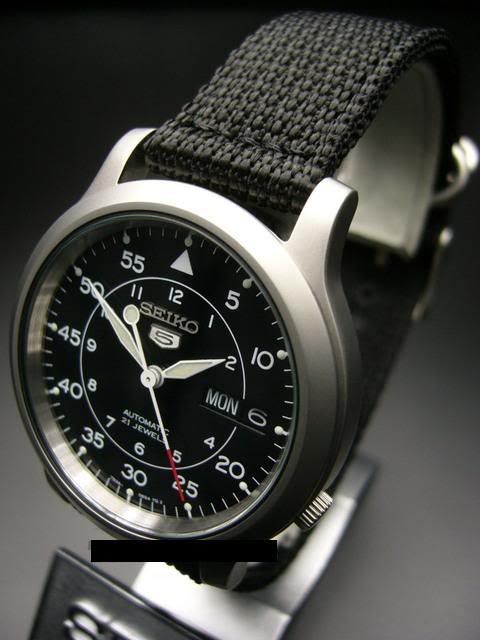 ...or the one with olive dial and olive strap...: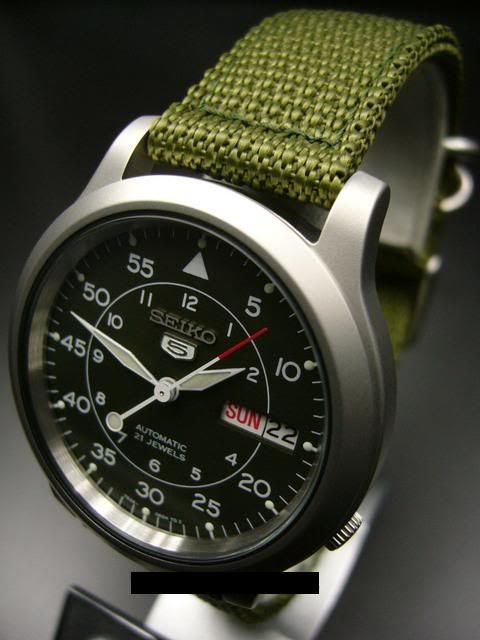 getting both is not an option right now, because I don't know if I will like the size of this time-piece, usually I prefer larger sized watches. I also do usually prefer watches with a rotatable bezel...
well, should I like the size, I will most probably get both anyway, the question right now is just which one to buy first :-s
so guys what do you think? I'm happy to read your opinions...
regards, holger