Just FYI this is why Erika offers custom sizing which makes all the difference... I can't use the generic MN straps because I have a 6" wrist...

Also two of your other issues (putting on & removing) just come down to technique, but if you can't be bothered then no worries!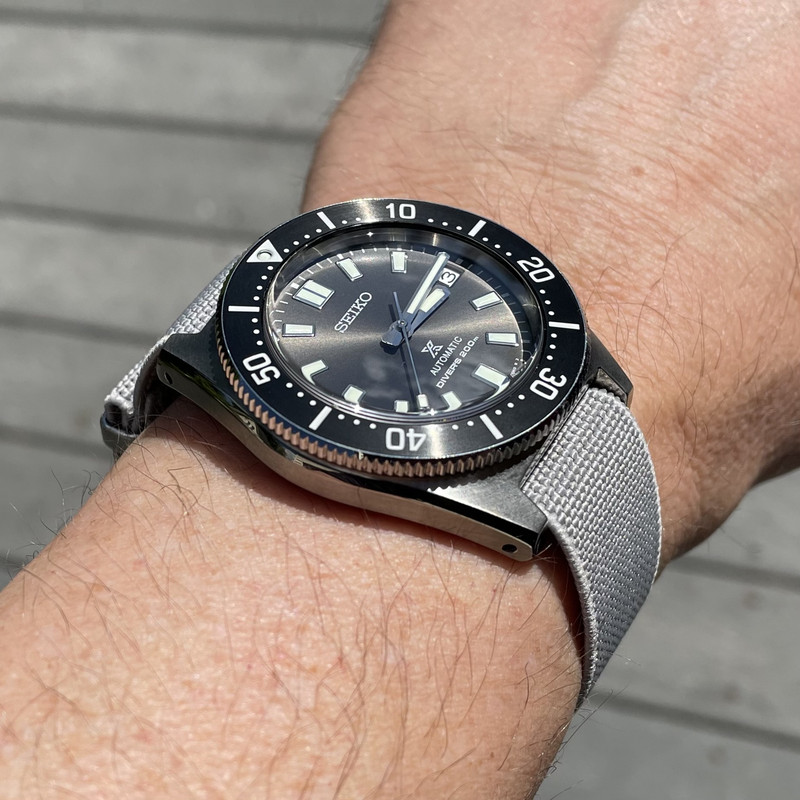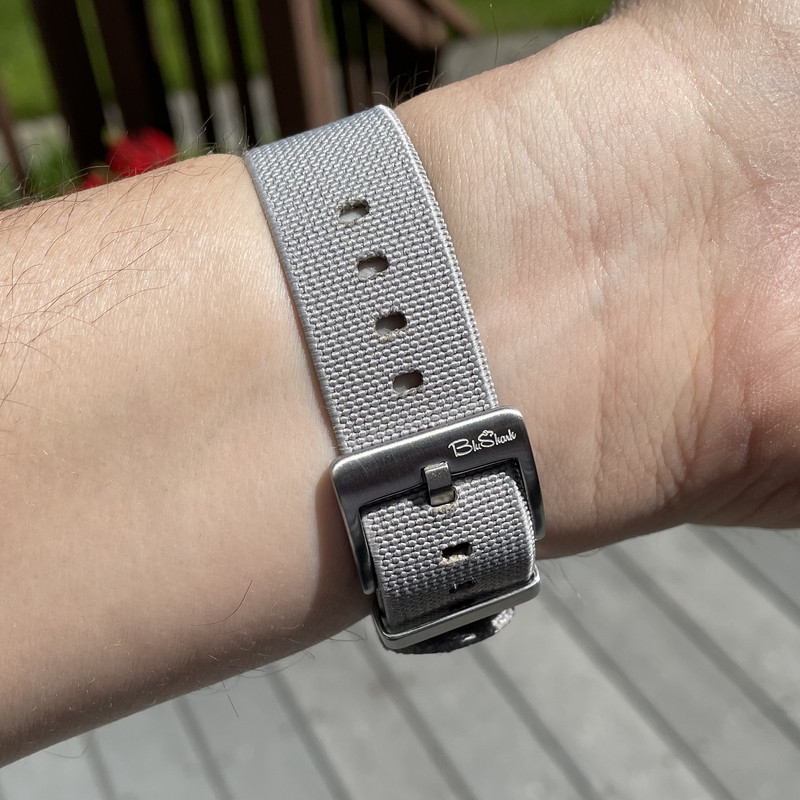 Thanks!
To me, the styling and feel of the MN elastic vs. NATO elastic is a tie. They're both single pass, both very secure to the wrist, both look very authentic, both exceedingly comfortable. MN has a lot of metal on both sides and that big X thing, NATO has that foldover bun and metal on one side, it's a draw there on hardware too.
Where the tie is broken is on the simple act of fastening the strap. I can't be bothered with the MN's hook and loop learning curve and I did not like how the hook end flapped around and hit my bezel and crystal when I was taking it off, that's unacceptable. The NATO has a traditional buckle and tang.
So I'm sticking with the NATO elastic version (BluShark, above). Same vibe, same comfort, infinitely easier to strap on, low risk of whacking itself when being removed.