Discussion Starter
·
#1
·
I bought a Seiko Sawtooth about 6 months ago and though I wanted this watch really bad, I just never loved it when I got it and subsequently hardly ever wore it.
I was ready to sell this watch a few days ago when I decided to see what it looked like on my "water proof" leather strap. The strap isn't really water proof but this thing is seriously battle tested and I don't even blink about getting it wet...in fact I enjoy getting it wet as you will see in the first few pics. Well, now I'm in love with the watch on leather and I'm glad I didn't move it.
The Sawtooth (dubbed as such because of the bezel appearance) is listed at 48mm in diameter and 12mm in height. Though powered by a quartz movement, it's a "true" dive watch as it has an end of life battery indicator (second hand moves at 2 second intervals when battery is getting low) 200m of WR, screw down crown, and proper lumed references on the bezel and dial (including lumed bezel pip and lumed dot on second hand). Speaking of lume, it's quite simply the best I've seen compared to my other Seiko divers (Spork, Caesar and BFK) and my other C3 superluminova dive watches.
Without further delay, I introduce you to "Leatherface".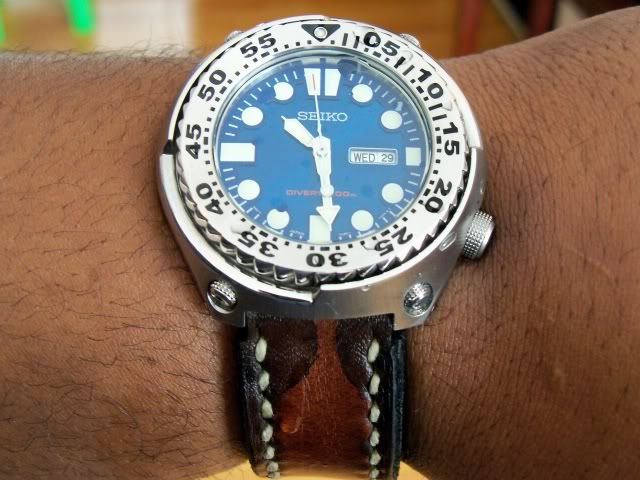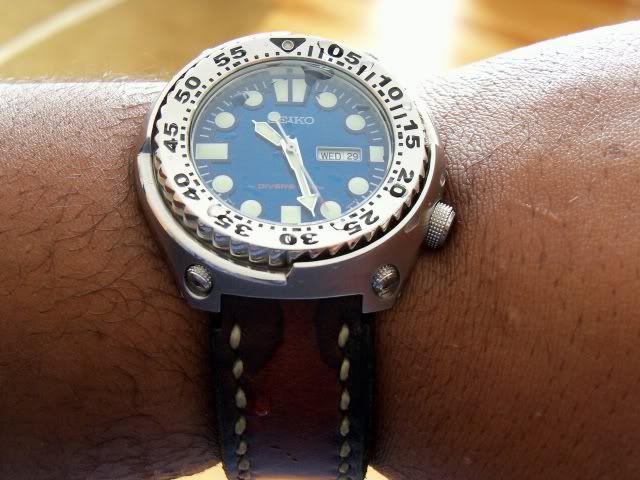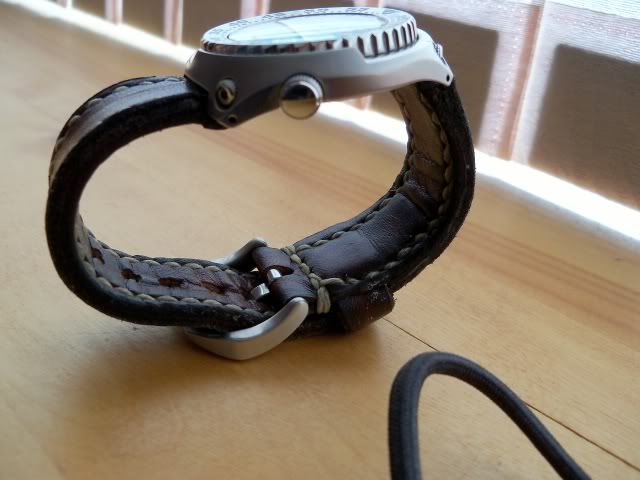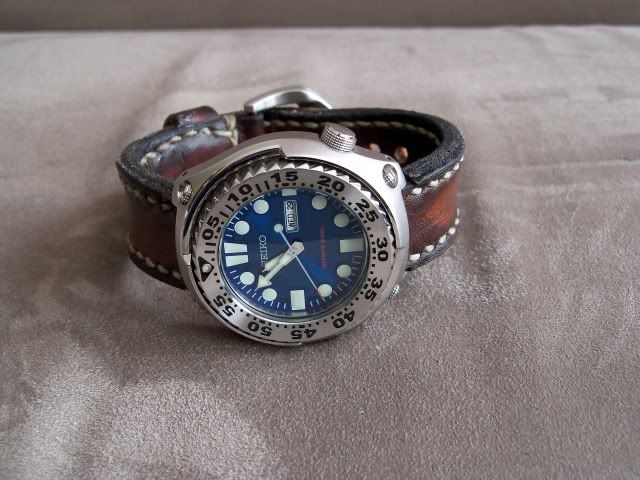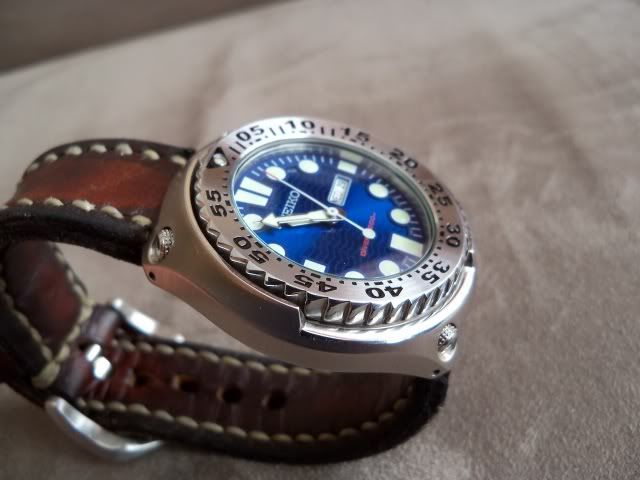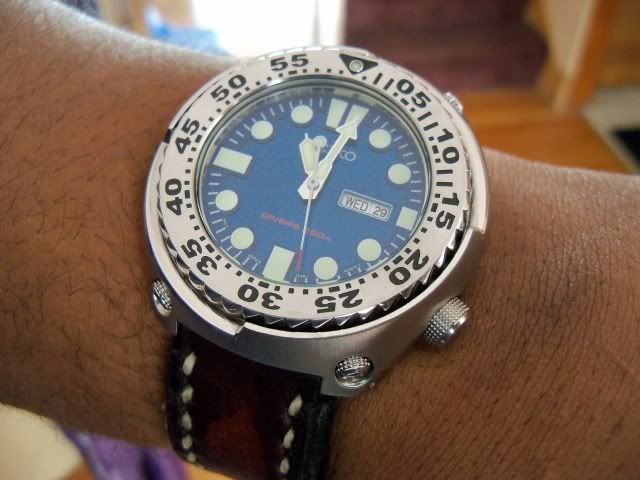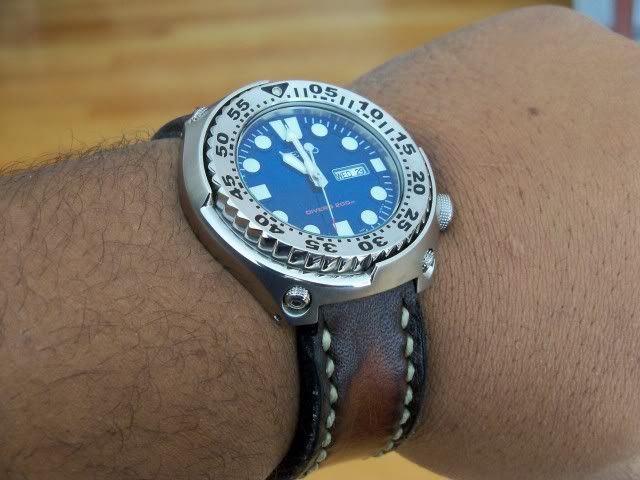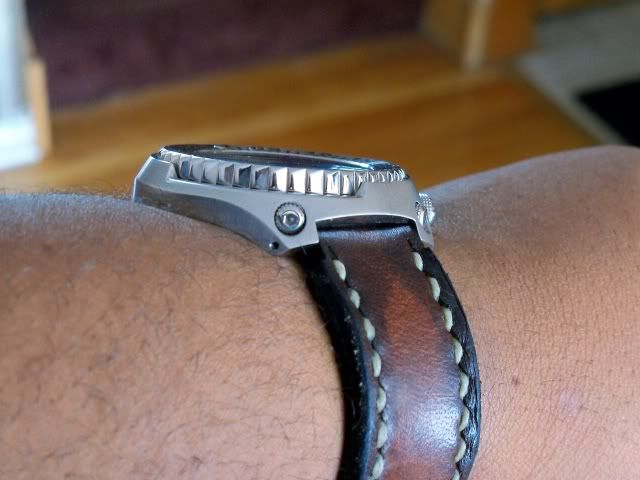 Here's a lume shot with the Sawtooth between some of my other divers...from top left to right: Seiko Caesar (SNDA13), Sawtooth, Seiko Spork (SRP043). Bottom left to right: Halios Bluering and Halios Holotype.