Discussion Starter
·
#1
·
Almost every affordable (and some not-so-affordable) watch company has put out a Submariner lookalike at one time or another, and Shanghai is no exception.
I specifically wanted a
China Made
sub-alike I'd be happy to wear on a sometimes daily basis (
I reserve my older Sea-Gull two-tone just because it's approaching vintage
). This Shanghai will do just fine :-!
表径或长宽、厚度(mm):40╳12
表壳材质:全钢
表镜材质:手表专用高硬度矿物玻璃
表带材质:头层真表带
底盖:全钢底盖
功能说明:时、分、秒计时,日历、
生活防水:3ATM
Table diameter or length and width, thickness (mm): 40 ╳ 12
Case Material: Steel
Table Mirror Material: special high hardness mineral glass watch
Bracelet Material: (comes with good quality stock black leather strap).
Bottom Cover: steel case back
Function: hours, minutes, seconds, time, calendar,
Living Water: 3ATM
(上海牌)多功能自动机械手表,其功能、质量、可靠性均符合国家标准 QB1249机械手表,QB/T1903自动手表;QB/T1904机械日历手表和企业标准Q/YQZA3自动多历机械手表。
(Shanghai brand) multi-function automatic watch, its features, quality and reliability are in line with national standards QB1249 mechanical watch, the watch automatically QB/T1903; QB/T1904 mechanical calendar watch and enterprise standard Q/YQZA3 automatic multiple calendar mechanical wristwatch.
Screw down crown, 35 jewel automatic, someone else will have to provide more movement details ( please????? ;-) )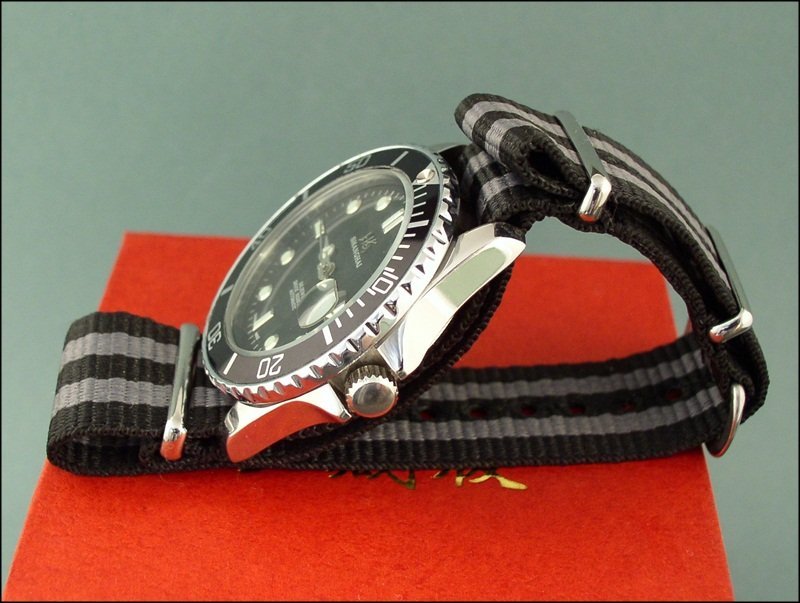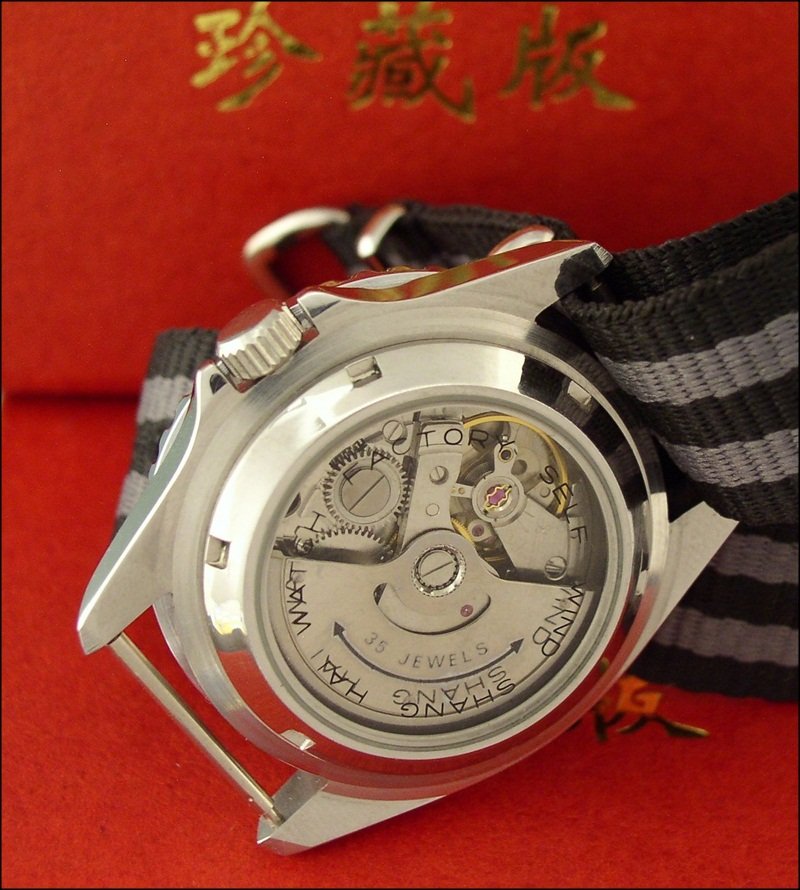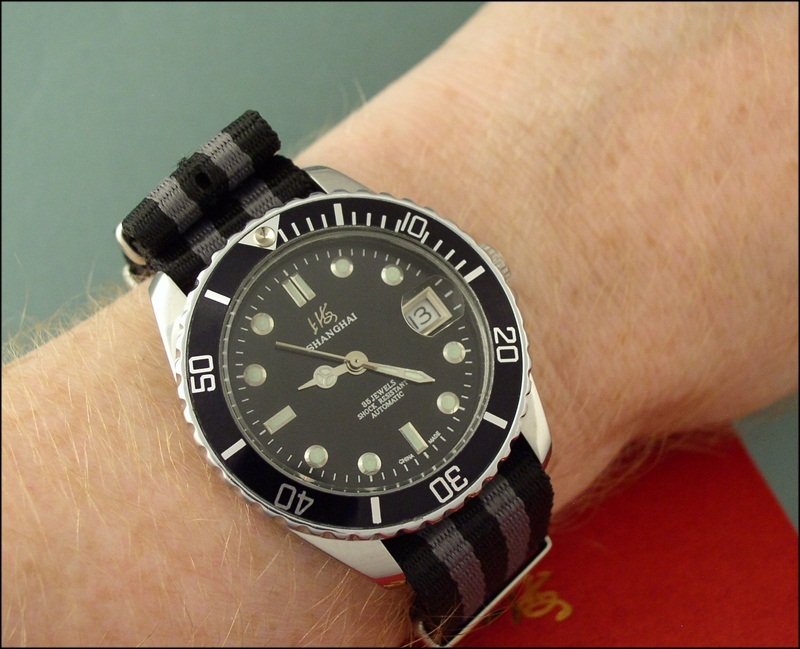 Also, if anyone else decides to hunt one of these up. It comes with a
quite
nice thick black very real leather strap. I wanted a bond on this one but the stock strap is much better than I anticipated.