Here we have a Smiths Deluxe 15 Jewel C movement watch from the Hillary/Everest period… Cool huh? …snow pun intended.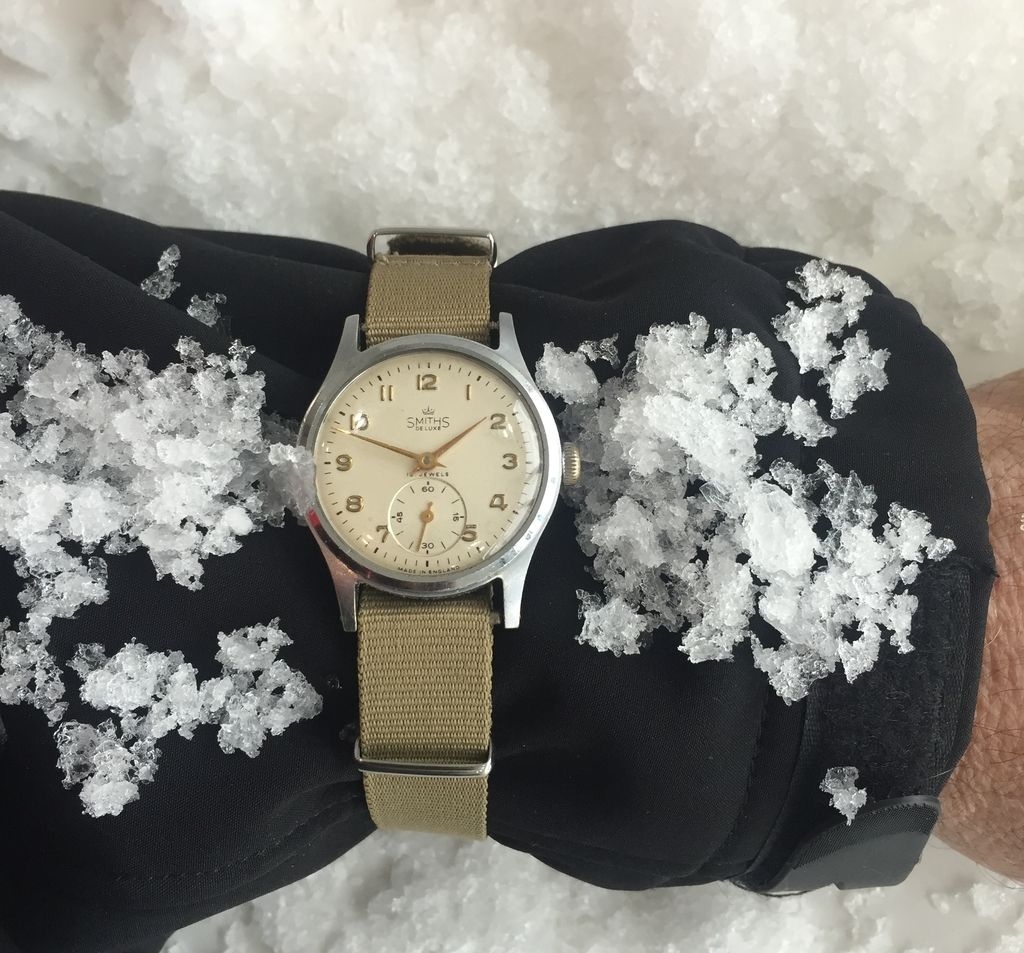 Quite difficult to accurately date these watches and I admit most of my research is gleaned from the authoritive Smithwatches.com and from the web. Some evidence points to 1953 which is the year Hillary summated Everest and would be my preferred date, but I might be on thin ice, other info points to 1955. However I'm going to give 55 the cold shoulder and settle for 1945 until I'm further enlightened. The actual watch that accompanied Sir Edmund up Everest rests closer to sea level these days in the Clockmakers Museum London. Here it is…
The watch supplied to the expedition was of a design that was unique to the climbing team and was never made available for public sale. According to Smithswatches.com the closest watch to the Everest dial design would actually be a Benson with a Smiths movement. Here…
For a collector looking for the closest Smiths version, you could do worse than to find the Smiths Deluxe model sold in Jewellers the year Everest was summated. Here is an ad dated 1953 sourced from Smithswatches.com
Here is a shot of my recently acquired Smiths. Must confess I have had tremendous fun photographing this watch as you will see.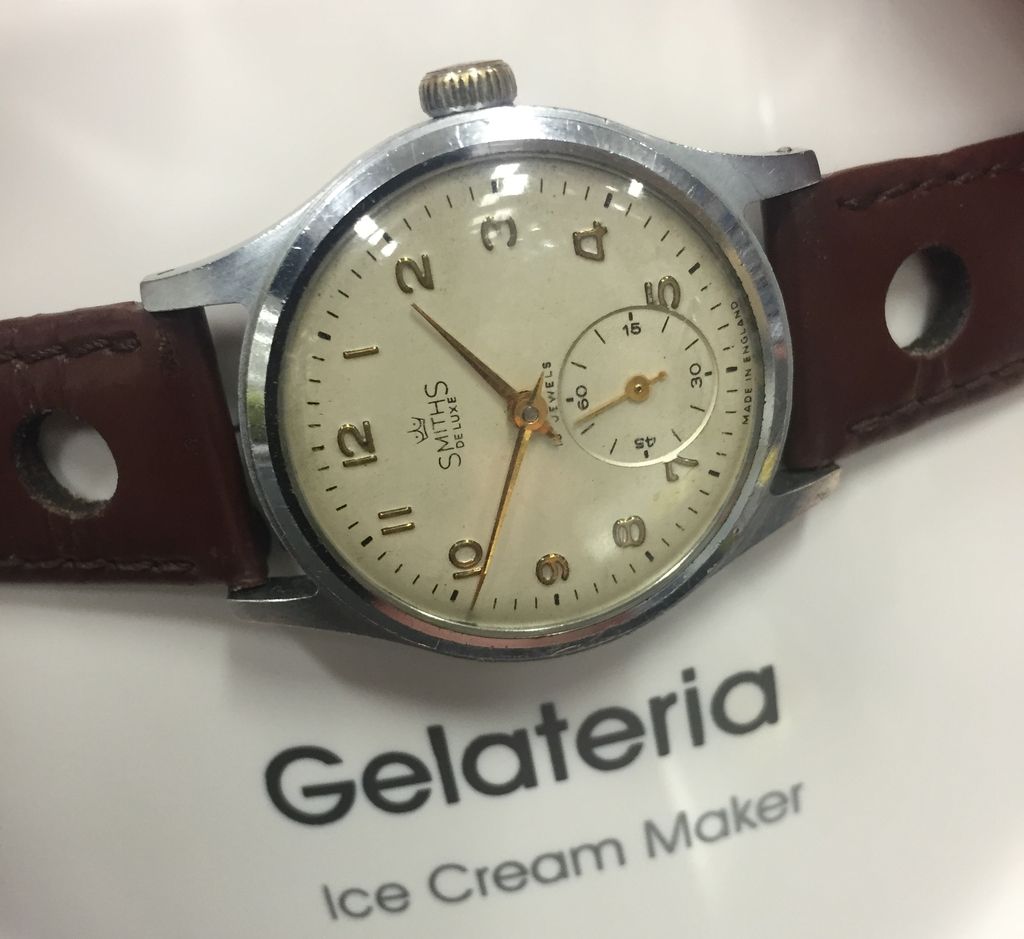 Screw in stainless caseback first patented by Dennison in 1872.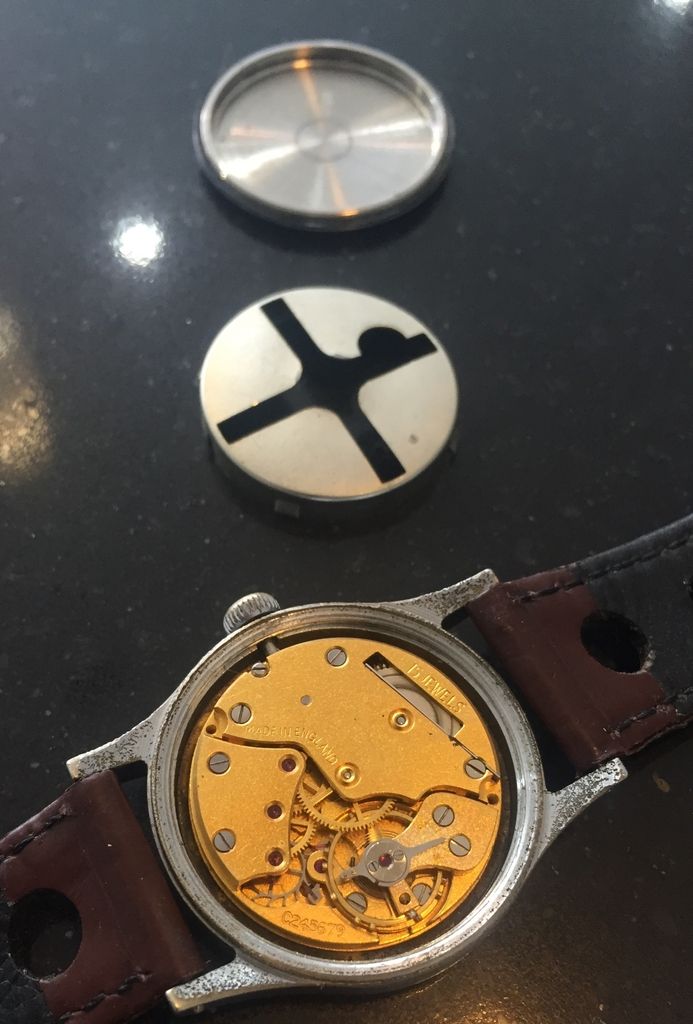 Smiths 12.15 gilt movement with dust cover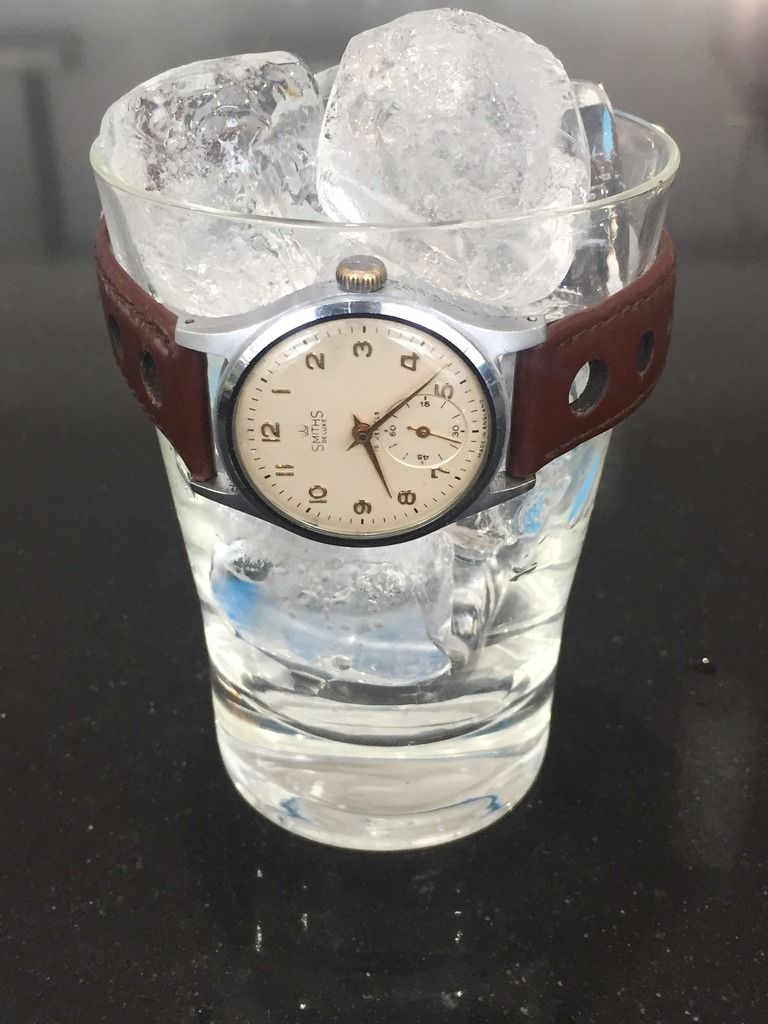 After this ice filled glass photo, I strapped the watch back onto my wrist and not surprisingly the caseback was freezing cold. I mean it was so frozen I thought it was going to start singing "Let it go". Although momentarily concerned for the watch, the same mechanism has been atop Everest so how much damage was I going to do it it. Dennison Supplied the case and they happily exploited the promotional mileage from the expeditions, here is an ad for the 1955 Antarctic expedition.
Inspecting the watch under a loupe I notice there was something between the crown and watchcase. Around the stem and within the crown was a small rubber grommet or ring and under that a tiny metal washer! Was this an attempt at waterproofing?
Reckon it is easier to find the Abominable snowman than any reference to waterproofing of the crown on Smiths watches. However vintagewatchstraps.com had this quote with respect to a Dennison pocket watch patent 1872. "The winding stem and push piece for engaging the hand setting mechanism were provided with packing of an unspecified nature to make them air and watertight." On the same site was this interesting image of the classic Submarine wristwatch circa 1916.
A little puzzle to end on
So finally a little bit of British wristwatch history that is also part of a great adventure story that I am very happy to own.
Regards