Hello fellow WUS members,
up for your consideration is a Brand Spanking New Leather Strap from Suppa, it is 24mm, 120mm X 80mm, it's brown with white contrast stitching, has a handsome Pre-V Buckle, and has that brand new leather smell Mmmmmm :-!. only reason i'm selling it is because it doesn't fit my HUGE 8" wrist correctly (i don't do the last hole thing).
you can take it off my hands for $25usd shipped First Class USPS CONUS Only, if you want it shipped Priority Mail add $5.
send PayPal payments to
e.ebanga @ gmail.com (take out the spaces)
first PayPal takes it, others will be instantly refunded
i have bought several watches and straps here on the WUS forums and have a perfect eBay rating, my eBay user name is: dunkpigeonnyc feel free to check me out.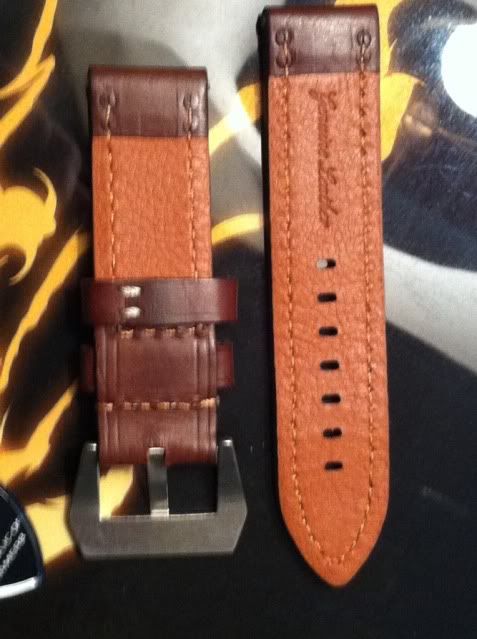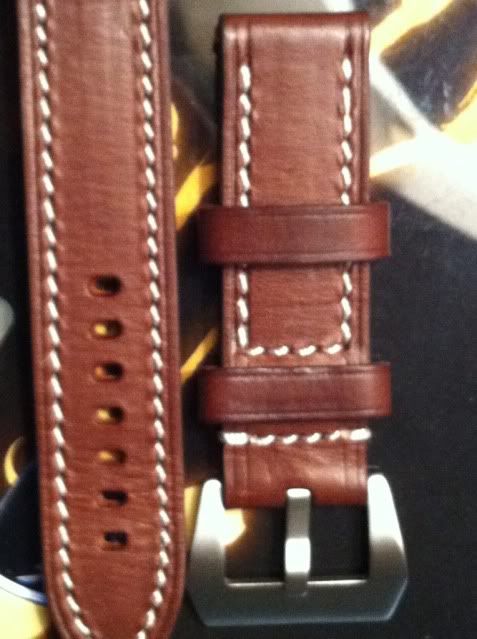 and it still has the little plastic thingies in the springbar holes ;-)