WATCH IS SOLD!
THANKS WUS AND THANKS BUYER!
Under and hour it sold. WUS is the best!
Features
Type: Divers
Movement: Automatic
Calibre: 7S26 (21 Jewels)
Crystal: Convex hardlex that minimises reflection
Dial: Orange
Bezel: Thick solid unidirectional bezel
Case: Stainless steel
Case diameter: 42mm
Case thickness: 13mm
Water resistance: 200 meters
Bracelet width: 20mm
Bracelet/Strap: Solid stainless steel link bracelet
I am selling my beloved OM. It just does not get the wrist time anymore. I bought it Brand New approximately 1 year ago from a trusted seller. I wore it almost every day for about 2 months then at least 3 times a week for the next 6 months. The past 3-4 months she has gotten no wrist time. Shes been safe and sound in my watch box. I still pulled her out every 2 weeks or so to set her and wind her up, keeping her in shape. She runs a consistant +10 secs/day and has since I bought her.
This is an excellent broken in Scuba Diver Tool Watch. The bezel turns quite easy and locks in to place on the marks as it should. There are swirlies throughout the bracelet. There are tiny nicks and swirlies throughout the case as well. This watch is made from L3 Stainless Steel, commonly referred to as 316L. Some claiam to be 316L but simply are not. They are L2 Stainless or worse. For the real story on Stainless Steel google the truth behind 316L Stainless Steel. because it is 100% L3 Stainless Alloy the case and band can be polished and brushed back to
a Brand New Finish.
This watch Also features drilled thru lugs. This allows you to use super thick springbars that maintain their thickness all the way to the lug hole, the only way to pop these babies is from the outside of the lugs through
the drilled holes. This watch represents the best bang for the buck timepiece available anywhere.
On to the pics. I did not polish or prep this watch for these photos. I did not have to. The L3 Stainless Steel looks great always.
Crystal is Flawless. I have 10 positive Transactions here at WUS Please check my feedback under watch deals serach Lemanaic40.
I have it priced to sell at $139.00 Paypaled and shipped with tracking and insurance within CONUS. If you are outside CONUS email me for actual shipping charges.
Trades and questions to
[email protected]
Paypal to -
[email protected]
On to the pics. The first pic shows how awesome and strong the lume is even in regular lightling. As you can see, you can read the display on my Gshock but still see the glow of Seikos Patented Lumibrite. I did not use a black light for this effect. Just 15 seconds under a 100w light bulb was sufficient.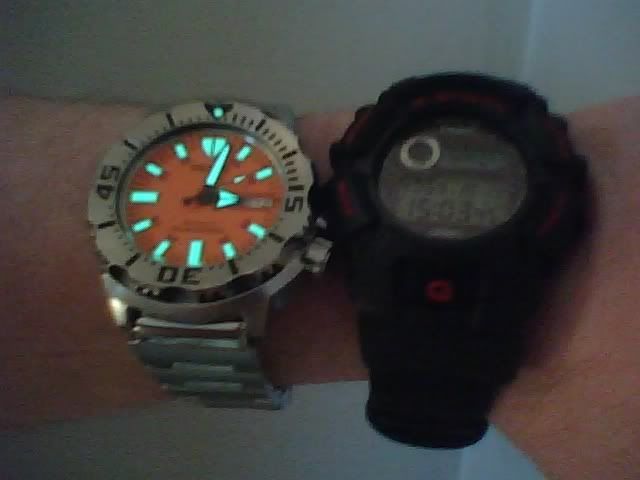 LIGHTS OUT!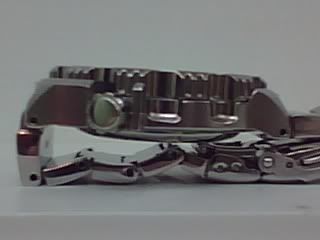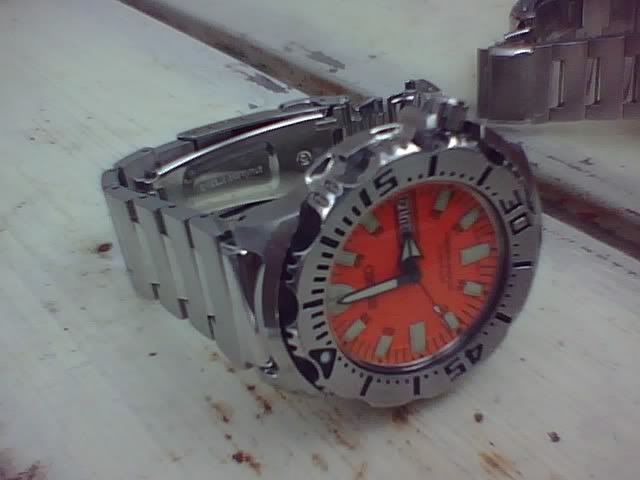 Seikos Patented Wetsuit Extension.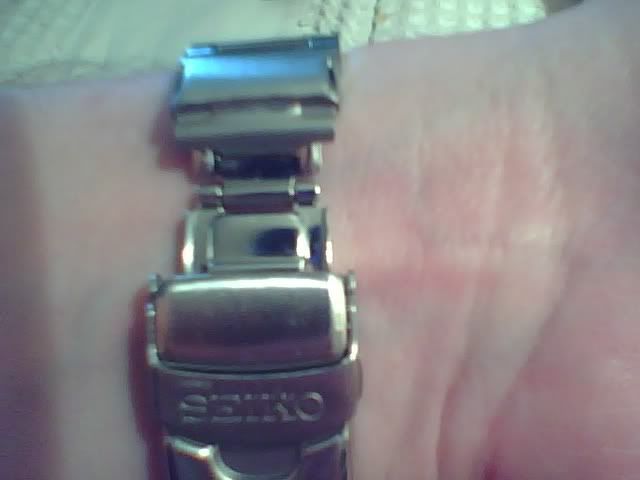 The bracelet is currently Sized for 8inch wrist. I have one extra link
and about a half inch of slack with the adjustable clasp which will accompany even the largest wrist. Up to 9 inches maybe a little more.
THE REAL DEAL!