SOLD
- This is the special edition Spike Lee DW5000SL, screw-back, offered on the 25th year anniversary of G-shock. -
SOLD
It's solid. Has been worn no more than 3 or 4 days at work. Has been stored in the case ever since. Its design is an instant classic, recognized as much in 50 years as it is recognized today.
No discernible scratches or noticeable marks anywhere on the case, strap, or screwback. It's been stored away. Has not seen a day of water in its life. Las been cared for.
I bought it brand new at a local watch store, and it's been in only my ownership since.
First one with $80 will own this piece of history, destined to be collectable. Paypal only and I ship CONUS to your door.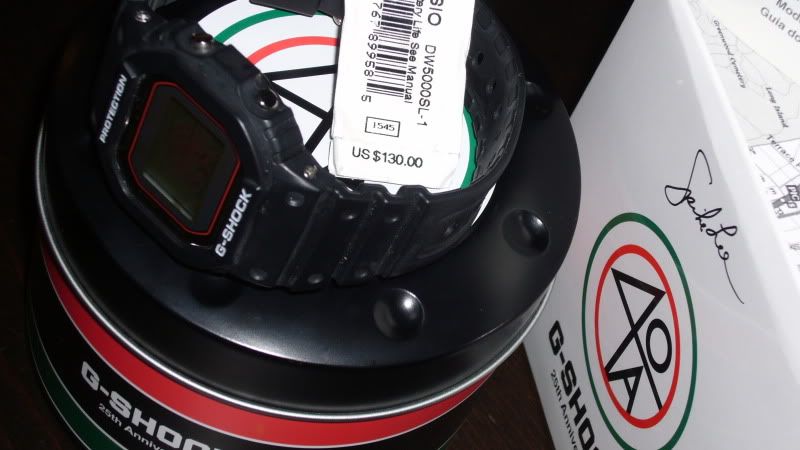 Please PM me, or email me at: popmartini @ gmail . com (not my paypal address)
Also, I'm selling a few other watches at the same time, so please indicate which watch you're interested in.
Thanks and good luck!
Johnny