Okay fellas. Selling two RENATO COLLECTOR 10-SLOT WATCH BOXES. Rare in these condition. Both in Black.
The name Cyborn8r is on the pictures. That is my handle name on the Bay. I will post them here first and if they do not move, I will post them on the Bay for the same price the PINK cases are going for. I'm just trying to avoid the Bay due to the crazy fees.
The PINK ones have been selling on the Bay for $167. Check it out. Just type this in the search line: RENATO GENUINE LEATHER ALLIGATOR EMBOSSED HIGH GLOSS FINISH 10 SLOT LUXURY CASE
One is LNIB and in MINT condition. Stickers are still on the corner plates. The only signs of wear are the bottom surface of each slots where the bracelets and straps rested. Pillows and the entire box are conservatively 98%. I take really good care of my stuff....OCD to the max, lol.
The sale price for this one is $135.
The other one is BNIB and never used. The sale price for this is $155.
Each of the slots are deep so when you place your watch in, there will never be rubbing against another watch case, crowns, etc. In other words, no scratching.
The above prices will include PP fees and shipping. These are pretty heavy.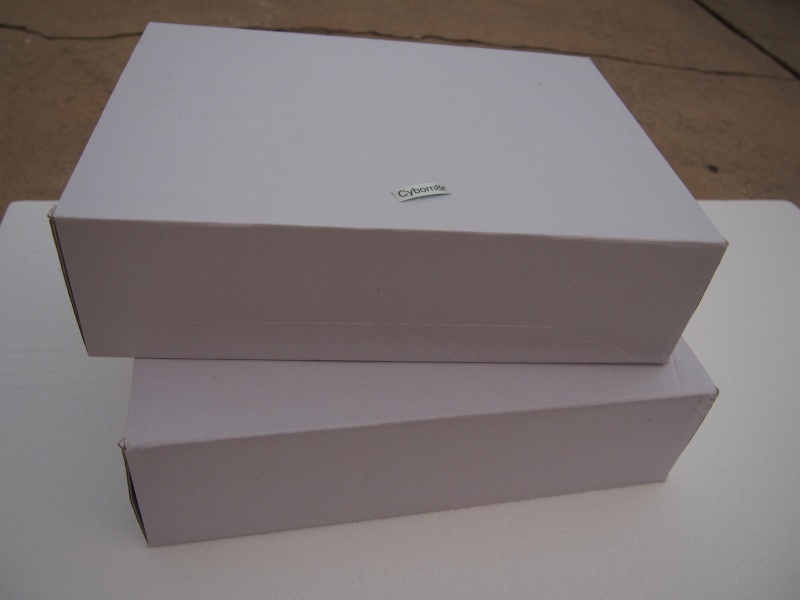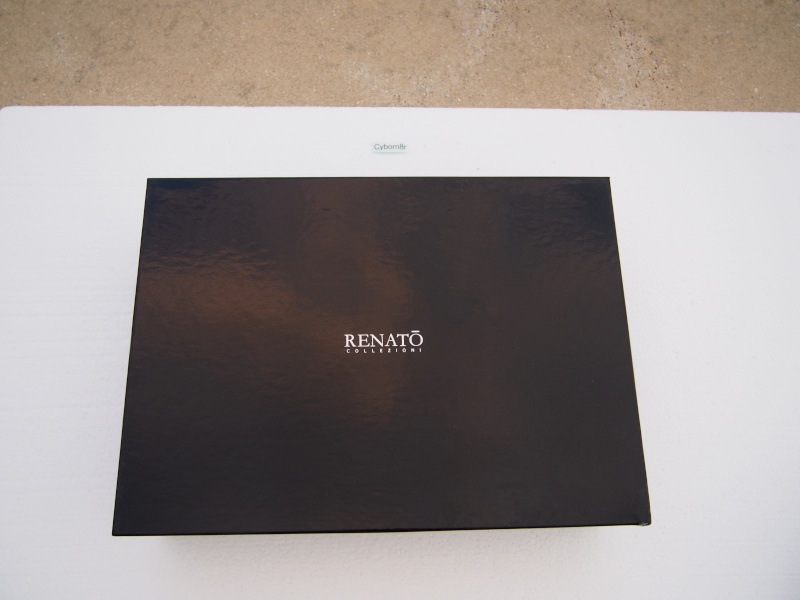 From the website:
Renato 10-Slot Collector's Watch Box Choices: Black or Pink This handsome watch box features wood construction covered in genuine leather with an embossed alligator-style textured, high gloss finish. The plexiglas window prominently displays the Renato logo etched in the surface. High grade 316L stainless steel plates attach to the corners of the box with four functional hexagonal screws.
Here are the reviews:
Just google the following:
RENATO COLLECTOR 10-SLOT WATCH BOX - product reviews
Here is the LNIB one: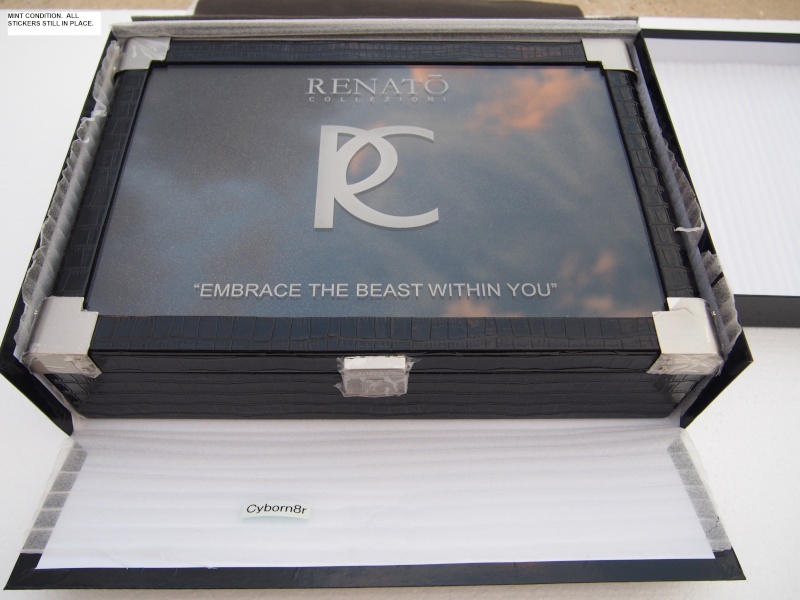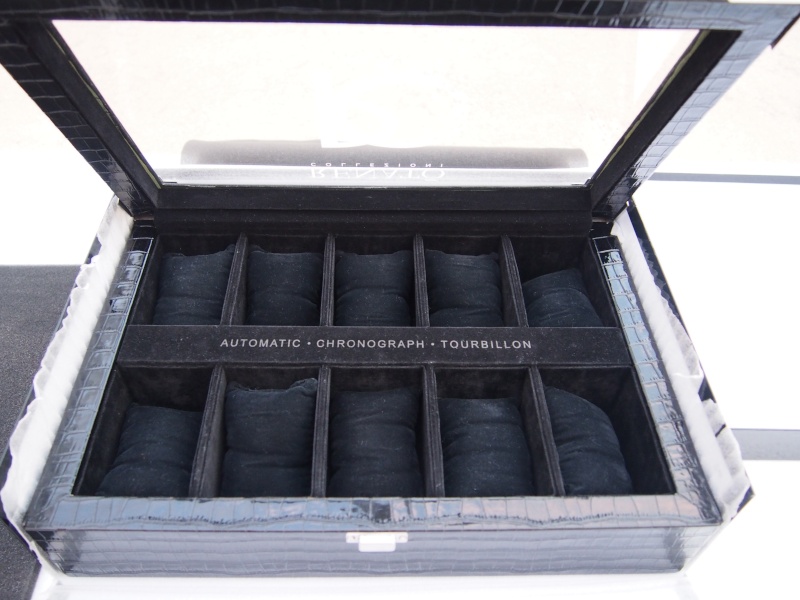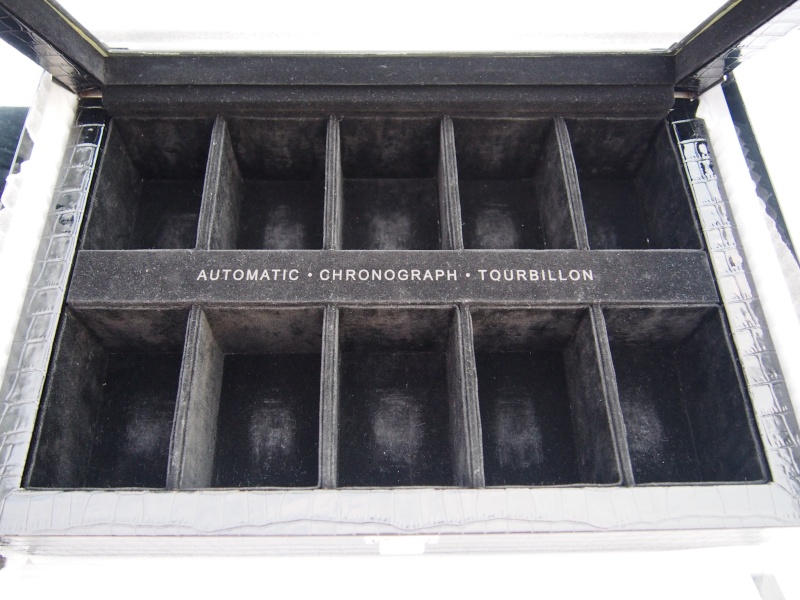 Here is the BRAND NEW ONE: