SOLD:
Pre-owned Rare Vintage/Antique Seikosha Precision 7 Jewel Pocket Watch.
Seikosha Precision Manual Wind movement is keeping time but service history is unknown.
Precision enginering 精密工程
It doesn't get rarer and more historic than this.
This may have been used as a military watch or a railway timer,
I could not know for sure since very little information is available on the web.
Production year is somewhere between 1930-1951, seven digit serial number starts with "1".
Everything is all original with period correct parts.
Some brassing on the case and chain, leather holder on the chain is worn.
Original enamel dial with some slight cracking and a small chip on the numeral "4"
Case measures approx. 49 mm across.
Price: US$200 paypaled and shipped from the Philippines.
Please PM me for inquiries.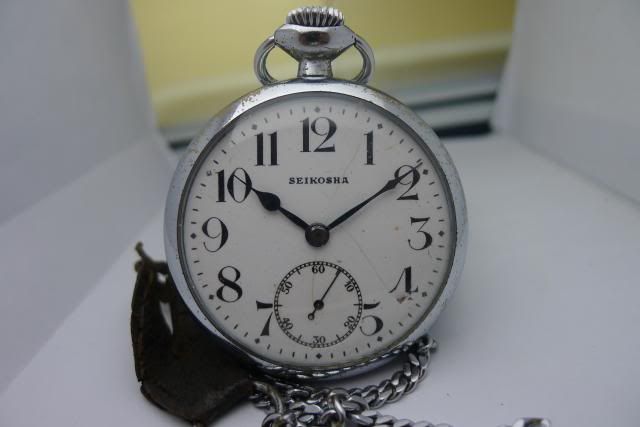 Thanks Buyer and WUS!