Also I (unfortunate) get into my hands, a GW-5525 of unknown origin.

Why unfortunate? Someone was 'fixing it', and:

- replaced battery with a fake panasonic, which leaked o|
- squished a gasket with a caseback o|
- probably lost one spring o|

This is how the watch looks in normal situation (foto from the web):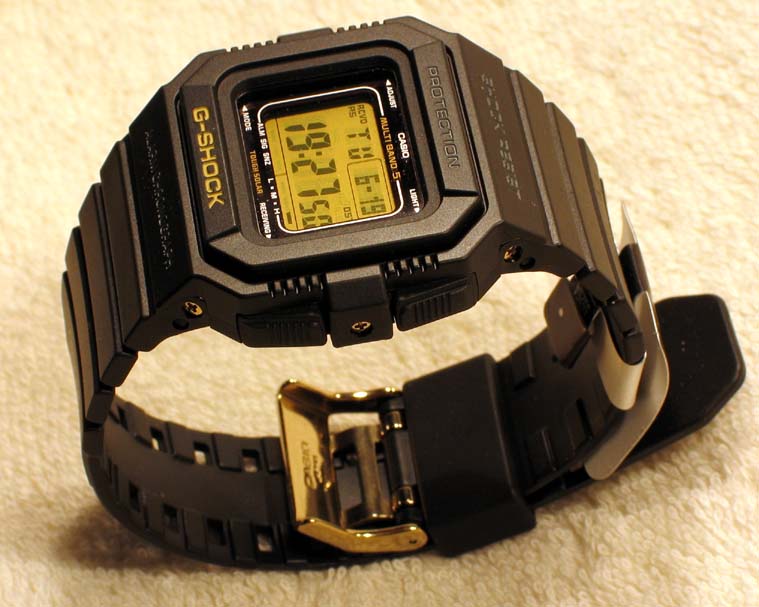 So this is what i have:

module with a module cover - don't know in what condition, i don't have right now even a cr1616 to check it out (probably one spring is missing from the back, because there's only one)

strap, bezel, caseback, and all screws in pristine condition

case which got some weird markings on the glass - probably from acid from the leaked battery

Photos (80-220KB each).

strap1, strap2,bezel1, bezel2,caseback1, caseback2,
module cover1, module cover2, gasket, case1,case2,
module1, module2, caseback-screws, bezel-screws,

Just choose the pics above, direct links without ads.

Prices:
strap + bezel + screws = 30$
caseback + screws = 10$
module + cover + case = 10$*



SOLD



shipping by registered mail + 3$.