Just picked up one of these myself. I had the silver dialled version before but due to a problem with the day wheel not changing independently i let it go. Of all the watches i have owned, irrespective of price this was the one that always drew the most comments so when i found this lovely blue sunburst dial NOS 1971 Diametronic i had to have it.
An unusual retro Swiss watch from Lanco whowere part of the Tissot group before being taken over by Omega in the late sixties then ceasing production in the early seventies. It features a rare and early electronic ESA 9158 Cal movement. Not to beconfused with a quartz watch because there is no quartz crystal inhere. It uses an electro magnet to swing the balance wheel and fromthere on is just like a mechanical watch but with just a differentpower source. The dial isstunning in electric blue, It is covered with anacrylic crystal. The watch case is all stainless case with a brushedfinish. The original strap has long since deteriorated so I havefitted a new leather one until the mesh i have ordered from Vollmer arrives to give it that period correct look i'm after. It's keeping excellent time as these electronics did, not as good as modern quartz but not far off.
Measures, Lugto lug 45mm, side to side ( without crown ) 39mm, thickness(crystal to back cover) 12mm.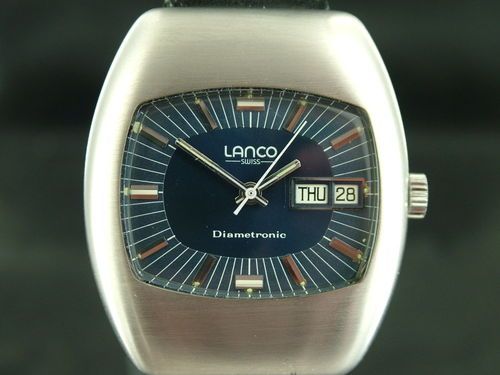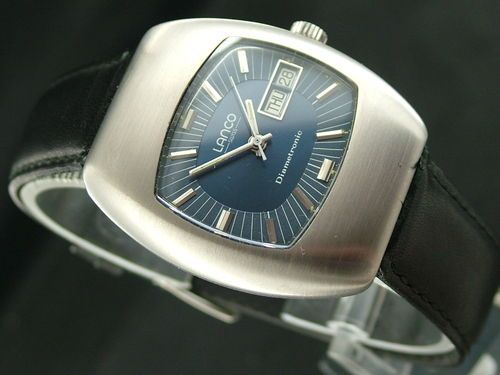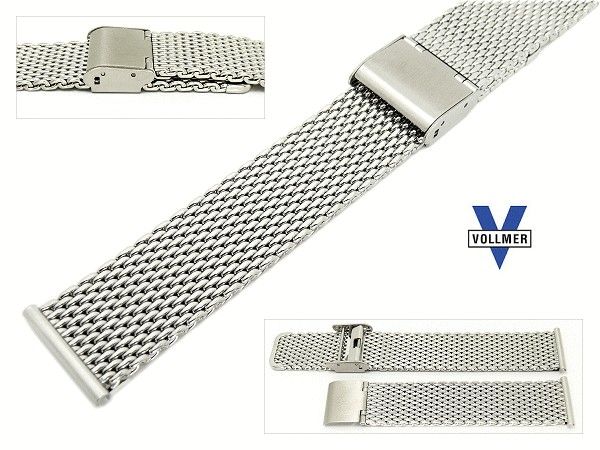 Similar shaped period case on mesh