Hello again,
This post was posted last week and unfortunatley went
way
OT and lost any meaning regarding its original purpose. I am reposting it following consultation with the Moderators (who will copy across the relevant replies from the previous post, thanks Epatz); we feel the topic is worth exploring as a matter of potential interest for Speedmaster cognescenti.
So here it is again...
I recently acquired this 145022-69 Pre-Moon Speedmaster Pro that's the same vintage as me. After receiving it and fiddling/cleaning it as you do I realised the bezel's Tachy scale was unusual:
Instead of the normal countdown :- 275-250-225-200-190 etc
This one's runs:- 275-250-225-
220
-190 etc
Here's the pic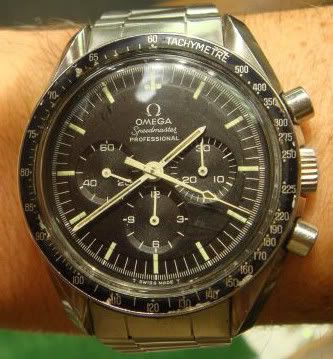 I've attached below a couple of Macro shots of the area if the bezel in question.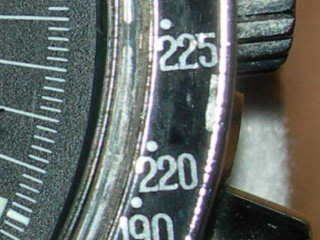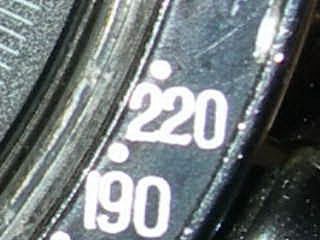 So is this '220 bezel' unusual/un-common?
Thanks in advance.