Discussion Starter
·
#1
·
Hello all,
I've posted this on a couple of forums in search of an answer and I hope you folk can help.
I recently acquired this 145022-69 Pre-Moon Speedmaster Pro that's the same vintage as me. After receiving it and fiddling/cleaning it as you do I realised the bezel's Tachy scale was unusual:
Instead of the normal countdown :- 275-250-225-200-190 etc
This one's runs:- 275-250-225-
220
-190 etc
Here's the pic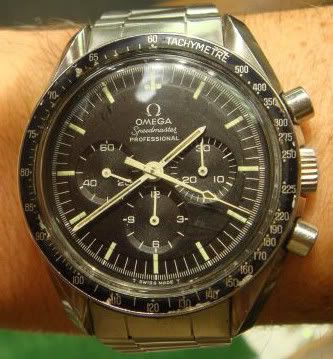 So is this '220 bezel' unusual/un-common?
Thanks in advance.