Last week I attended the Speedy Tuesday VIP event at
Space Expo
in Noordwijk, The Netherlands. There is no better place to hold such a Speedy event than at Space Expo. Space Expo features the most historical events in Space throughout the years. There's a lot to learn, to see, and to experience. They have a very nice collection of historical stuff, like the suits of famous astronauts, and replica's (in real size) of shuttles, satellites, etcetera. Well worth a visit if you are in Holland some day (close to The Hague).
We were welcomed by the people of Fratellowatches and Omega and guided to the VIP lounge.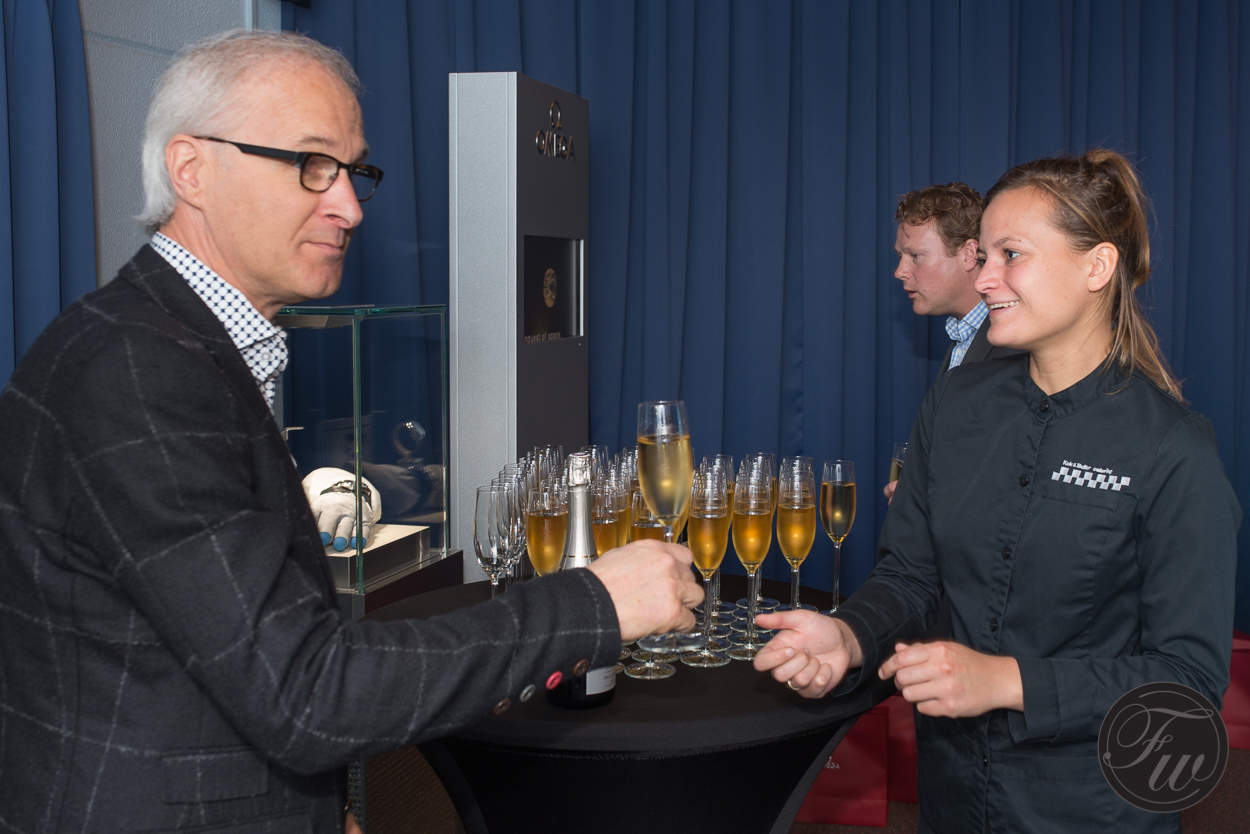 Guess who ...
Inside the lounge there was this long table. On it there were several bulbs with some unique and very rara museum pieces from the
Omega Museum
of Bienne Switzerland.
In the middle with the blue jacket is
Dennis Van Staa
from Fratellowatches. On his right
Bernard Werk
(owner and chief editor of the Dutch watch magazine "
Watching
") taking pictures.
One of the bulbs with some historical Omega timepieces. On the back, Robert-Jan Broer from Fratellowatches with
Gerard Nijenbrinks
(Speedmaster collector and owner of
www.horloge.com
and blogger on
in2watches.com
) on his right. Can you guess the HUGE watch he's wearing? Continue to read this report and you will get a clue. Between the two there is the curator of the Omega Museum.
Always a pleasure to meet with old friends. From left to right:
Bert Buijsrogge
(fratellowatches) and (
Hodinkee
). And there is almost every time this "game" to photograph the photographer
But most of the time we take pictures of all the candy available. Do you recognize what is inside the bulb? Yes, it is the watch Gerard is wearing, although he has the round Speedmaster. It's the Alaska Project. The red casing is to prevent the watch from extreme cold.
Guest of honor:
Mr. James Ragan, retired NASA engineer who was responsible for testing of the astronaut chronographs for manned missions (and much more). Mr. Ragan is wearing his Speedmaster Moonwatch Apollo-Soyuz with Meteorite dial.
And the one Mr Broer from fratellowatches was wearing:
He wrote about this timepiece and another ones recently. Check it
here
. Back to the Speedy Tuesday Event:
As mentioned we all sat at a large table. Next to the Omega Museum curator sits
Alon Ben Joseph
, CEO of
ACE Jewelers
Amsterdam and one of the respected sponsors of Watchuseek.
We had a great lunch!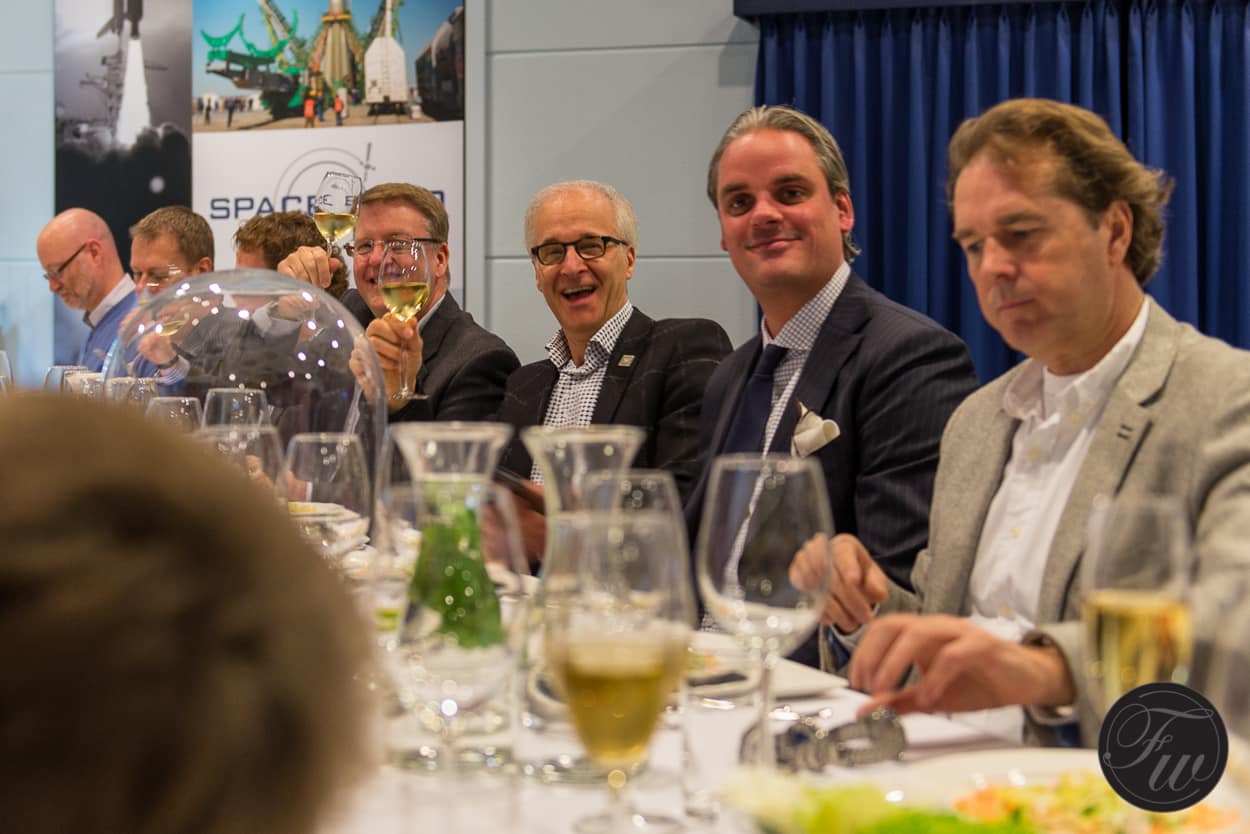 And Bernard Werk is taking pictures again. Is that TWO speedy's he's wearing? ;-)
One of the Omega Museum personnel is showing Ben Clymer a historical leaflet:
And the close-up shows it is in Spanish!
After the lunch we were invited for a guided tour. We also were invited to sit next to Mr. Ragan in the moon vehicle (replica).
Space Expo is worthwhile a visit, and I would recommend a guided tour, because then, and only then, you will better understand the history and future of space programs.
And of course, Space Expo honors and salutes the Omega Speedmaster. There is this huge one above the entrance. And yes, it is a working clock!
Thank you Robert, for the great tour and the knowledge you shared with us!
Errr, did I already mention that Bernard Werk was there too?
Ok, time for a final shot:
And a video of "the launch" of the
Ariane
rocket:
A BIG thank you to Fratellowatches and Omega for a great event and for having me!
Visit Fratellowatches
Visit Omega