Many of us know about the adventures of Flud Stanley and his unfortunate disappearance into the wilds of SanFrancisco. For any new members or old ones who have been doing a Rip Van Winkle, you can catch up with the story here:
https://www.watchuseek.com/f71/possible-world-tour-593555.html
. A couple of my images got lost but you can get the jist of the story if you imagine a big watch, some hot air balloons and a cowboy falling off a bull, but I digress.
Stanley, aptly named in Hommage to Flat Stanley, a sick boy who travelled the world as a paper cutout of himself drawn by his big brother, set out on his big adventure sometime last spring. He visited several interesting locations in the USA, Canada and even Paris. His last documented location was in Hawaii with our friend Aerofish who gave us one of the more entertaining episodes of Stan's trip. Sadly Stan seems to have gotten lost on his way back to the mainland. He was on his way to San Francisco.
I won't even speculate on how or why he went missing, it is just a part of the story, fare well Stanley.
But the story does not end here my friends, indeed a mysterious twist in the tale lends a scintillating air to the proceedings. Last evening I answered a knock at my door to a courier who presented me with an unmarked package. To my astonishment, packed inside was: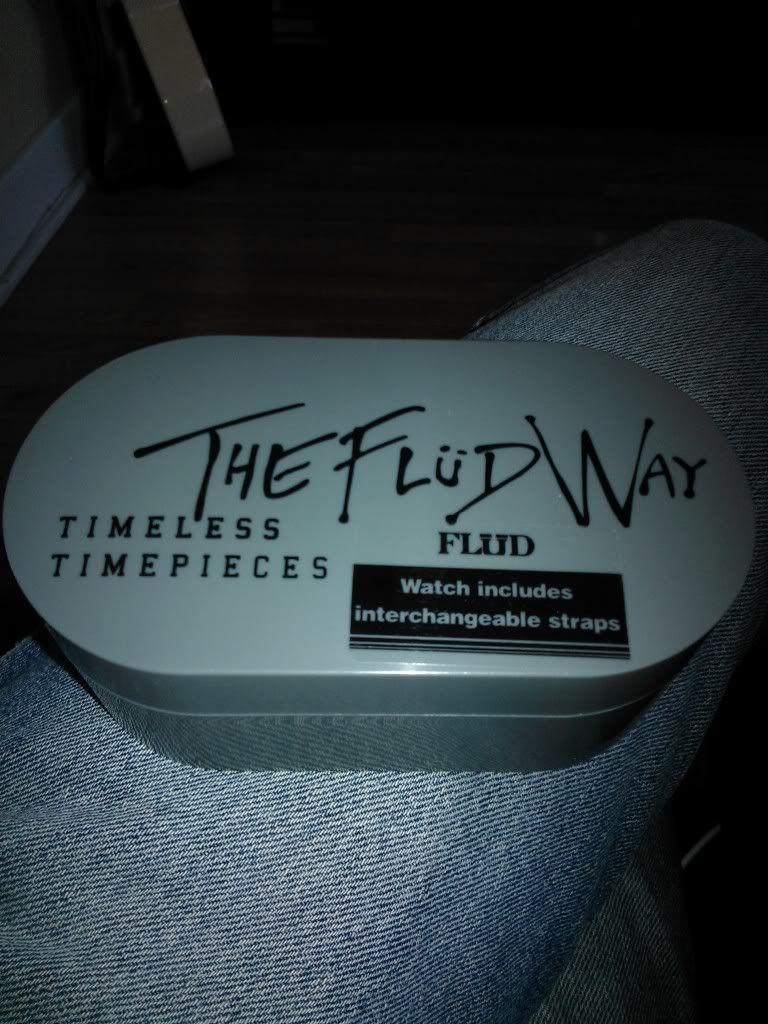 l felt some excitement and a little bit of trepidation as I lifted the lid; what if some cruel watch hater was taking some perverse pleasure out of sending me the smashed and twisted remains of poor, poor injured Stanley, whose stony heart would beat no more? I clapped the lid back down and thrust the container away from my self, not knowing if I could face the terrible sight. I wept......