I wanted to buy some new watches, and I already have TOO many, so I thought it was a good idea to get rid of some un-lucky, un-loved, un-worn pieces that only collect dust and make me feel guilty...
So I decided to count my watches, and I found...
1) 22 "keepers", they are the ones that I wear often and I like the most;
2) 10 "collectible" watches, mostly soviet era watches that usually sit in the drawer... I won't sell them because they are getting rarer, and I like them so they are occasionally worn (like once or twice in a year)
3) 10 "fun watches" these are mostly $25 mushroom cheapos but nice enough to wear "for a change" (yeah like I have not enough watches yet ;-) ) or as beaters.
4) 4 "family" watches that I inherited... they have sentimental value, but they aren't really part of the collection.
For a total of 46 watches... but only half of them really counts so it's OK!!!
I think I've pretty much all basis covered and way more than I'll ever need... but still sometimes I find something special enough to add.
After seven years of collecting I think this is also a good occasion for a SOTC thread...
Many of the keepers are in the showcase... hell since 22 are keepers, 6 of them are to be found in a drawer somewhere and it took me a few minutes to locate them all!!!
And here ALL the watches, more or less in the same order I bought them (or received as gift)
1. Oscillation [keeper]
This was the first I bought, and doing some research I found WUS too...
2. Poljot Alarm [keeper]
3. Nighthawk [keeper]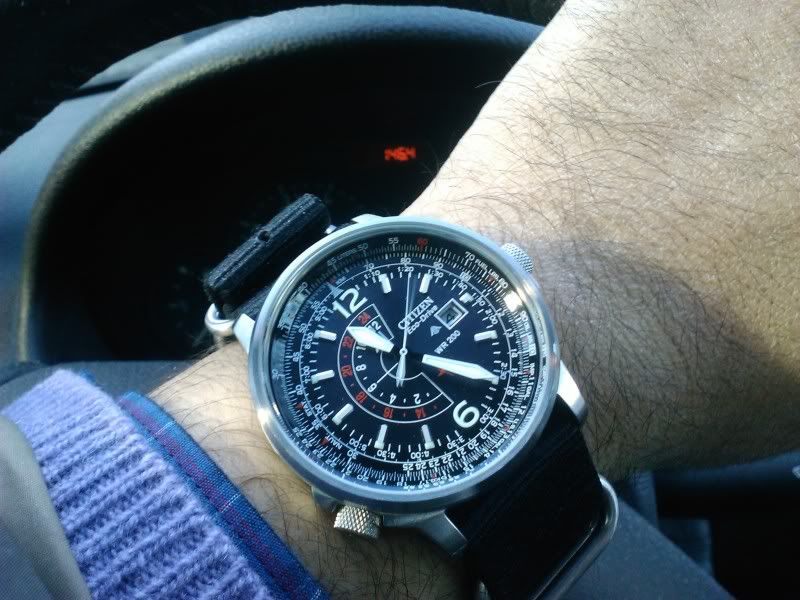 4. Seiko Monster [keeper]
5. Aristo Sextant [keeper]
6. Seagull Airforce 1963 reissoe [keeper]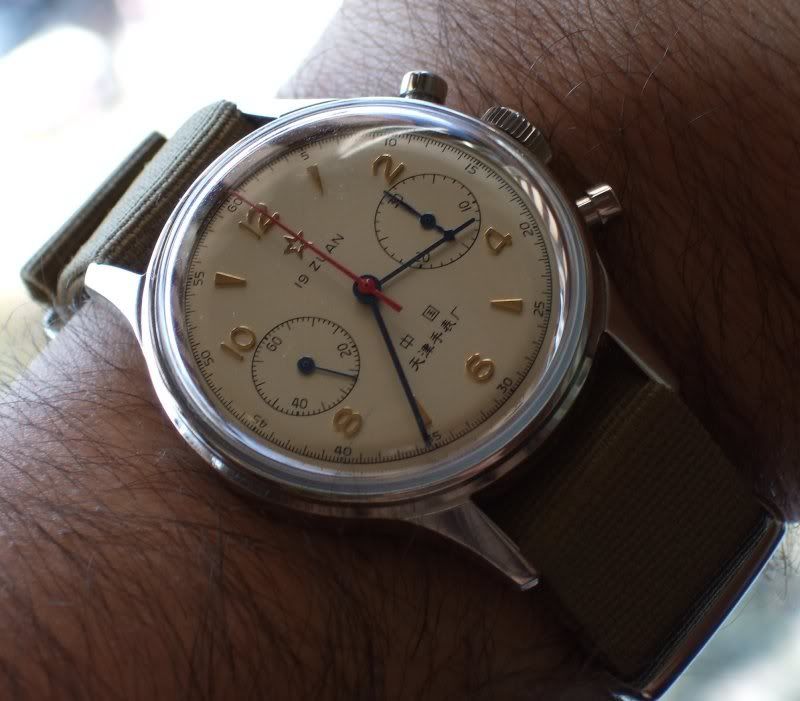 7. Poljot Shturmanskie SS-18 [keeper]
8. Shturmanskie Sputnik [keeper]
9. Think The Earth wn-1 [keeper]
10. Seiko Mickey Mouse Chronograph [keeper]
11. Stowa Antea 390 [keeper]
12. Buran Rosegold Alarm [keeper]
13. Davidsen Radiomir sterile homage [keeper]
14. Hamilton Khaki Pioneer [keeper]
15. Vostok Amphibia Ministry [keeper]
16. Beijing BWAF BeiHai 50th [keeper]
17. Swatch Random Ghost [keeper]
18. Swatch Ramarro [keeper]
19. Incoming: Luch GL-1 [keeper]
20. Casio G-Shock G-8900SC-6ER "Devastator" [keeper]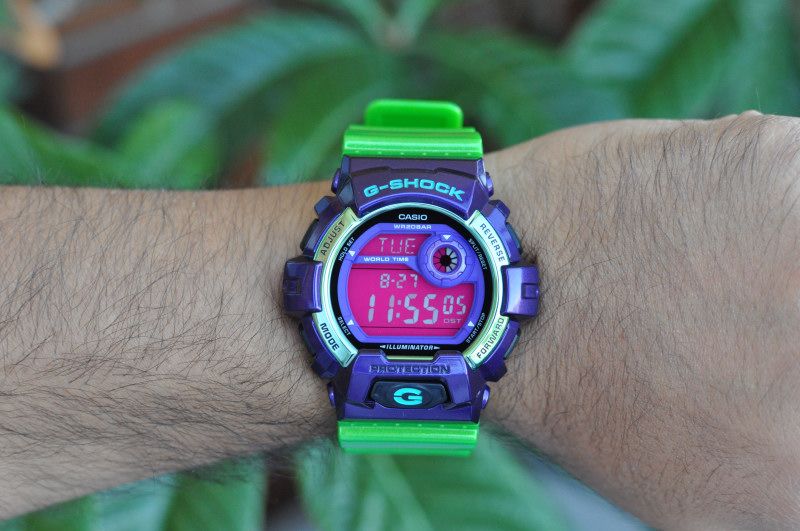 21. Incoming: Casio G-Shock GA-110AC-7ER "Captain America" [keeper]
22. Poljot Shturmanskie Airforce Silver dial (CCCP era) [keeper]
23. Poljot Shturmanskie Airforce Grey dial (CCCP era) [collectible]
24. Vostok Komandirskie Rising Star (CCCP era) [collectible]
25. Raketa Worldtime 24h [collectible]
26. Vostok Amphibia Radio Room (CCCP era) [collectible]
27. Vostok Komandirskie Paratrooper (CCCP era) [collectible]
28. Vostok Komandirskie Paratrooper 2h (CCCP era) [collectible]
29. Vostok Komandirskie Tankist 2h (CCCP era) [collectible]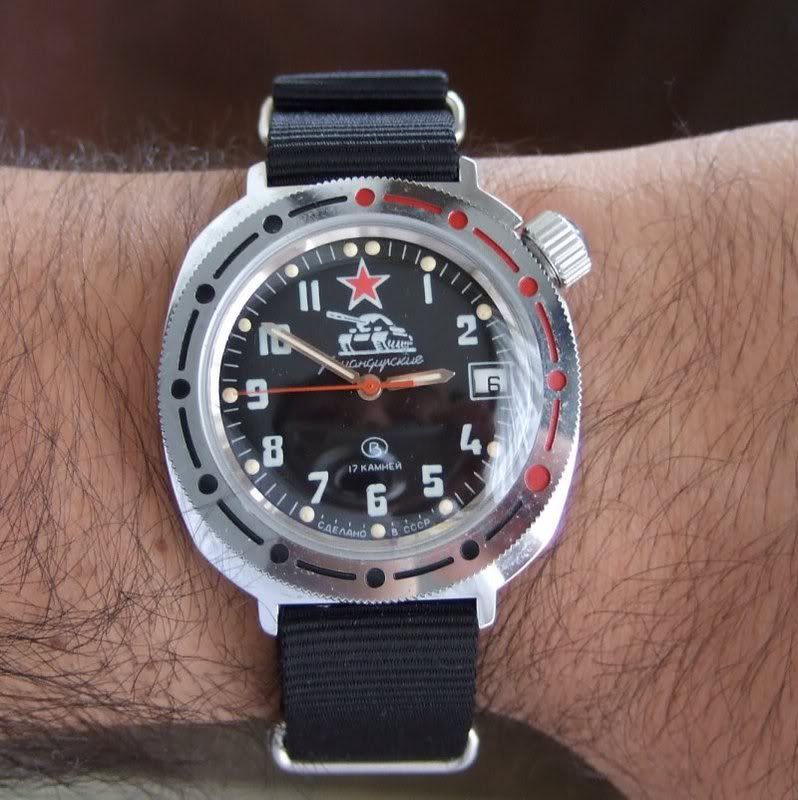 30. Vostok Komandirskie (CCCP era) [collectible]
31. Vostok Komandirskie Submarine (CCCP era) [collectible]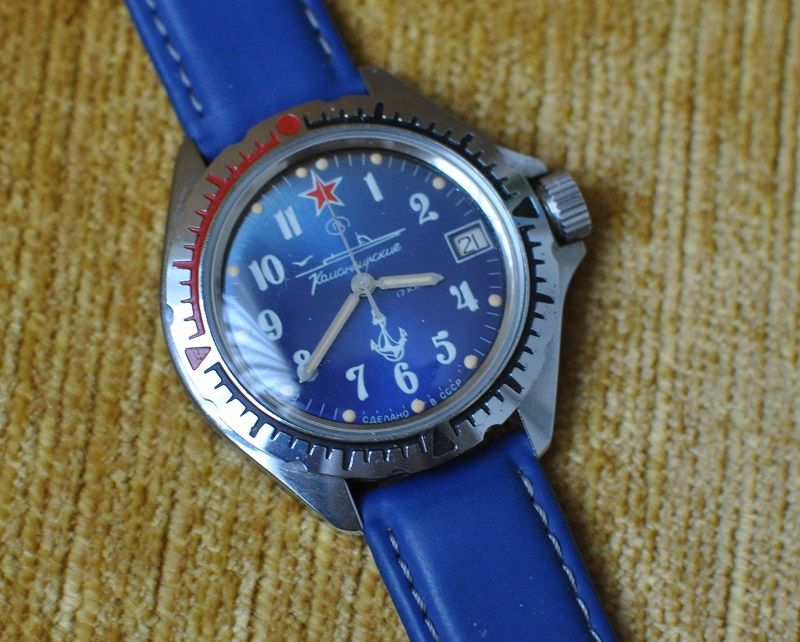 32. Vostok Amphibia USSR Navy (CCCP era) [collectible]
33. HMT Pilot [fun watch]
34. Slava [fun watch]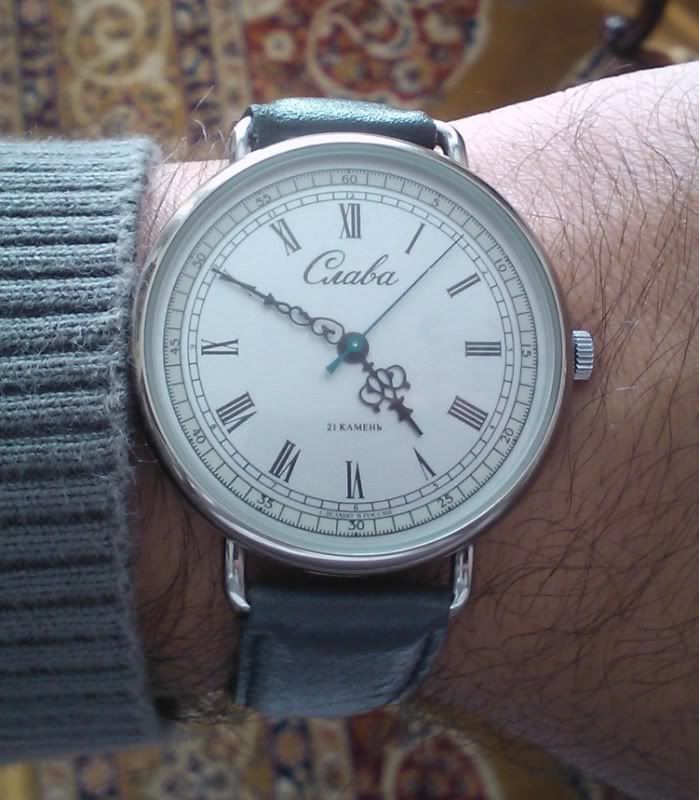 35. Luminor GMT homage [fun watch]
36. Portugese homage [fun watch]
37. Plastic Sub homage 1 [fun watch]
38. Plastic Sub homage 2 [fun watch]
39. Cronomatic homage [fun watch]
40. Silver Chronograph [family]
41. Seiko Digital [family]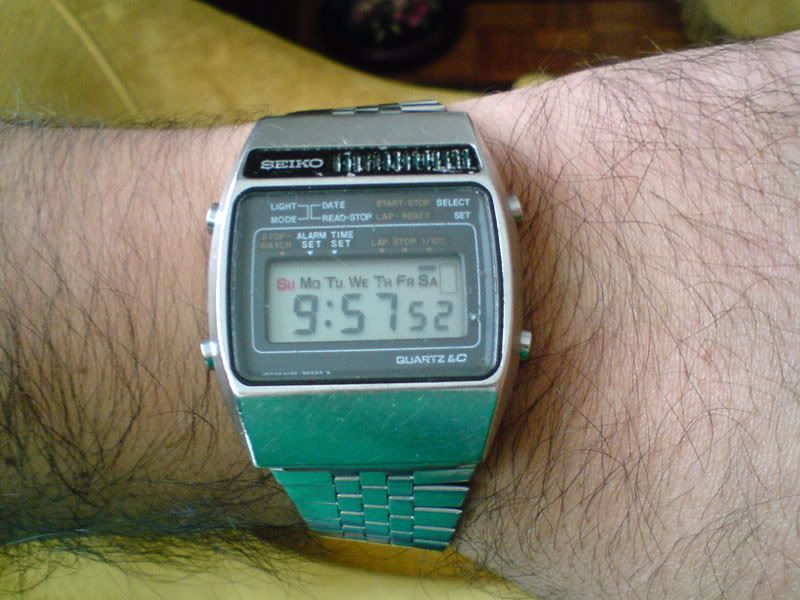 42. Seiko Digital [family]
Like #41 just silver instead of black
43. Citizen Analog [family]