You probably read about this Steinhart, a tank of a tool watch that does not apologize for garnering attention. It's prominent on the wrist and compliments the wearer. While pictures portrays its handsome ruggedness, it's so much better looking in real life -- rich color, deep sparkles, and full of visual significance.
The GMT hand points
dead accurate
to its corresponding time, and the bezel lines up precisely with the dial markers! (I am utterly anal about this detail, and to my delight this Forty-four is perfect.) The
sapphire
bezel
(which is visually stunning in life) turns with a robust spring action and has absolutely no play. The date is squared in the window. This watch has a good weight and balance. It truly is a perfect watch. Of course, the sapphire crystal with AR is perfect.
Sadly my wrist is a
tiny
bit too small at
barely
6.5 inch. I wore it around the house for about 5 hours to decide if I should keep it, and concluded that if my wrist is just 1mm bigger the Forty-Four would have a permanent home. So, I'd rather pass this Steinhart on while it is still in absolutely excellent condition -- LNIB.
It has been in its box until the pictures today. It will ship with protective stickers, booklet, boxes, and even the tissue paper covering the inner box. All extra links included.
$495
Paypal and I ship USPS Priority, insured and tracking to your door. This is priced aggressively low to sell, folks.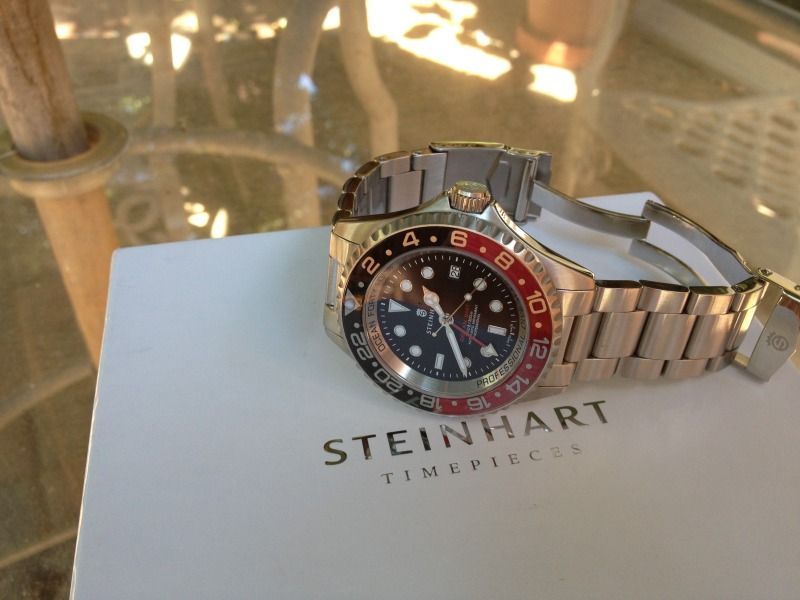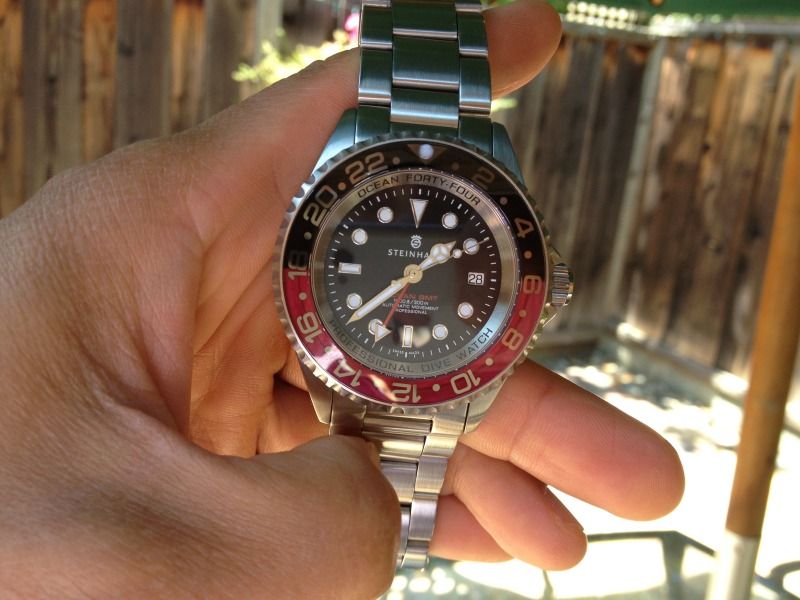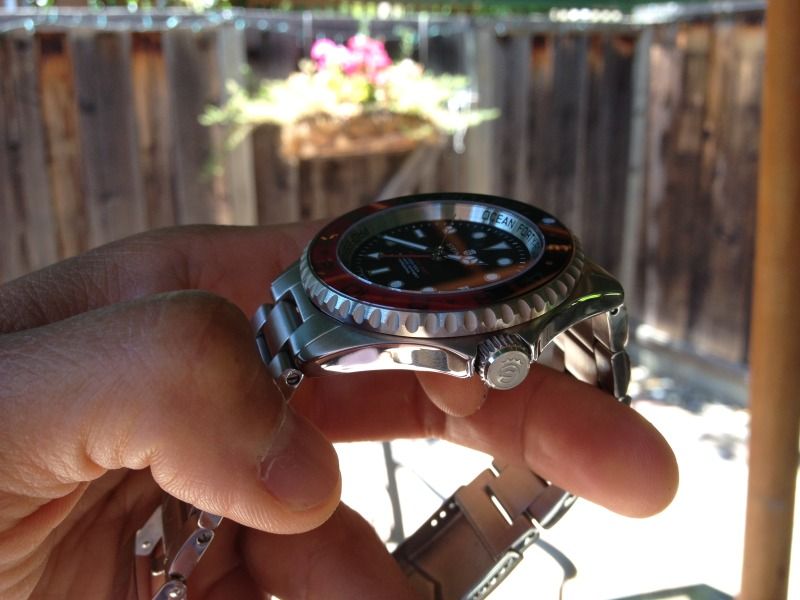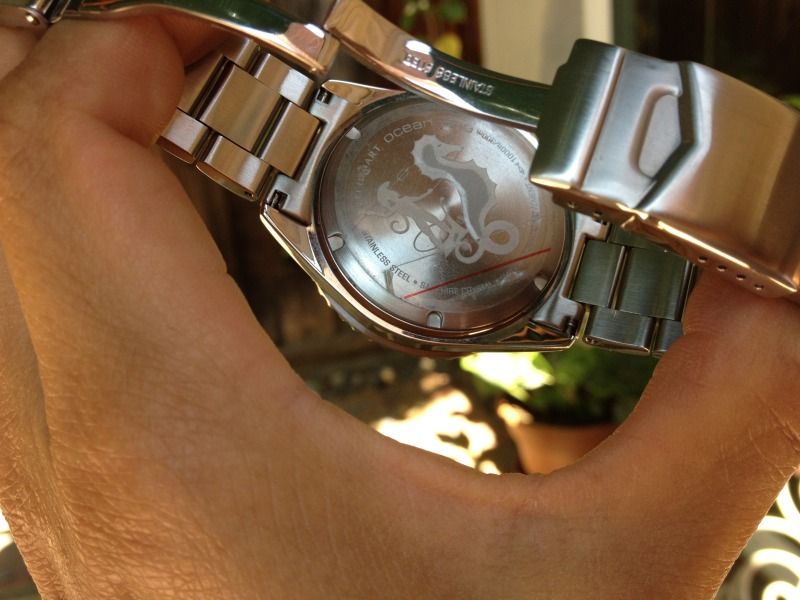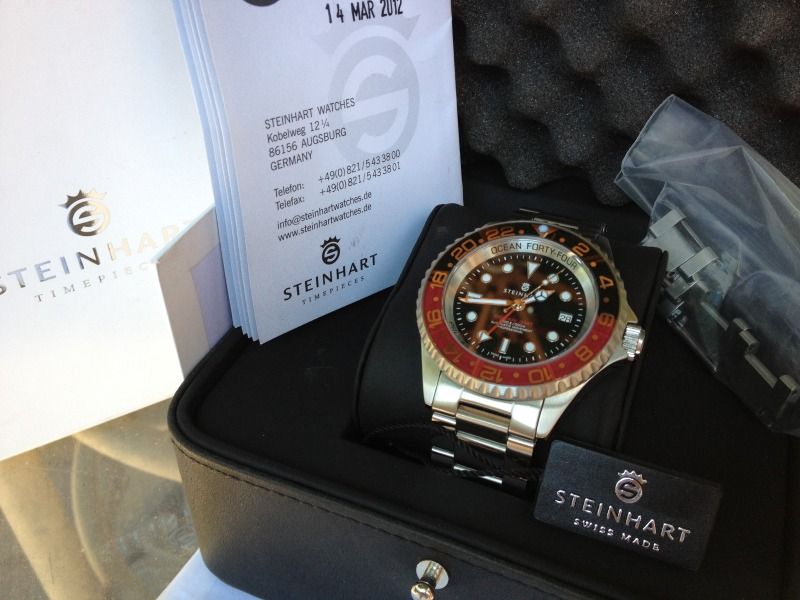 Here's the Forty-Four on my (barely) 6.5 inch wrist. As you can see, it almost works and even my wife says she likes its masculine look.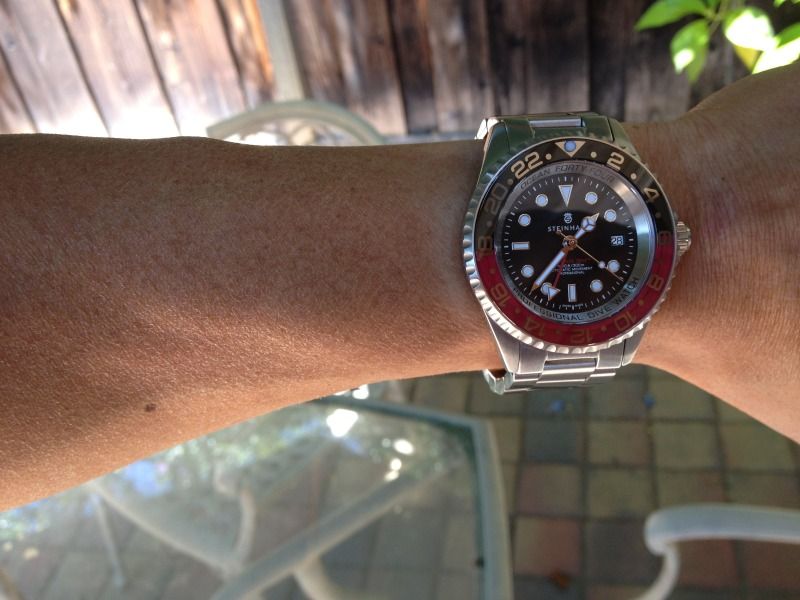 Very clean watch (please excuse the smudges). Practically like new and has been handled with exceptional care.
I've done numerous deals on WUS and with all excellent feedback (you can check my username in feedback forum). I take it seriously.
Please PM me, or email me at (remove spaces): popmartini @ gmail . com
I'm selling a couple of watches currently so please indicate that you want to buy the Steinhart.
Thank you and good luck!