Steve McQueen wore a Rolex Submariner No Date
The King of Cool had great taste in watches. Here he is sporting the clean lines of the classic "no date" sub. Looks like he gave the 5513 quite a bit of wrist time given these 2 photos were take several years apart.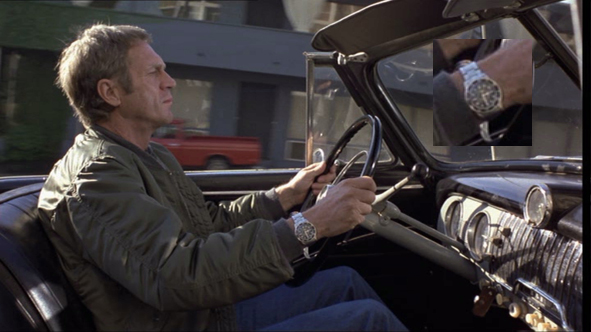 McQueen circa 1979 from "The Hunter."
Early 1970s. Also sporting classic Persol 714 folding sunglasses. 714s were the folding variant of the 649.