For WIS'ers in the UK, two custom Breitlings were stolen this week from a squadron mate's house in East Anglia.
Please, if you would be on the lookout for these being sold either online or with watch sellers/pawn shops, etc. If you run across them, PLEASE let me know either via PM on this site or email (strega7 at hotmail.com). Or, I suppose you could tell the police, too.
Breitling B-1 (F-15E custom) serial # 345528
Breitling Airwolf (F-15E custom) serial #
1129279
The B-1 looks like this (image stolen from Don I's page on limited edition B-1s):
The Airwolf looks like this: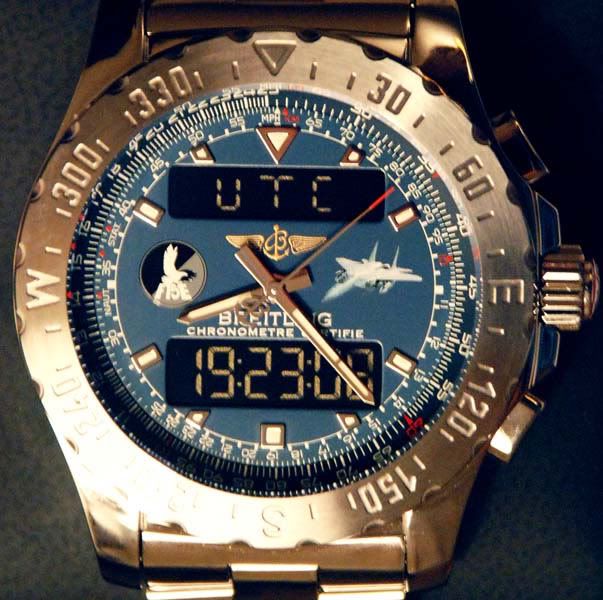 Thanks for your assistance!
EDIT: Airwolf Serial added.