Discussion Starter
•
#1
•
The Stowa marine series are deeply beautiful and classic watches. However, deciding on which model you may prefer can be difficult without direct comparison. Through a number of coincidences, I recently found myself in possession of both the Marine Auto and the Marine Original. The Marine auto is now sold so I thought I would post some pictures of the pair and a few thoughts to help others contemplating the same decision.
I refrained from posting the pictures until after the sale as I didn't want to appear to be posting pictures just to advertise.
Certainly, the obvious questions to answer are:
auto vs winding
ETA 2824-2 vs Unitas 6498 with swan-neck regulator
40mm vs 41mm
10.2mm thick vs 10.8mm thick
These decisions can be answered concretely based on preferences but having everything to your liking may not be possible ;-). Hopefully these pictures may help you decide.
Side by side. The MO with "matt" finish (appears to be the same sandblasted finish as on my prodiver) and the auto which is polished.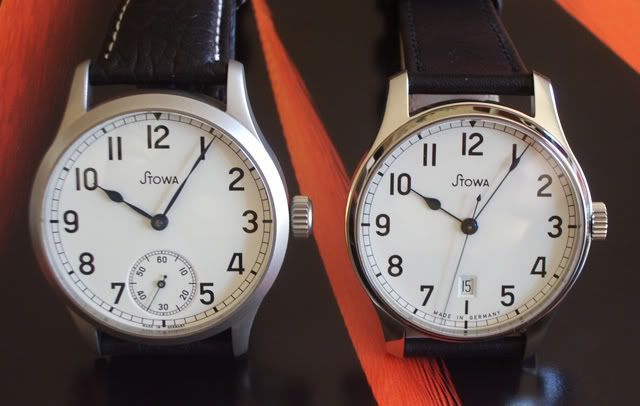 The next two pictures help to illustrate what I think is the primary difference that impacts how they wear. Although the MO is only .5mm thicker than the auto, the bezel being the same size as the case makes it appear substantially thicker than the Auto. By the same token, the step between case and bezel on the auto makes the watch appear much more sleek and somewhat smaller. This has been discussed on the forums before and I suspect it makes the auto "easier" to wear for folks with a small wrist. Being that I'm a large guy (6'5") with large wrists, it was the difference in perceived thickness that actually made my decision to keep the MO (even though I preferred the long sweeping seconds hand of the auto).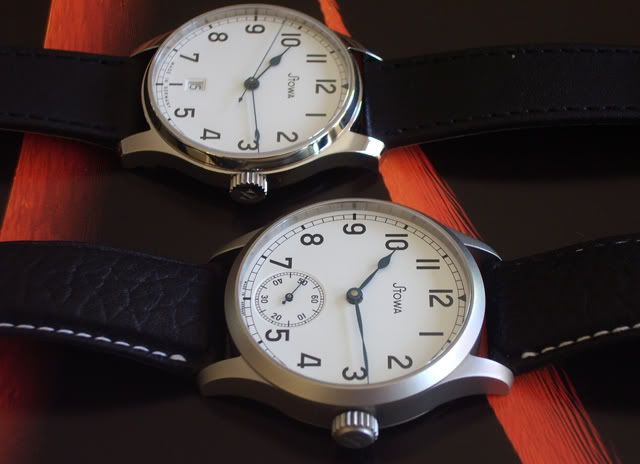 This "stepping" is difficult to appreciate in a side view.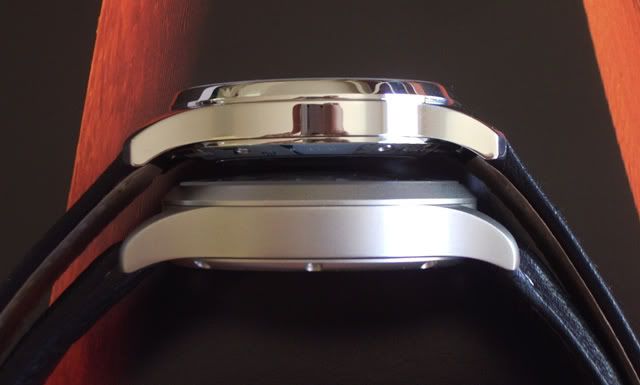 And here is another front view.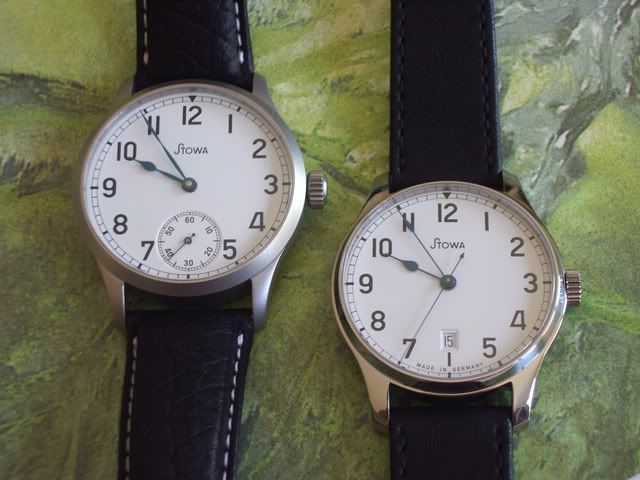 My pictures of the backs of these watches (particularly the MO) did not do justice to the movements so I'd suggest searching the forums for better pics.
And a closing family photo of my Stowa's (which with the sell of the auto is now unfortunately broken up :-()
Hope you enjoy.
-Scott