First and foremost, we have the (in)famous "smurf" blue: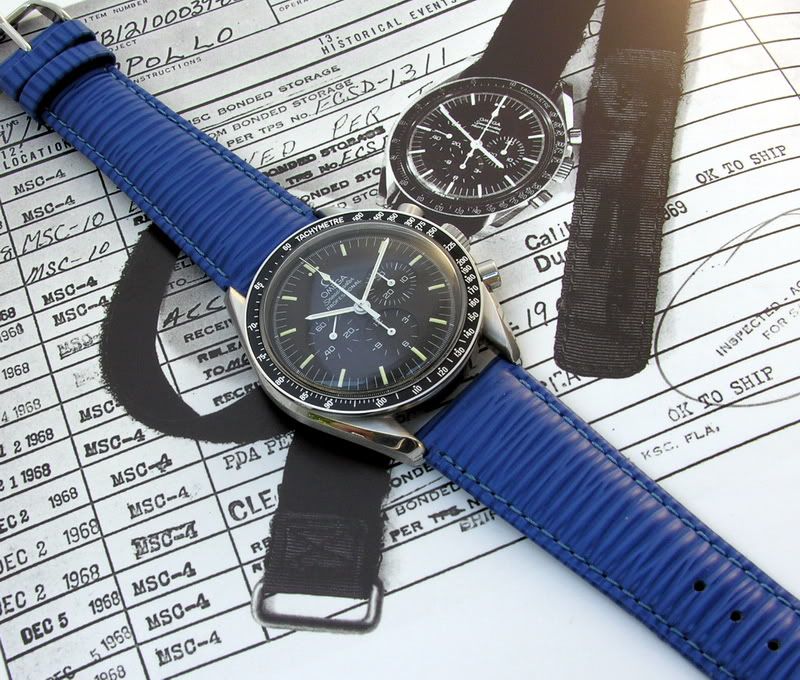 <|
Don't anyone dare do this to their Speedy!
BTW, I did not buy this strap. Somehow it crawled into the box with a strap I had ordered. The seller refused to let me return it.
Hey, Bob, it might look good on your white dialed Seamaster GMT. Make me an offer.
John