Discussion Starter
·
#1
·
I recently ended up with a 7 eur paypal balance as a result of a shipping refund. It costs more than the money was worth to transfer it to my bank, so.. I went looking for the most affordable NATO strap on ebay. I found many, but the very very cheapest cost only $2.95 shipped to me. The shipping wasn't free, so the strap was actually 2 us dollars or so..
They arrived today and here they are: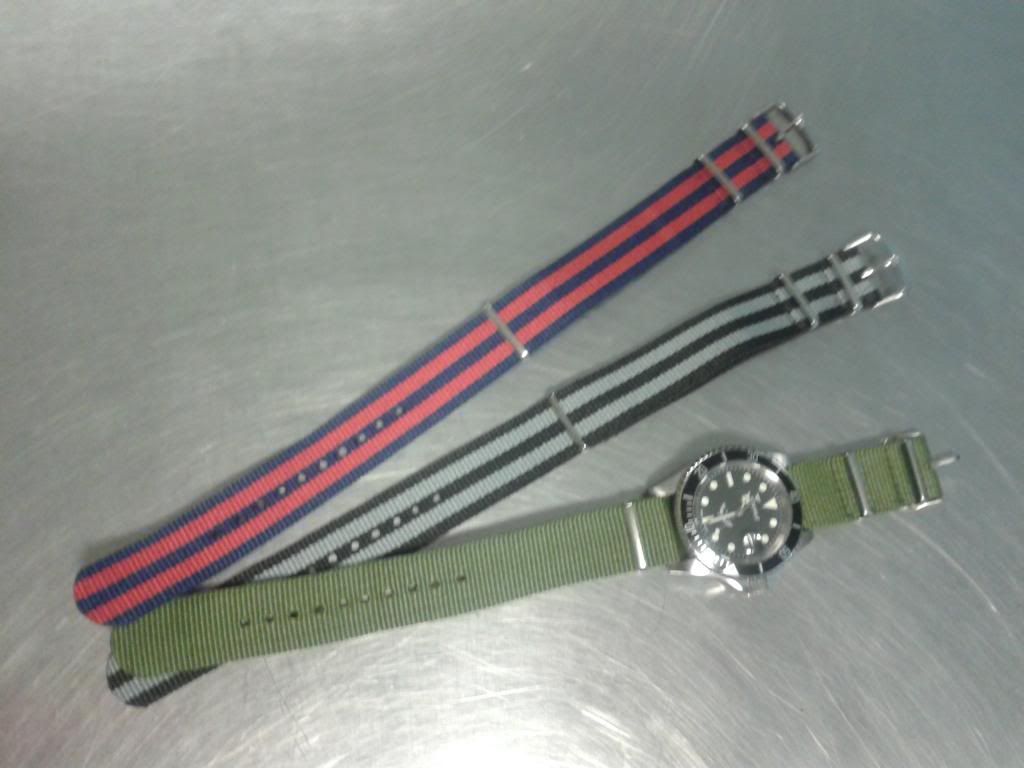 sorry for the bad pictures, but you get the idea
The weave is coarser than some, but sturdy, the straps are quite stiff, but at least they tuck in well. Lots of holes, about 5-6mm apart, which is good, I don't like loose natos..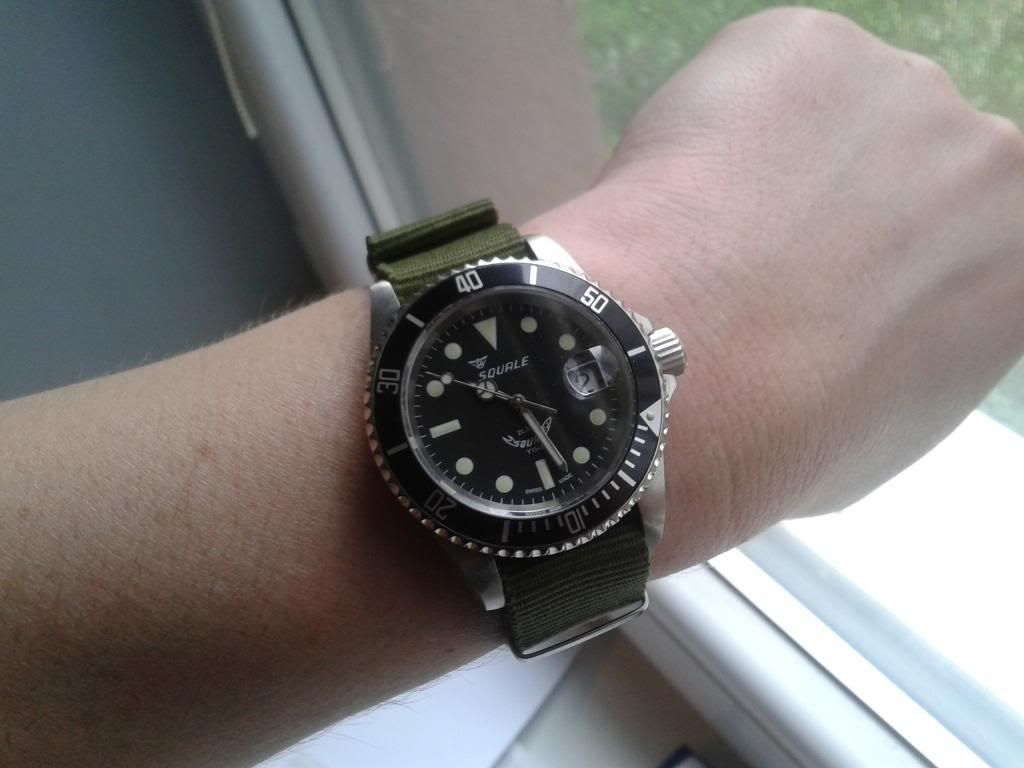 The colors are pretty much spot on, not too bright, not too dull. The joins are sewn, not glued or melted, in corresponding thread colors - green one has green thread, blue&red has blue, black&grey has black.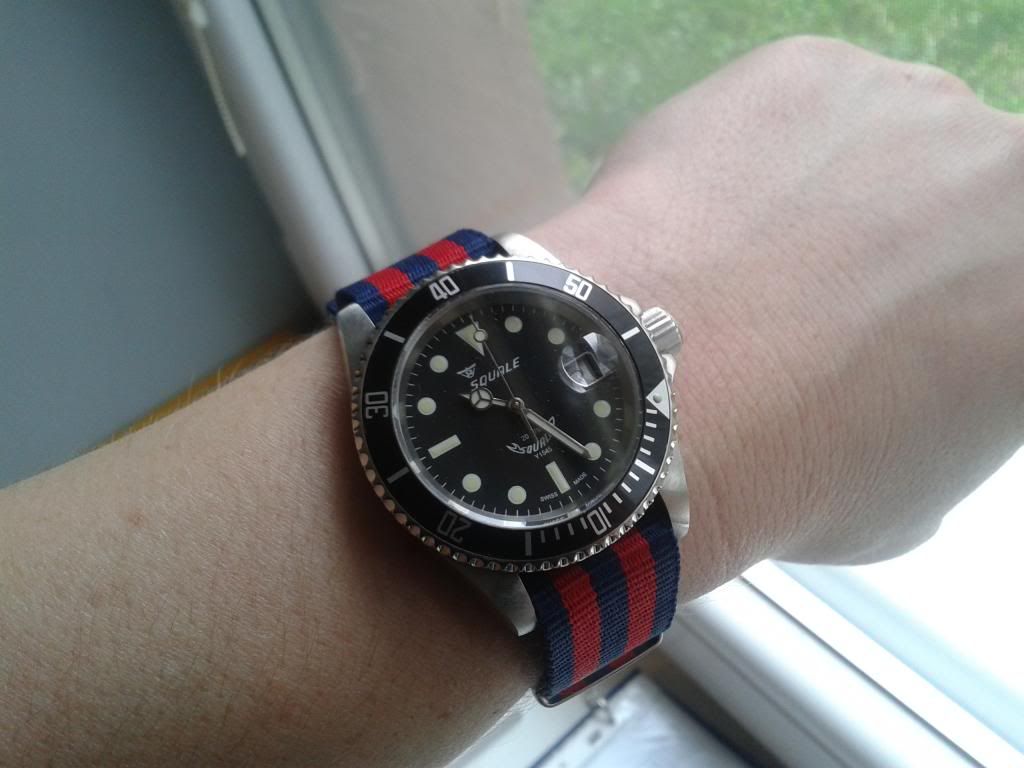 I bought this blue & red one more just to use up the change and as a bit of a joke, but I like it.
The fittings are steel, not plated. The tangs seem to be a little short, not quite meeting the buckle with the wrist in some positions.
The ends look a bit like they will fray, not fraying yet but I think they might.
One edge of the straps is thicker than the other, just along the weave of the edge (think of it like the edge of a tropic rubber) and places the stripes slightly off center, but not easily noticeable.
Overall, that is spare change well spent I think. I am not clear about posting links to ebay stores, but if you'd like the sellers name I guess drop me a PM. No affiliation yadda yadda, just wanted to share a positive experience.
One last blurry pic