The Thirteen In House Movements of Maurice Lacroix
​
When you think of great movement makers, you naturally probably think of Zenith, JLC or Grand Seiko—Maurice Lacroix may be a brand that never crosses your mind.
But it should.

​
Here's the Maurice Lacroix atelier which has, for quite a long time, produced all kinds of watch components. But for 8 years now, it, along with new high-tech workshops established by ML in Jura, have been making more than dials and cases, but the entire movement as well.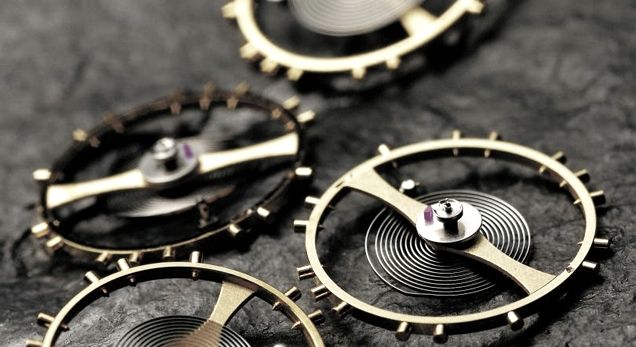 ​
And we're not simply talking about a single base calibre that has been modified to hold different complications. There are 6 different in house movement bases to produce 13 different calibres—which is more than even most established in house watch companies can claim.
Haute Horology
​
At Baselworld 2014, Maurice Lacroix released not its 1[SUP]st[/SUP], nor its 2[SUP]nd[/SUP] or 3[SUP]rd[/SUP], in house calibre, but its 13[SUP]th[/SUP]. That watch is the Gravity, one of the first watches to feature an all silicon assortment: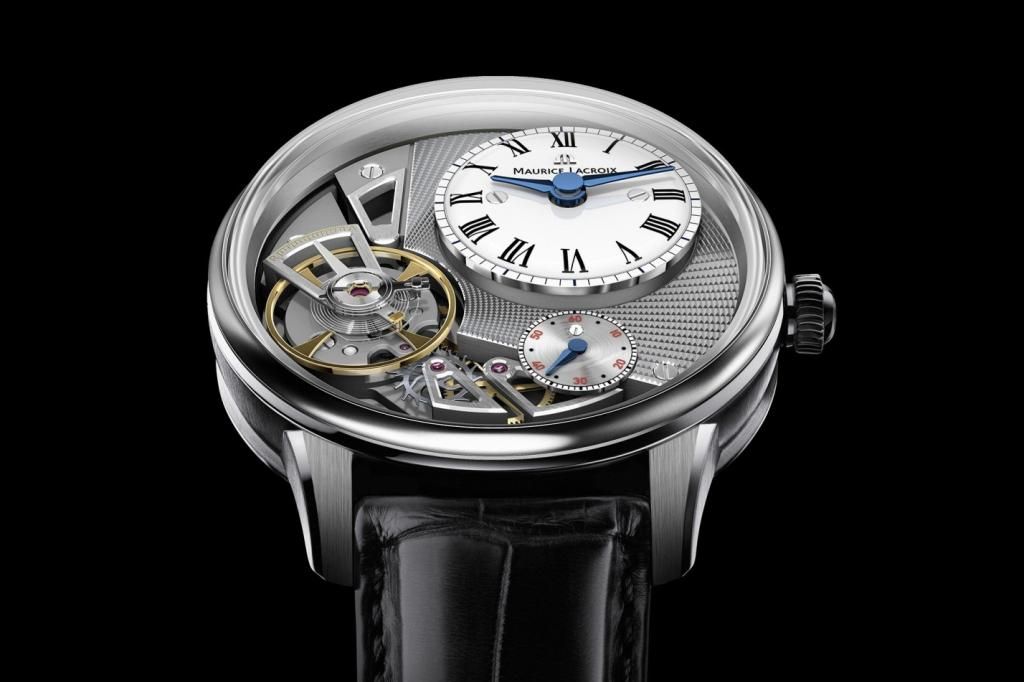 ​
It wears the ML230 movement proudly, as it should, because not only is it the latest in a now long line of in house calibres from Maurice Lacroix, but because it showcases their advanced manufacturing capabilities. Only a tiny number of brands have attempted to move to silicon parts in their watches, and you likely know their names: Omega, Patek and Zenith to name a few. And now you can add Maurice Lacroix to that list.
But don't think the Maurice Lacroix is a one trick pony—they have a vast array of manufacture movements, ranging from skeleton chronographs to strange and innovative additions like a floating seconds hand or a square seconds wheel.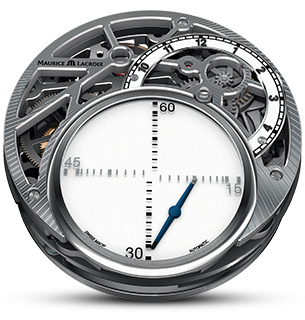 ​
This ML215 looks like a radical movement—because it is. This, as you can probably guess, is the calibre that powers the Mystery Seconds watch, which has a seconds hand that appears to float around the subdial. Maurice Lacroix's avant garde design is only allowed to flourish because of their in house manufacturing capabilities. Lacking this, they simply could not have pursued their vision of making an altogether new kind of seconds subdial.
Automatics
​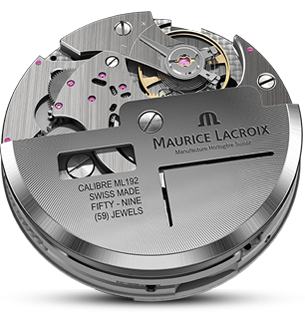 ​
The ML215 is followed by the ML190, 191 and 192 which powers various Masterpiece models with retrograde complications like the Masterpiece Moon Retrograde. It's also their first line of in house automatics and features their trademark industrial finishing, with an asymmetric skeletonized rotor. These movements are in many of Maurice Lacroix's highest end full production models.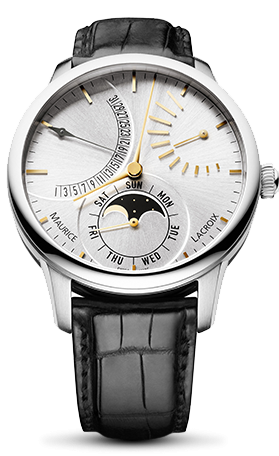 ​
Hand Wounds
​
Maurice Lacroix also has an extensive list of thinner hand wound calibres, the ML150, ML151, ML152, ML153 and ML156.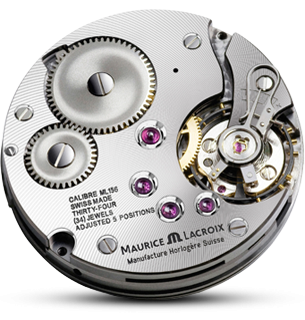 ​
This line of movements is one of the most visually exquisite of all the non-skeleton movements ML makes. It has a screwed balance wheel that is regulated by the beautiful swan neck fine adjustment mechanism giving the movement a gorgeous old-school look combined with very modern finishing.
This ML156 is undoubtedly the pride of this line of manual movements as it carries the totally unique square seconds complication.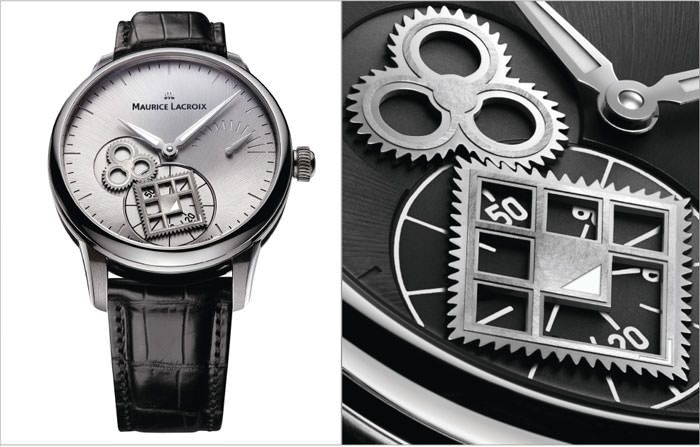 ​
Other versions of this movement carry other unique and sophisticated complications, like double retrograde date/GMT subdials or even a regulator subdial that accompanies the square seconds.
Skeletons
​
Maurice Lacroix is one of the rare manufacturers of not one, but two, entirely different in house skeletons, and that's not including the highly skeletonized Mystery Seconds or Gravity. The first of which is their very well priced and ultra-modern (and aptly named) Skeleton.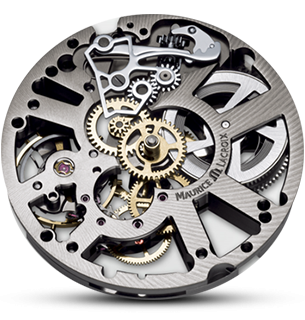 ​
The ML134, seen above, is a beautiful and unique expression of what a skeleton is supposed to look like.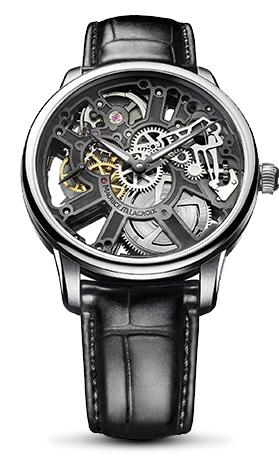 ​
The thick and bold bridges give it the industrial flair that ML movements are so known for but it never looks unfinished—it's fully polished in a radial brush pattern, accented with black screws. Still, as fascinating as the ML134 is, it's got nothing on the ML106-7.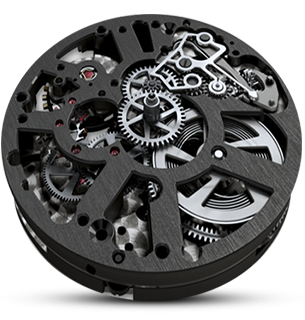 ​
The ML106-7 is one of the only skeletonized chronographs in the world. It also features updates to the chronograph design for increased performance, so it has a lot more going on than just good looks.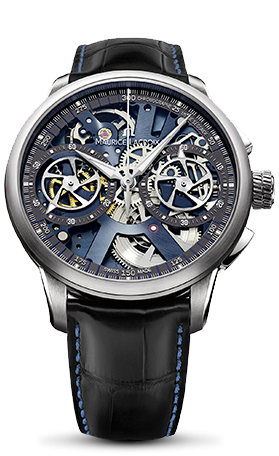 ​
Chronographs
​
In addition to the Chronograph Skeleton, Maurice Lacroix has the original and still stunningly beautiful ML106-2 chronograph movement.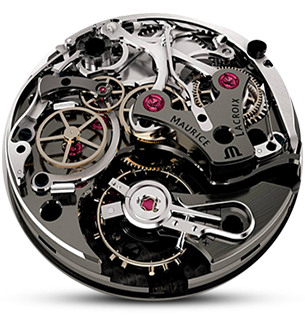 ​
This movement is
gorgeous.
From that very dark coated steel movement to the swan neck fine adjustment mechanism to the old school screwed balance, this piece is a remarkable achievement for Maurice Lacroix.
It's time to update your opinion of Maurice Lacroix
​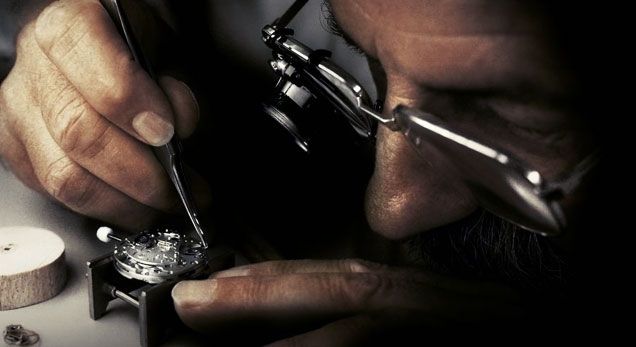 ​
Maurice Lacroix doesn't get the attention it deserves as a watchmaker. I must admit, only a couple of years ago, ML wouldn't have crossed my mind as a brand of great horological significance—but I was wrong. In only 8 years they have produced 13 in house movements, none of which are just another cookie cutter clone movement. ML is going their own direction and they're using in house movements not as a marketing piece but as a means to allow them to take the aesthetic direction they want to go—whether it's unique skeletons, interesting combinations of complications or even altogether innovative designs like the Mystery Seconds, this is only possible because they have creative control over the movement that underpins that dial.
The new Gravity watch is the first time they've been able to really get the attention of many watch collectors, but now that it has your attention, look at all the great things they made leading up to it too. And next year I'm sure they'll even outdo the Gravity with something even wilder and more impressive. Watch this brand—they're going places.