Recently made a great deal to acquire this very gently pre-owned Oyster Perpetual: model 116000 --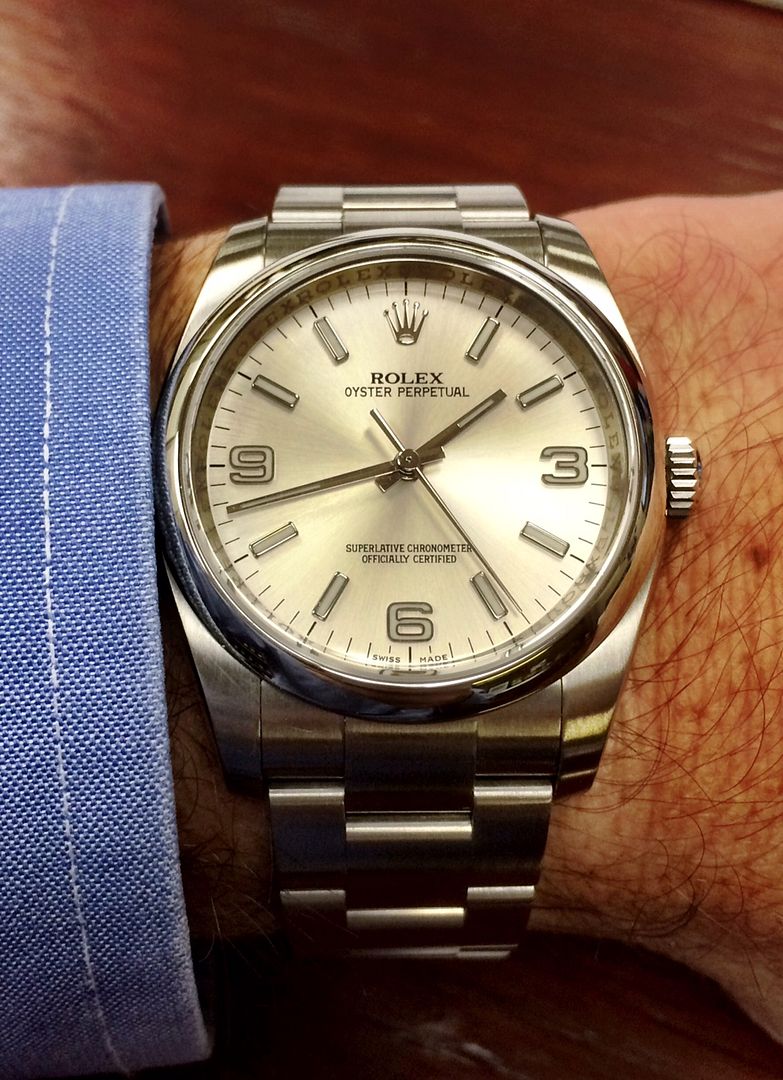 I purchased it from its original owner, who bought it brand new at the Wynn in Las Vegas, after having had a great weekend playing poker. Part of what went on in Vegas, came home from Vegas!:
I've been enjoying my time with the 116000. It's just a cool, basic, elemental, watch. The OP is in the center of the sweet spot, in so many ways. It has a casual nonchalance, and a fresh, modern vibe, combined with classic styling cues and ideal proportions. Its 36mm size is very wearable, without being at all dainty. At first glance, you might think this watch plain and boring - but there is pleasure to be found in the details, and the cohesion with which they work together. In particular: the plump and juicy bezel makes me smile, and brings charm and personality to what otherwise could be an austere piece.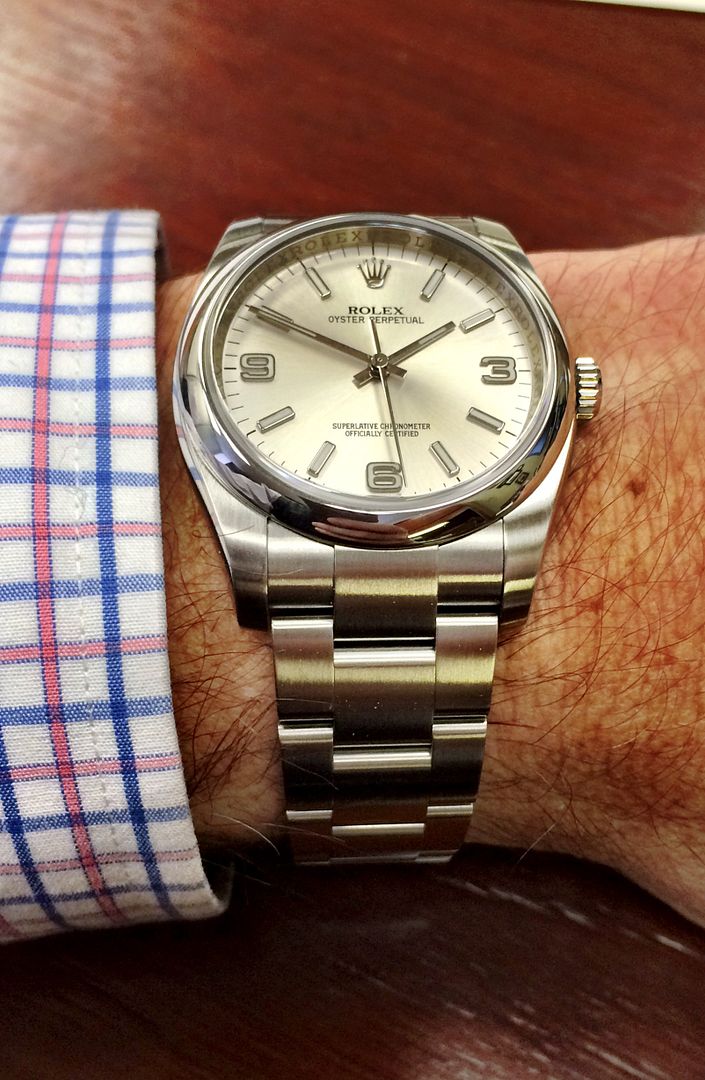 Neat and crisp, the 116000 eschews the high-polish bling of the current generation DateJusts, with their mirror-finish casetop and center links. The 116000's rounded bezel is polished, along with the sides of the case and the sides of the bracelet links. But otherwise, this watch is all-satin-brushed, keeping the overall effect muted and tasteful. The overall look is balanced, quiet, and restrained.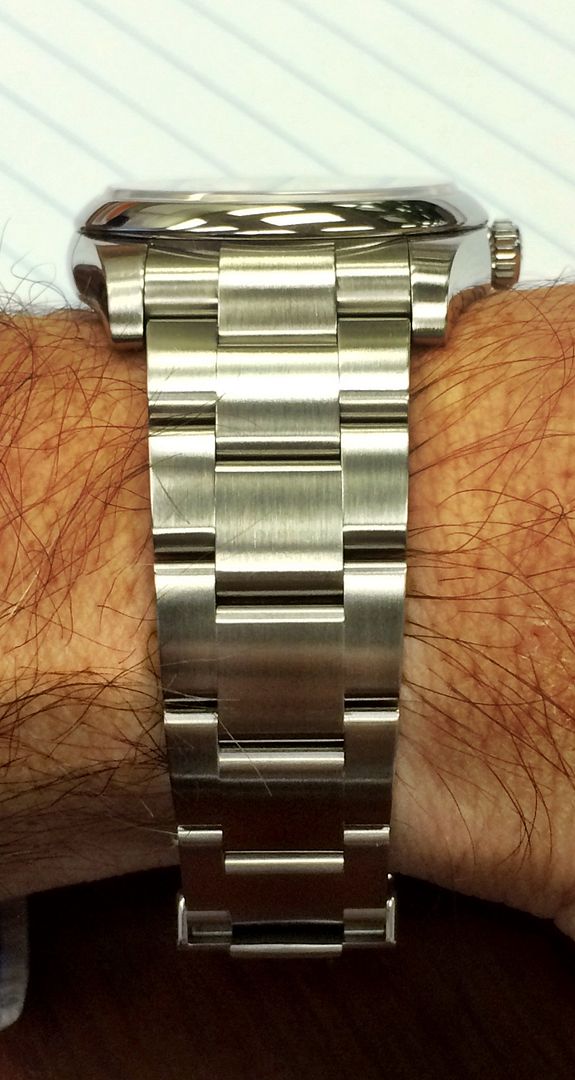 Yet, the Explorer-style, no-date, 3-6-9 dial provides a sense of lighthearted, jaunty verve - just a little bit sporty, but without being at all frivolous. The dial really "makes" the watch and helps it perfectly blur the boundary between sport and formal. I'm liking it a lot. That said - with the polished stick hands on a silver dial, it is less legible than other watches I've owned. The lume is effective, and I appreciate the lume filling on the 3-6-9 markers (which the Explorer actually lacks), but the lume strips on the hands are so narrow that you really have to squint to see them very well after a few hours in the dark. That said: the job of this watch is not to be a hard-core "tool" watch. It's really to just look good and to serve quietly. To convey quality, to look professional and be appropriate in any setting, and to present the time simply and with class.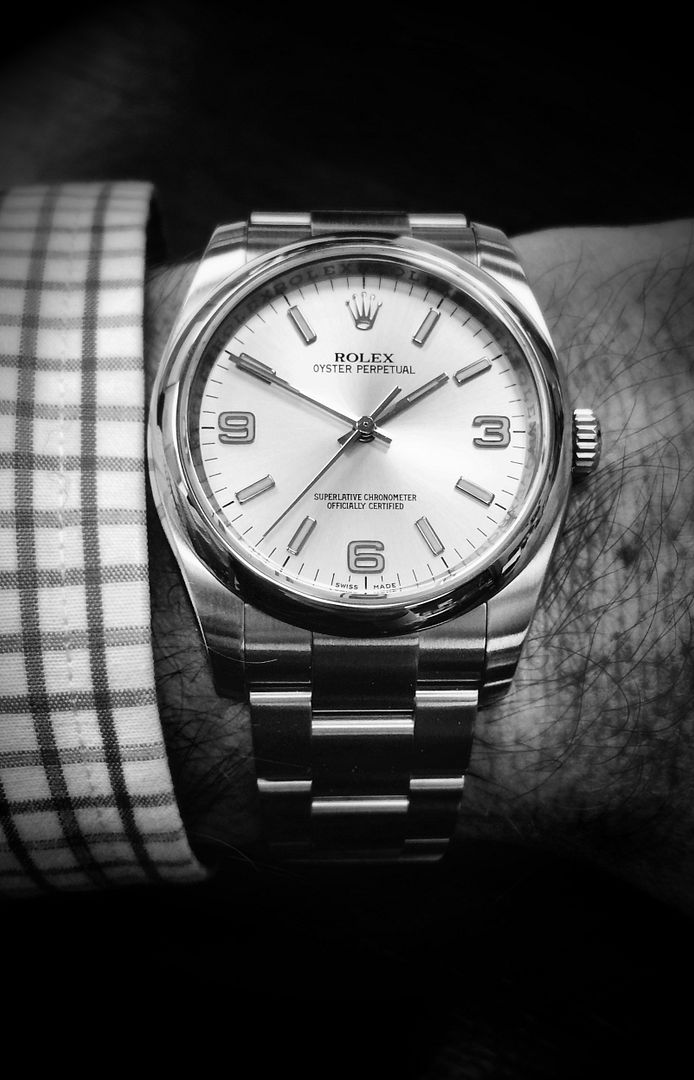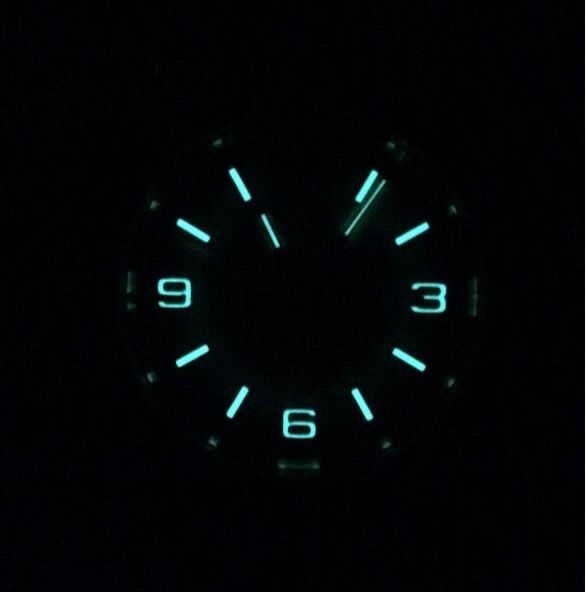 The 116000 is kind of an anti-Rolex Rolex. It flies inconspicuously under the radar, as not very recognizable as a Rolex - almost stealthy. I like that. Even the "ROLEX" inscription printed on the dial looks small and modest, compared to some of their other models. Yet despite this understatedness, you have every bit of the full, luscious, level of quality fit & finish provided by any modern Rolex - you get the updated case, bracelet, and clasp that are all solid, beefy, and immaculately finished. Examining the details of this watch under a loupe, all I see is perfection in the quality. Not 99% perfect: 100%.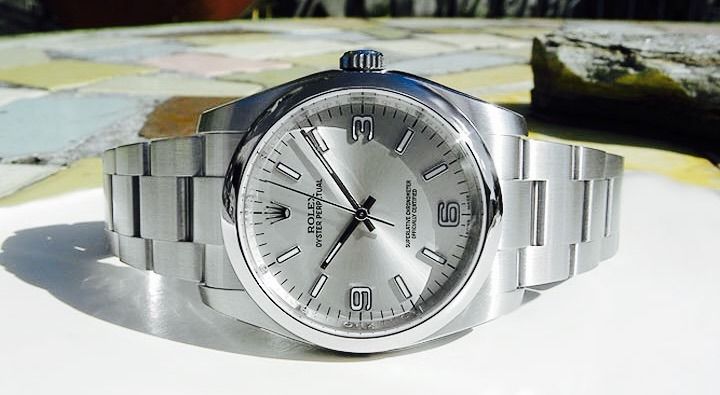 I love little details like the pebbled finish on the clasp blades that repels fingerprints and smudges.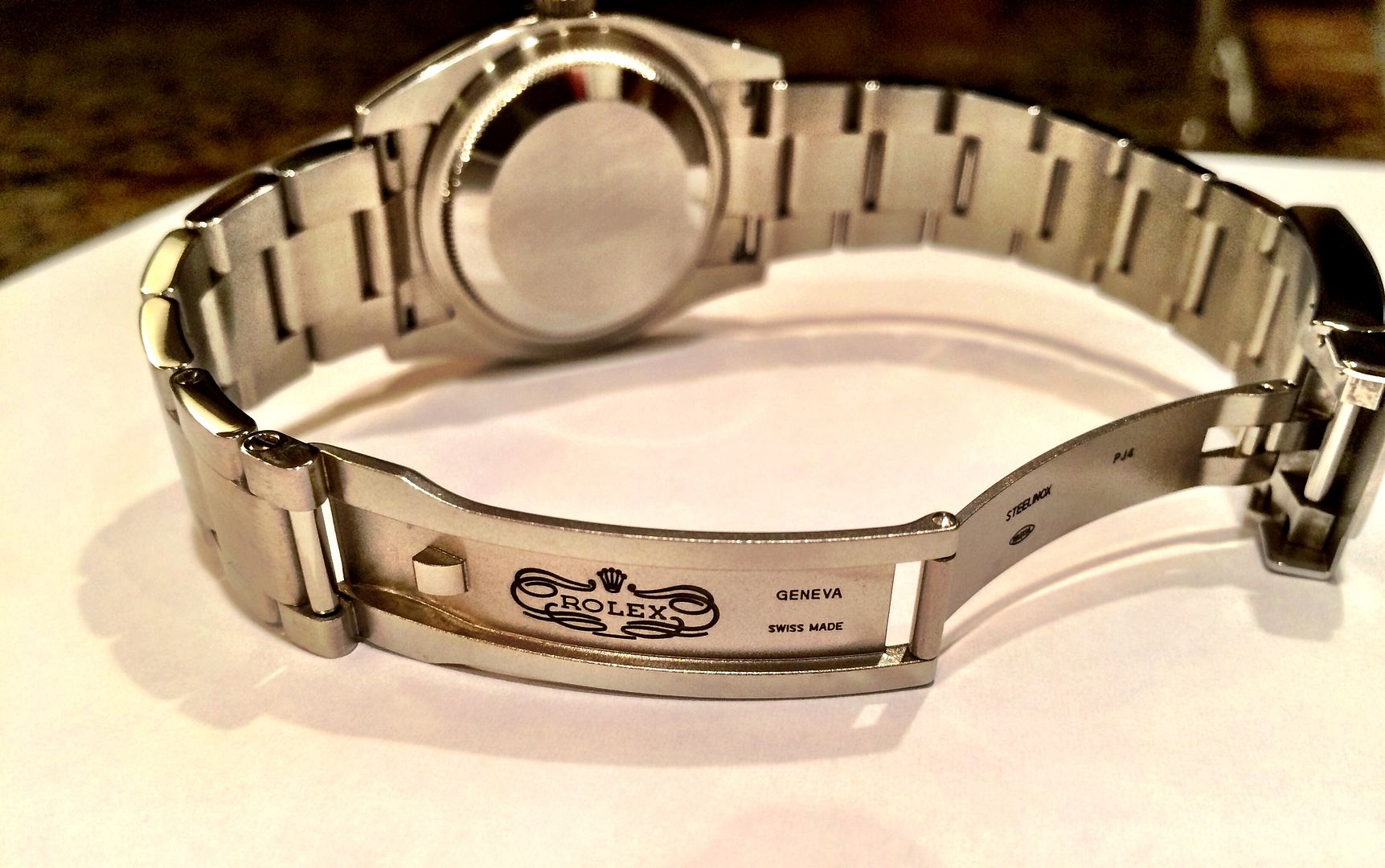 The clasp release is a tactile joy to use.
And I still think Rolex makes the tightest, best fitting solid end links of any brand, including Grand Seiko. The overall craftsmanship of this watch is top-notch.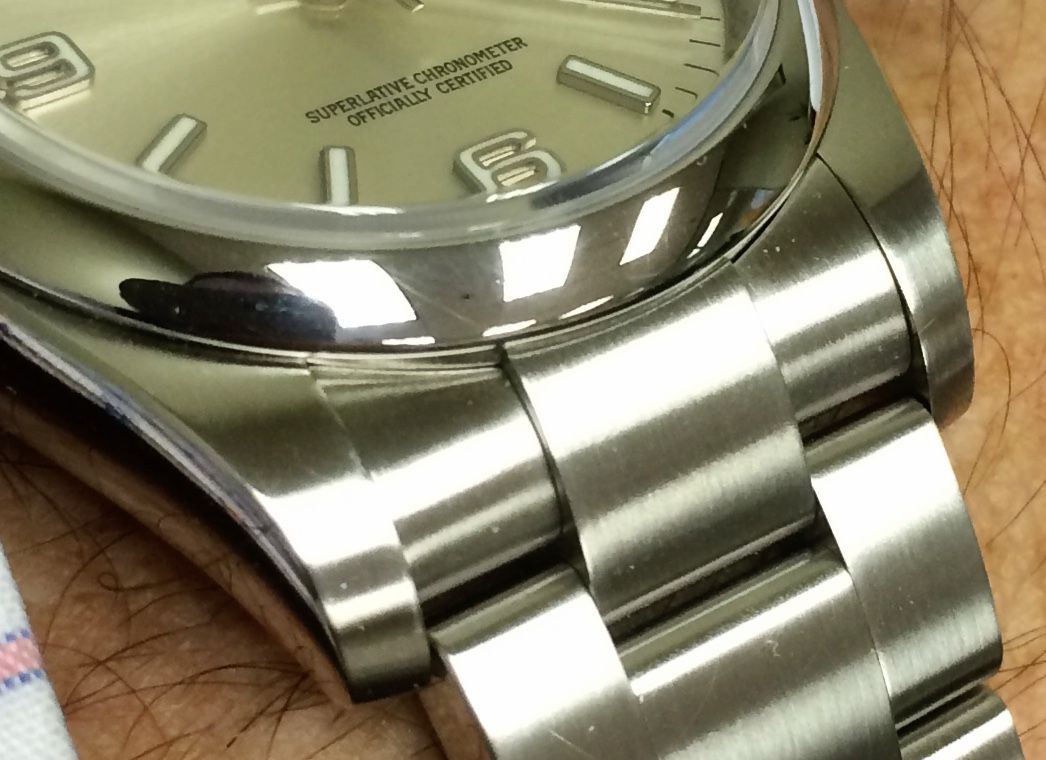 Interestingly, I think the 116000 is actually an obscure and reasonably rare model for Rolex. It's not a sports model and not a dressy model -- it's sort of the "all-season-radials" of the Rolex lineup. Consider the fact that, compared to all other Rolexes, the 116000 Oyster Perpetual doesn't even have a proper "name" for the model line - this confirms its understated nature. And now, these 116000's with the 3-6-9 dials have been phased out of production. I don't think it was ever very popular, and I doubt many were sold. They've been superseded in 2014 by three new colored dials, which replace the 3-6-9 markers with double indices -- one of these dials is okay, the other two are not my cuppa tea: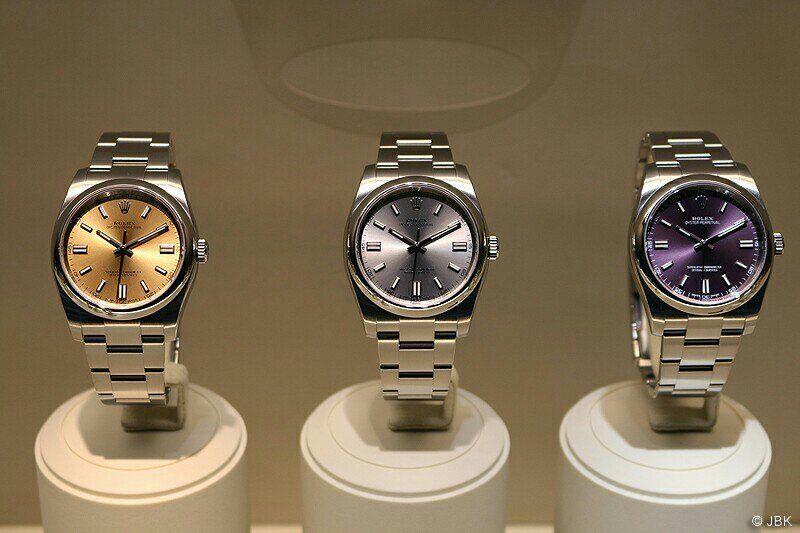 (Photo swiped from Google Images)
But I like mine better. Overall, this humble and basic Rolex accomplishes a noble and difficult task: offering great satisfaction to its owner, while not drawing attention to itself towards others. The 116000 conveys a discreet, disciplined message in a quiet voice. I'm very pleased with it.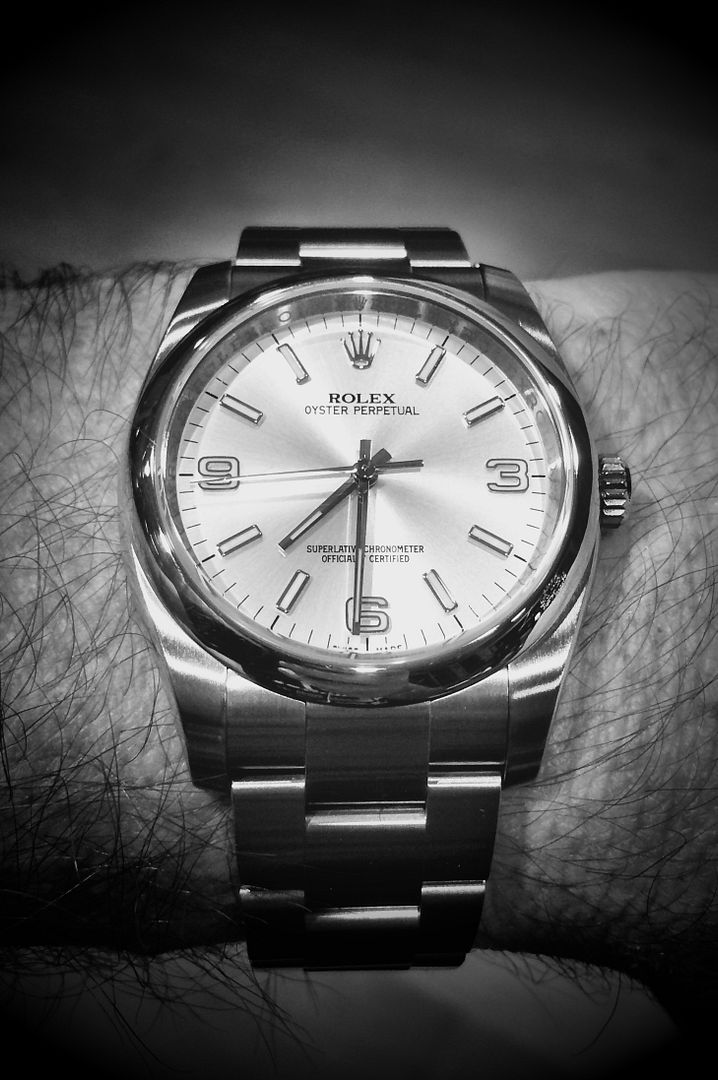 Cheers, and thanks for looking,
Dave
As a special PS: here's a video review of the 116000 by ArchieLuxury. This clip is from a while ago, but love him or hate him, the Archie "charm" still comes through loud and clear. This is the blue dial version, versus silver, but you get the gist. I've never been a blue-dial-guy myself, but on this model, the blue actually looks really nice!
Caution: contains Archie-level profanity --