2014 had treated me well, both in my career, and my watch hunt.
Ending off the 2014 watch hunt, I finally found the illusive mid 1960s Ulysse Nardin ref. 7536-2 equipped with val. 72.
It looks really cool, so closely resembling the watch we all are so familiar with, the Daytona 6424. The markers closely resemble the style, and almost every bit of the dial details just bear such a close and uncanny resemblance to the Daytona. Both the UN & Rolex dial was made by Singer and perhaps designed by the same person?
This post aims to share with fellow watch enthusiasts very detailed shots and demystify this rare beauty.
I shall not bore you with the details and here are some unfiltered photo journal: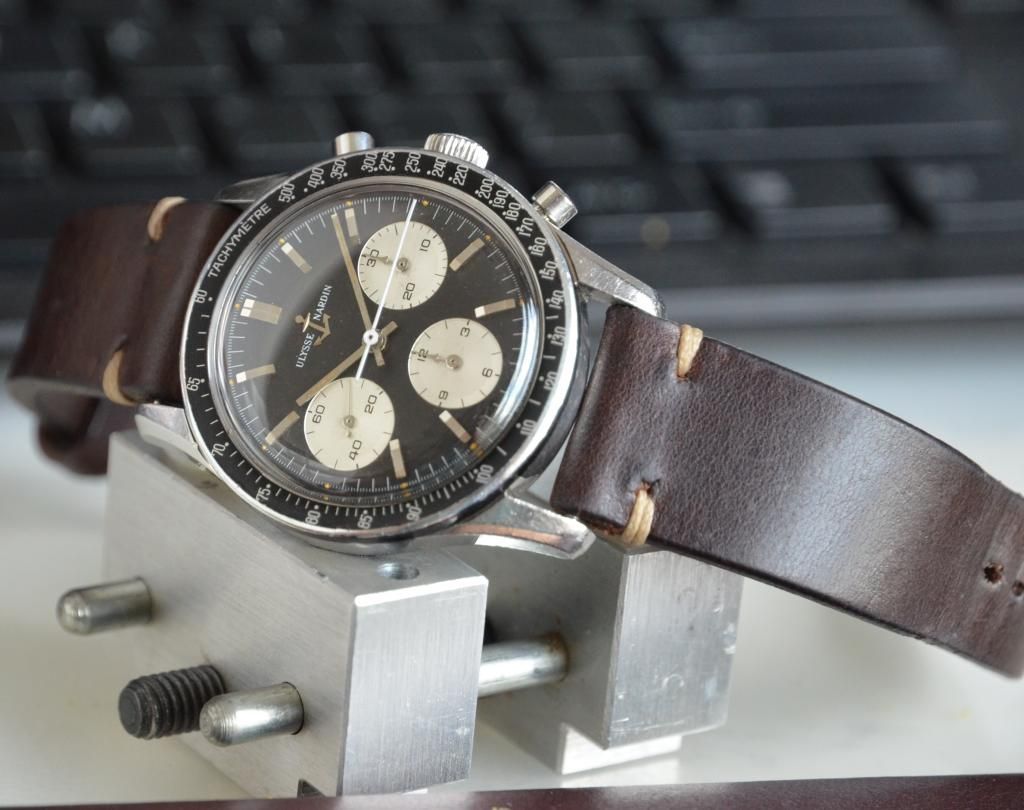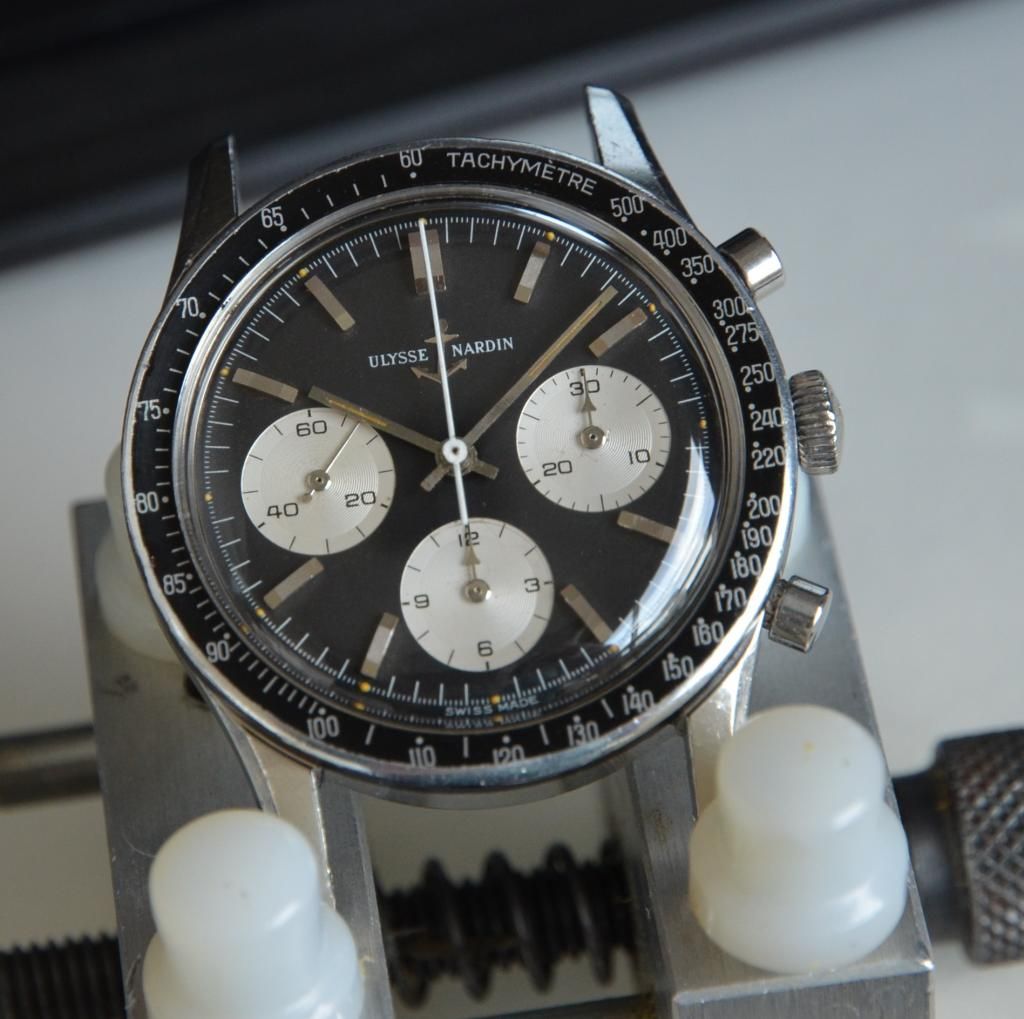 Have you wondered how the bezel actually looks like?
Unlike most chronographs made in this period, it is a single anodized piece of aluminium instead of an insert with steel bezel: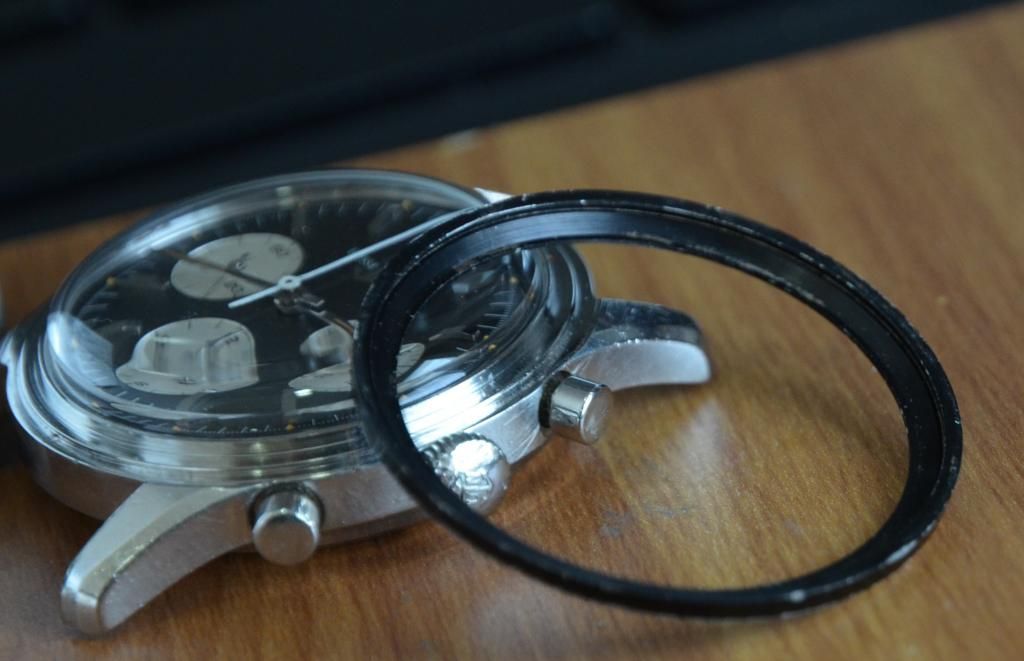 With beautiful heavy chamfered sculptured lugs: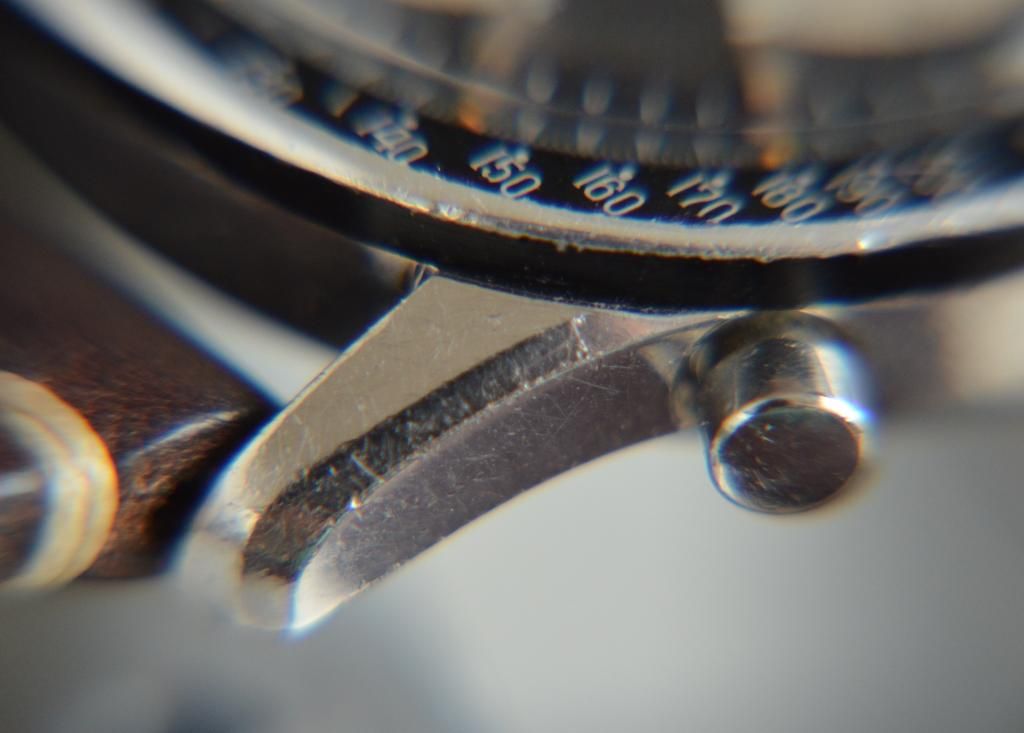 With the proud signed UN logo on the crown:
The casebacks... with a faint engraved reference number 7536-2: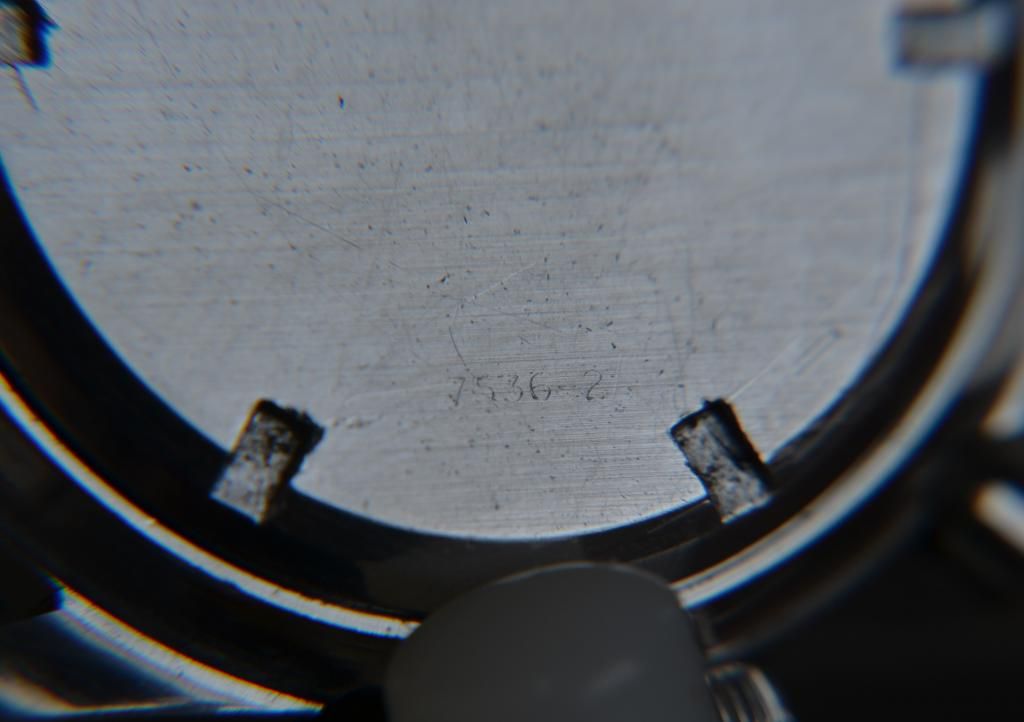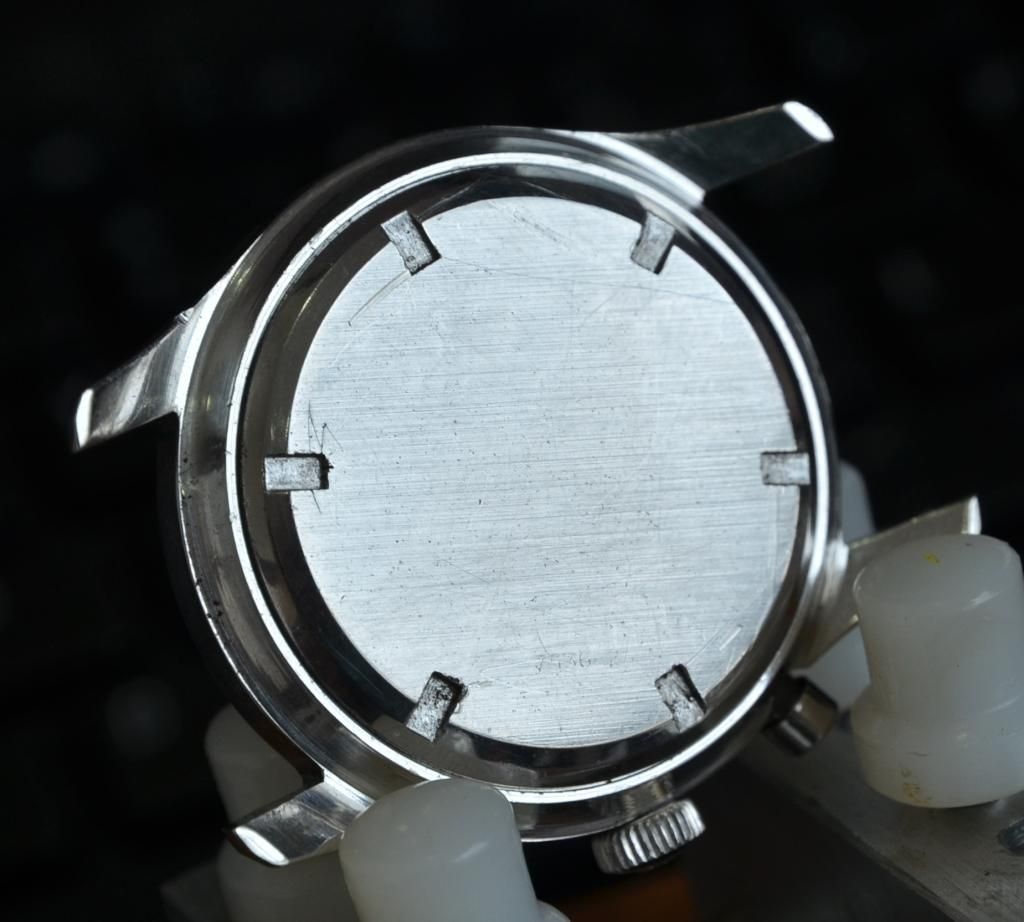 I have also discovered 2 variants of this rare watch:
1) Mine has the cotes de geneve finishing on the movement, like mine here.
AND, from my observation on samples that has surfaced, comes with a white chronograph second hand.
The other has a different finishing, with the basic but elaborated "circular finishing" with more words engraved on the bridge, where you can see in the link below.
And, comes with steel, unpainted chronograph second hand.
http://ulyssenardin.watchprosite.co...rdin/86/scaled/ulyssenardin_image.1692986.jpg
Here is mine: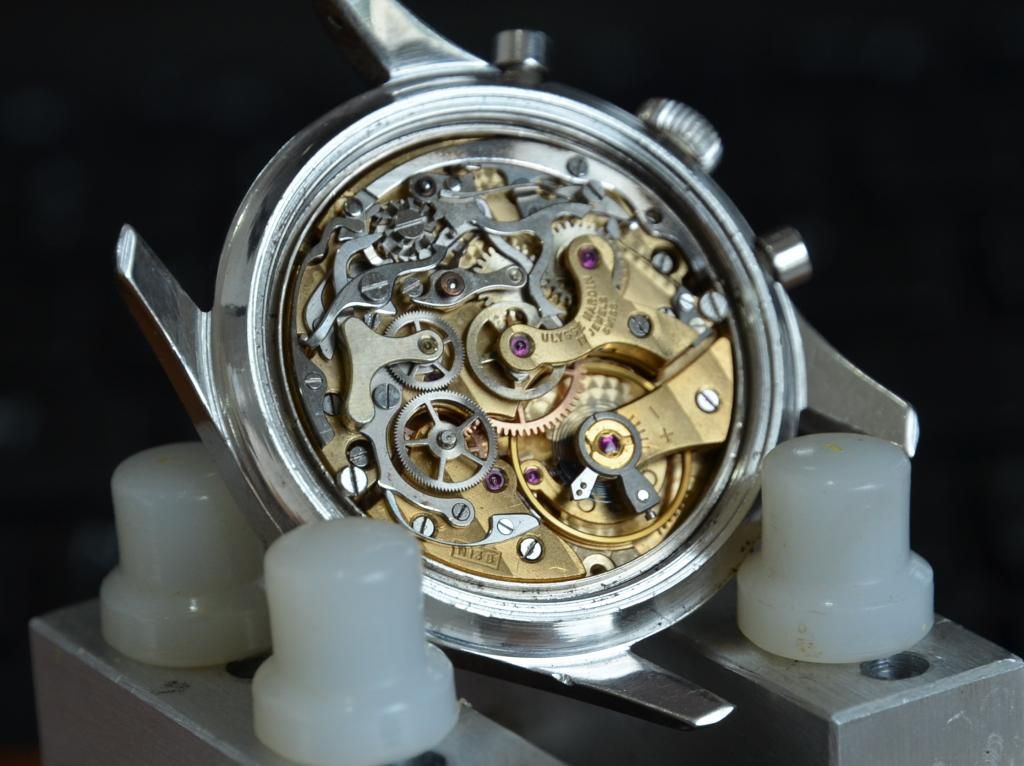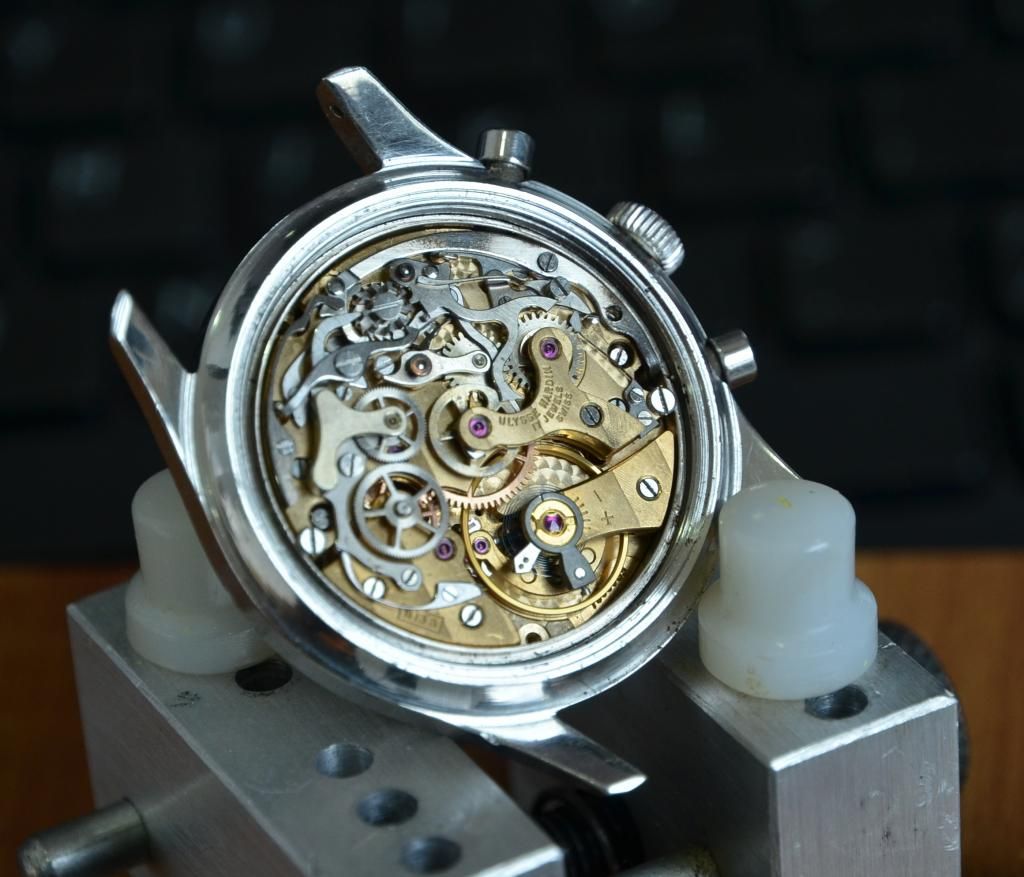 And here are some macro shots, attempting to showcase the beautiful details on the watch... The UN logo on the dial is multi-faceted and very well polished, reflecting a lot of light. The hour markers on the top surface has 3 facets with the top a bead blasted finish, and the 2 bevelled sides, mirror polish.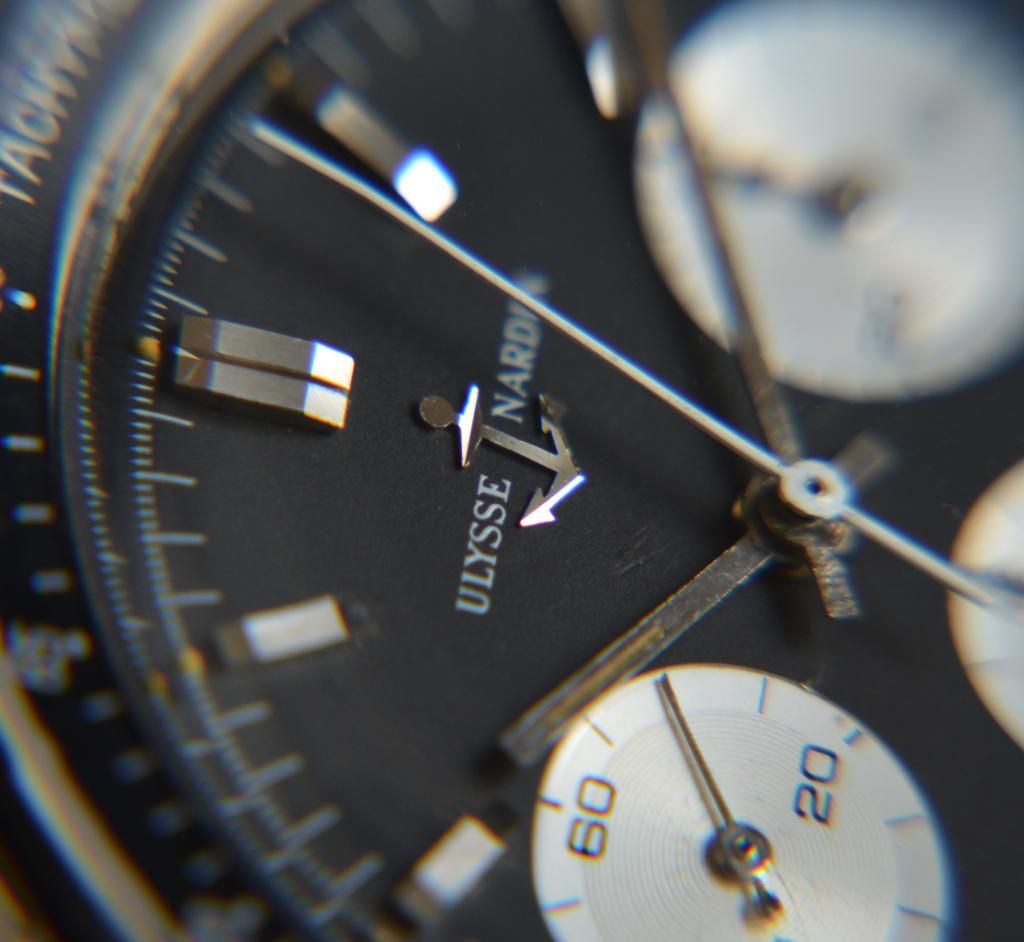 And finally... I need to find a nice buckle to match the watch: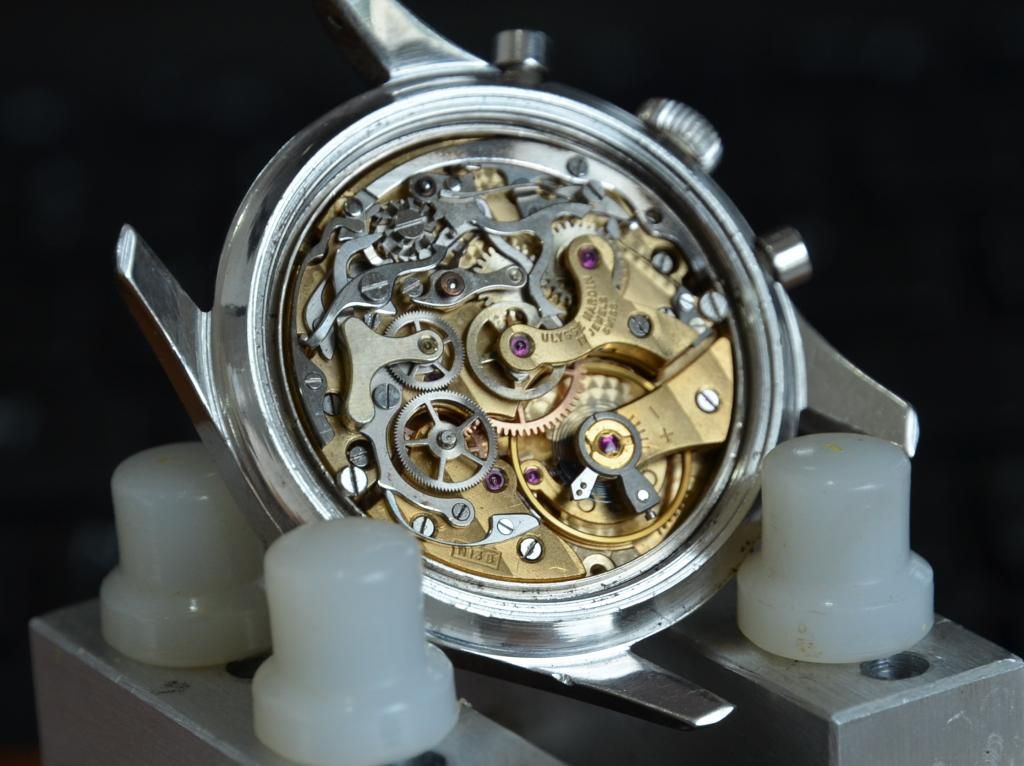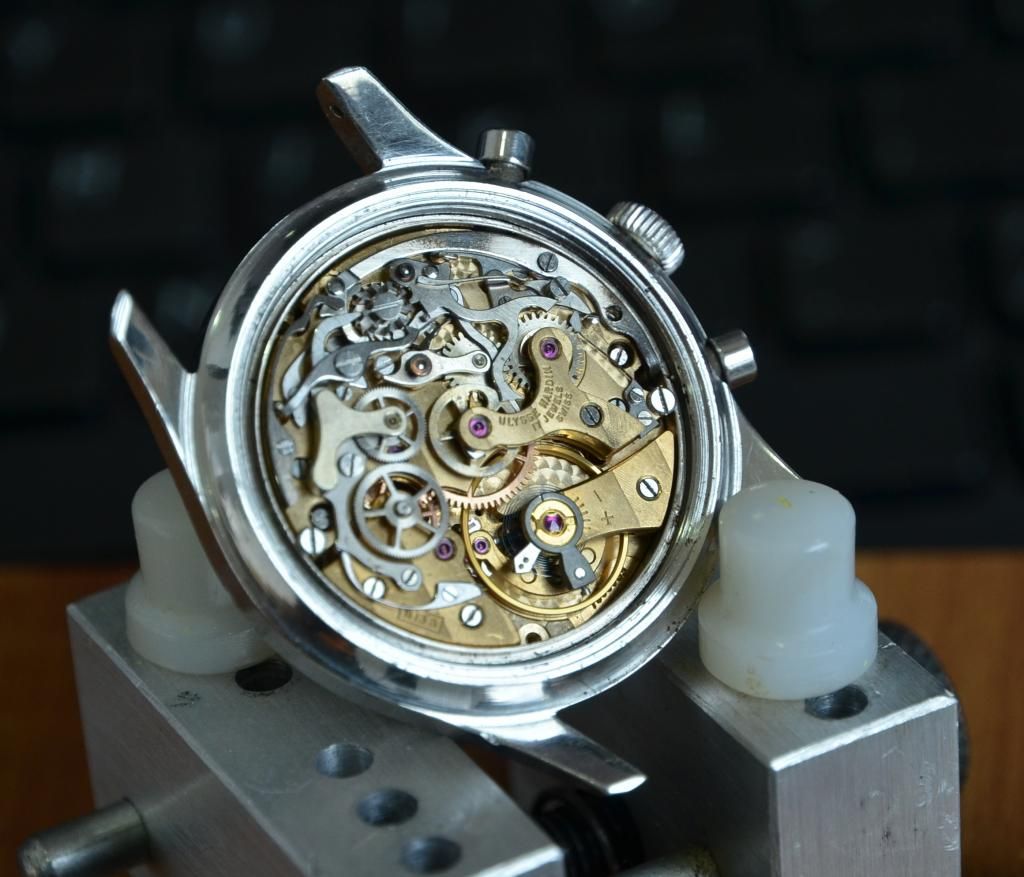 Hope you guys enjoyed this photo journal.
Cheers and Merry Xmas in advance!