Its definitely art in space.
Its probably one of the best pieces of art in space to date.
Here is other space art that's so bad, it makes sending the Jacob and Co. Astronomias to the ISS look like a good idea.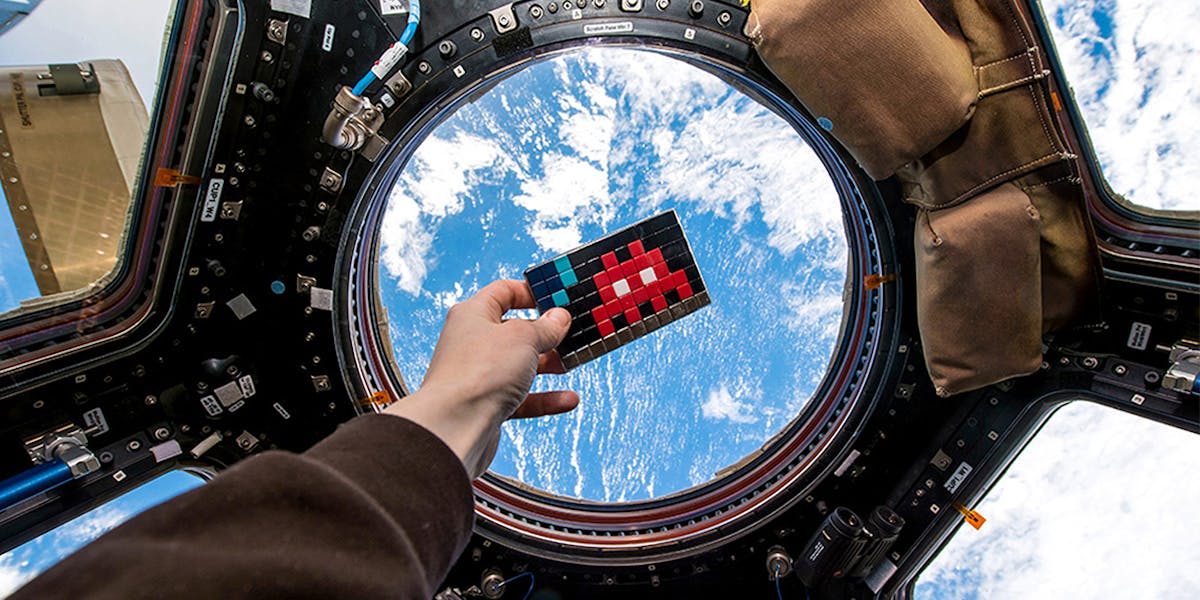 It all began in the late 1960s, when "Moon Museum", a small ceramic plaque featuring the works of six major artists, such as Andy Warhol, was sent to the moon.
I think Jacob and Co. deserve a lot of credit for taking the space art thing seriously. That image of the Astronomias in space is probably one of the best watch images ever and I think they will win some awards in and out of the watch industry.