Discussion Starter
•
#1
•
Ultra-flat Luch watch are usually fitted with one of the most refined Russian movement : the 23 jewel 2209 caliber .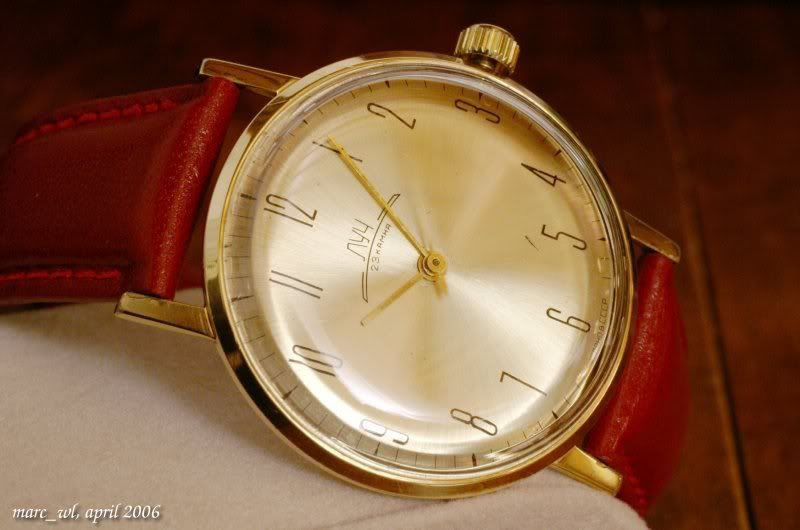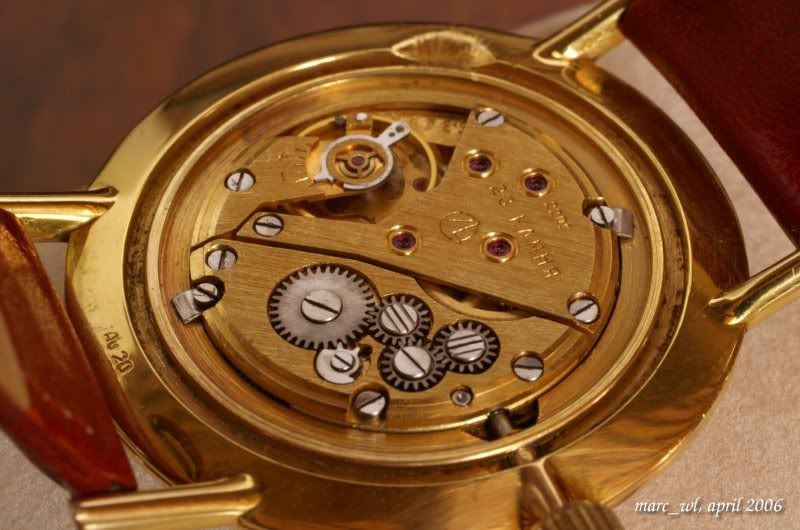 ​
I like very much my Luch watch that is 20 micron gold plated. Recently I noticed that the watch gained too much, and I wanted to have a look to regulate or inspect it. The clipsed back should be lifted with a blade of a "Bergeon" knife and I was very confident to open it. Unfortunately the blabe engaged more quickly that expeted, and I heavily damaged the spiral that is just in front of the place to lift the case back.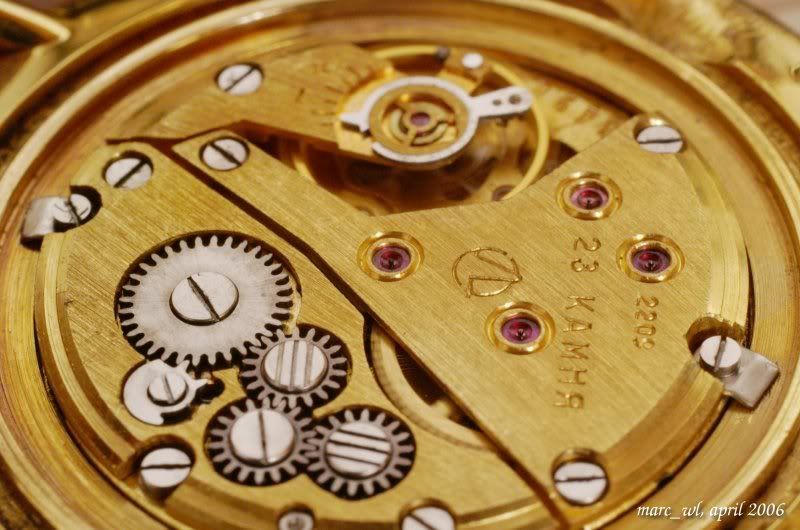 The sad result is a spiral folded on several coils :-(. I tempted to restore it, but it finally broke definitively. No other choice than to find another Luch and to transplant the balance and its hairspring.
I found one exactly for this purpose :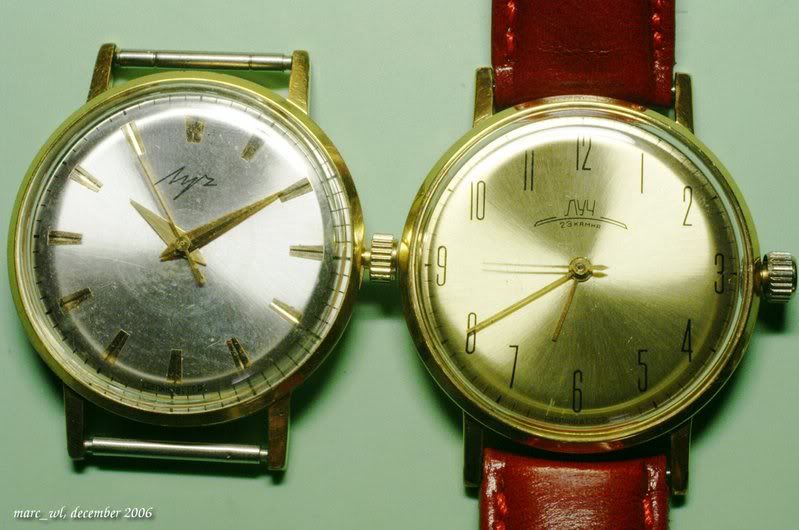 ​
Incidentaly, I noticed that the crown of the two watches are exactly the same. I was doudtful of its originality. Either the same remplacement stock of the same watchmaker (Ukraine) or it is really the original Luch crown.
I transplanted the whole cock/racket/balance on my faulty Luch, and it goes even better than before (less than +/- 5s per day).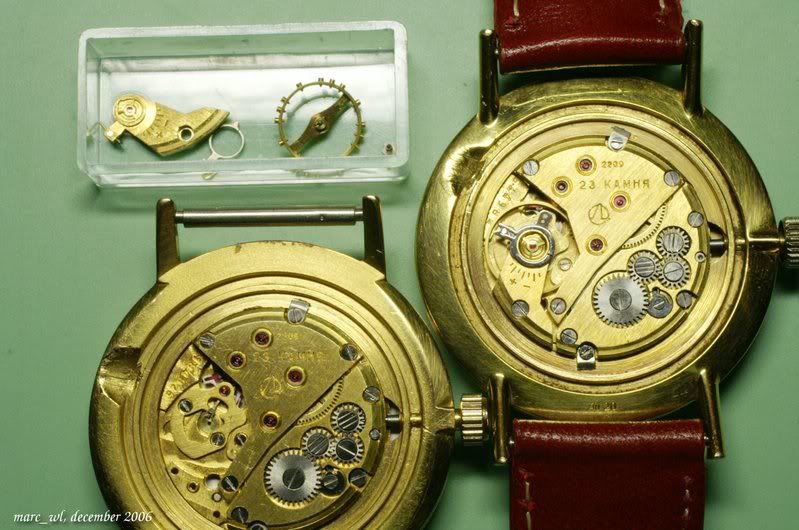 ​
The new balance wheel has a mobile stud and an ELinvar balance wheel (no masses of compensation). I keep the rest carefully on a side. To have a stock of spare parts.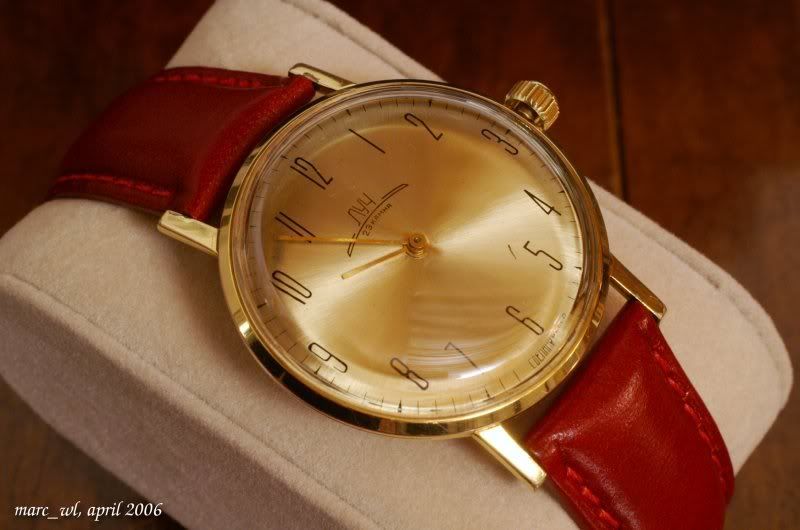 ​