Discussion Starter
•
#1
•
As noted in previous postings, I have a G-7600 with a great module (2957). Unfortunately the watch looks like a bit of a toy. So, I decided yesterday to do some maintenance to change things. The result is interesting, definitely looks more G-Shock-like and the removal of the annoying grey inner ring has opened the face up so much that it almost looks like there is no crystal at all -- the display is that sharp. On to the pics...
Note how this "bezel" comes off. The side pieces are removable (two screws on each side), four screws on the caseback. Removing the four caseback screws of course removes the caseback as well: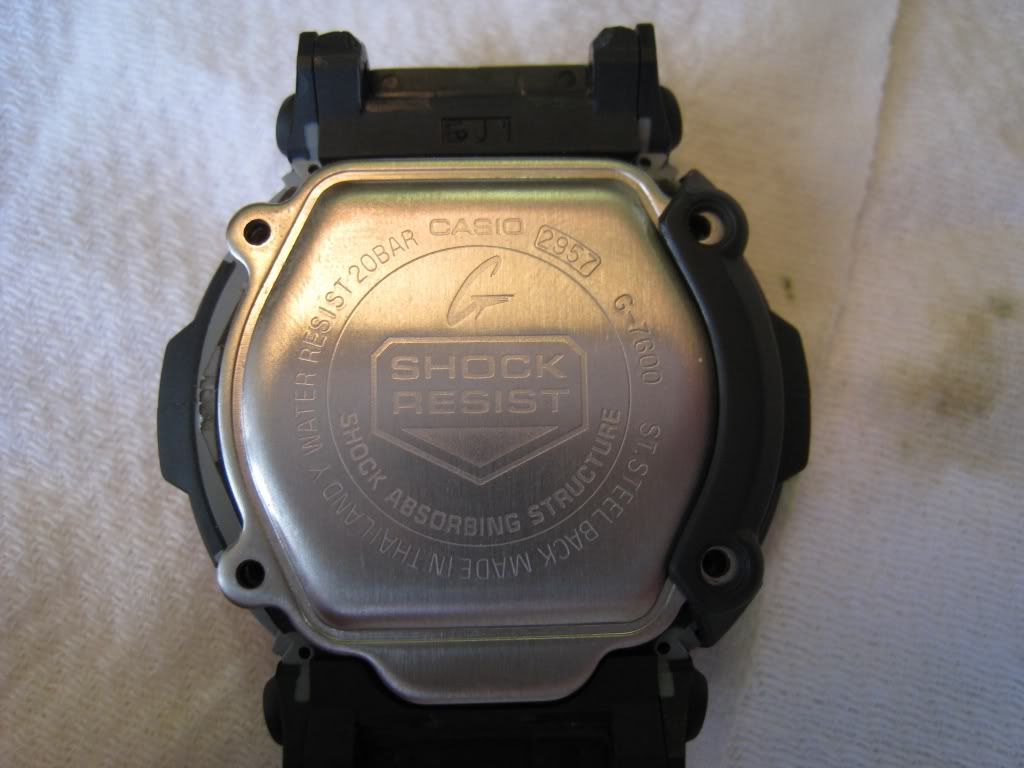 Next shot gives you a look at the annoying inner grey ring that not only features the bizarre EL symbol holder but also tends to crowd the Day of week display at top. Note that the rubber bumpers at top and bottom of watch are not removable! They are integrated and you'd have to physically rip them away to get them off: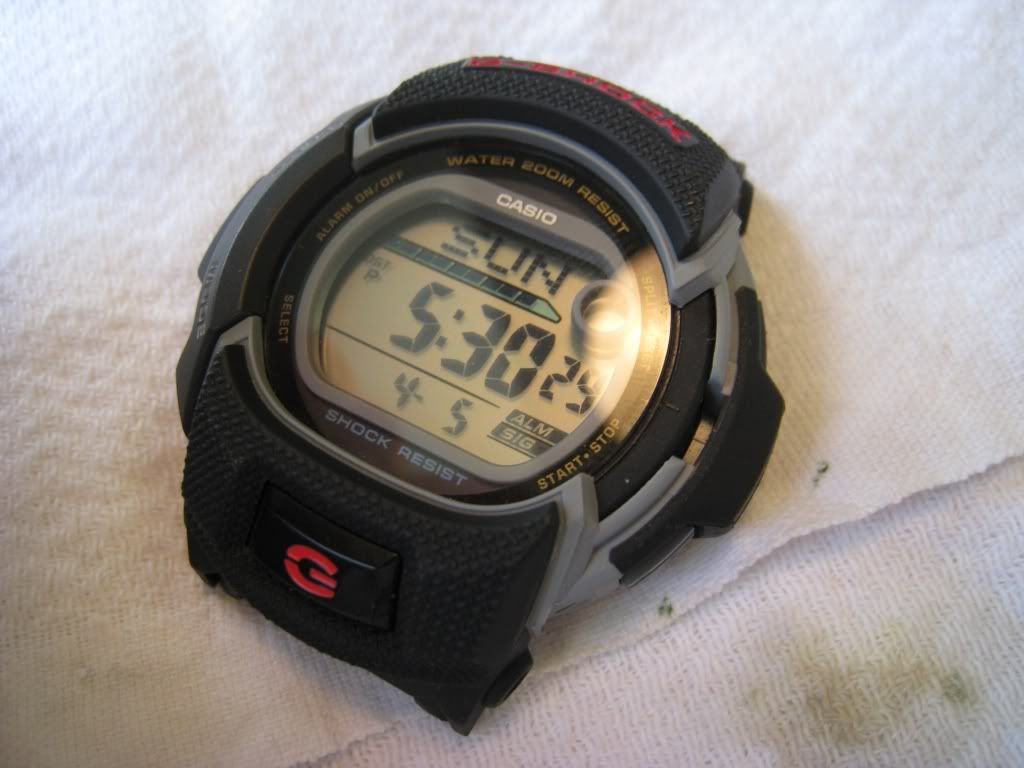 inside the watch, shock pad and alarm spring: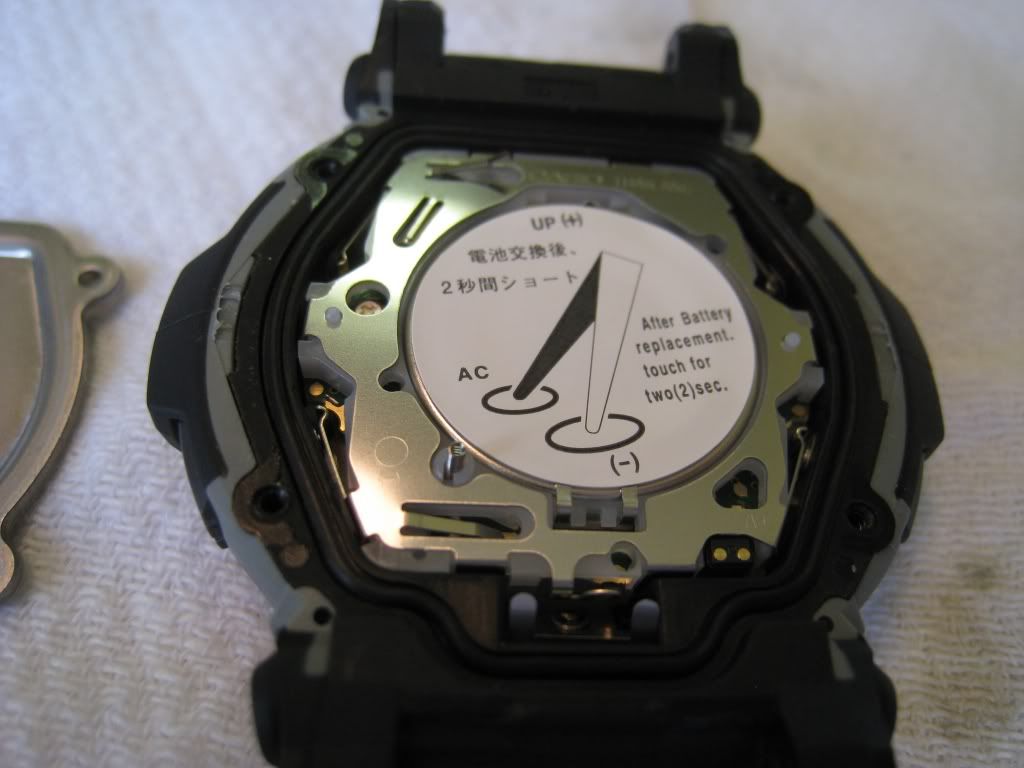 The module:
The annoying grey ring. Removing this was fairly easy -- just compress to expose the tab and pop it out. Of course it popped out and whizzed by my ear onto the floor ;-):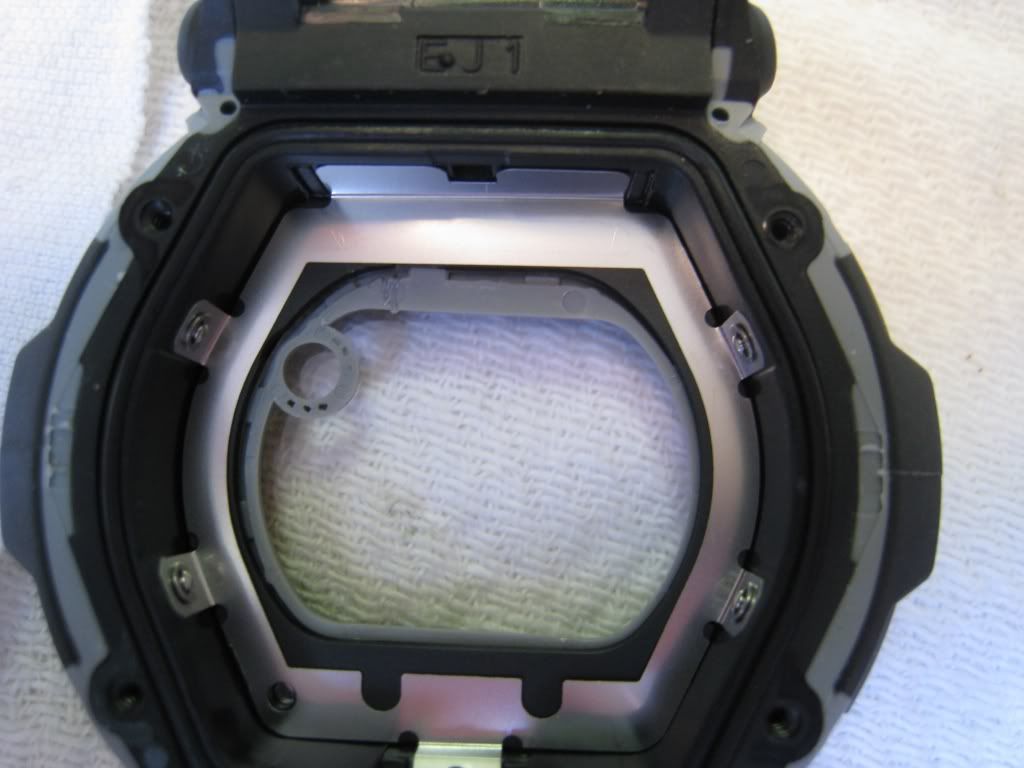 grey ring removed:
Next we use black sharpie to hide the light grey on the outside. Note that this part of the case is integrated as well.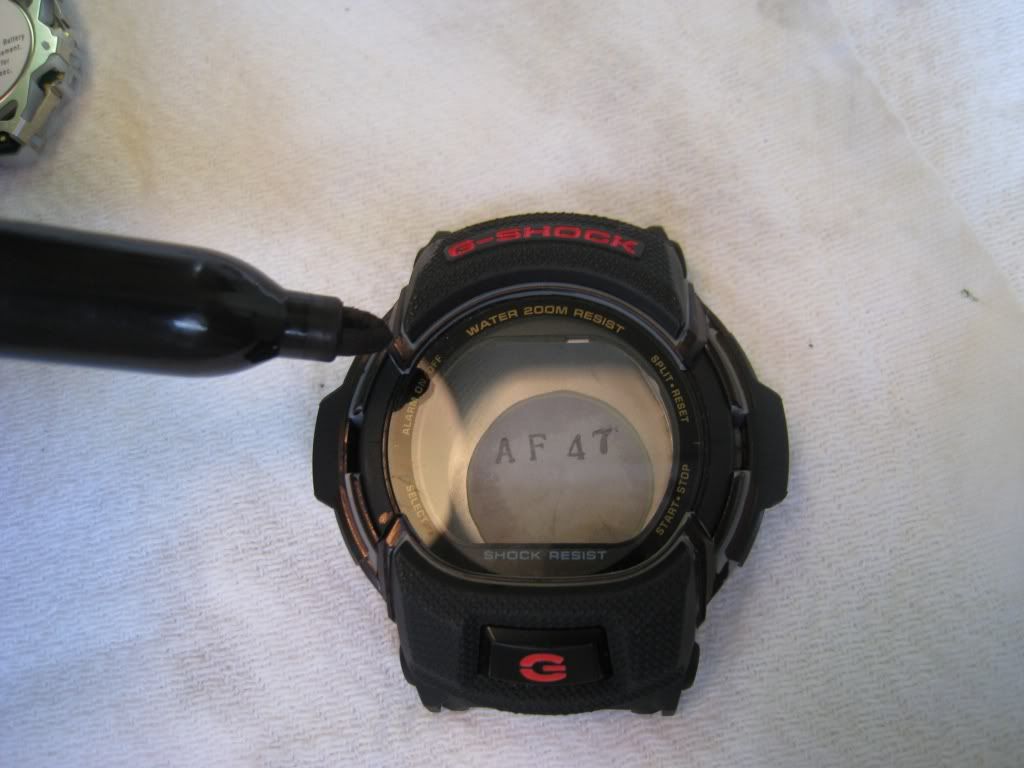 Super fine marker to get at the recessed area: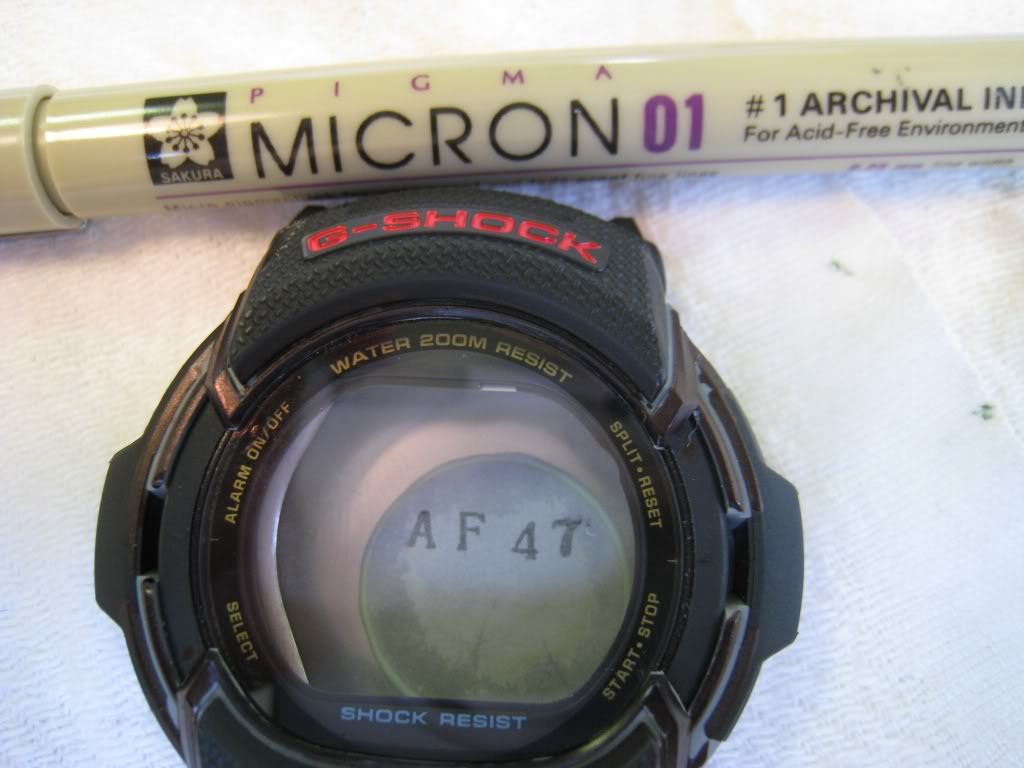 Done. Here's a backlight shot: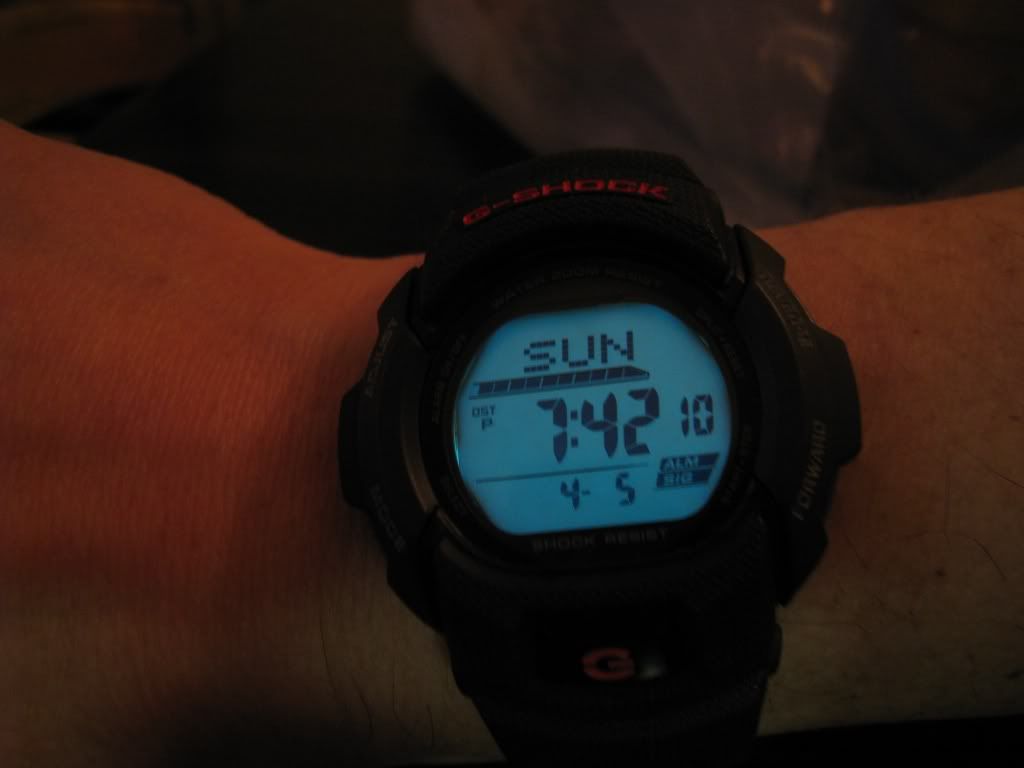 Daylight shot. I think the watch is closer to looking like a true G-Shock. I really like the way the display opened up, it's huge and even brighter than before. Note at top right, just above the "N" in MON there is a notch. This is the recessed area where the inner grey ring clipped in. I tried to sharpie it, but it's metal and the angle was too awkward. Next step is to paint over the red highlights.