Discussion Starter
·
#1
·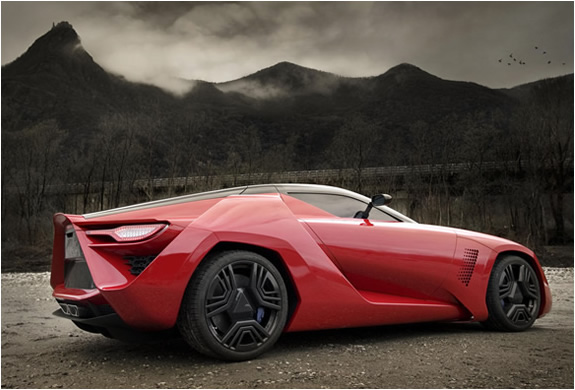 The Bertone Mantide is an ambitious project by Italian automobile designer Bertone.
It features a futuristic structure based on the Corvette ZR1. Apparently the Mantide
has better performance than the ZR1, due to the redesign of various aerodynamic parts
and reduced weight. Because most of the structure is in carbon fiber, the Mantide is
100kg lighter than the ZR1. The super machine has a 638hp, 6.162cc, V8 engine! and
3.800rpm torque, allowing the beast to go from 0-62mph in 3.2 seconds, reaching a
top speed of 217mph. Bertone plans to produce 10 Mantide, each priced at a
cool $ 2 million...
more photos»