Discussion Starter
·
#1
·
Hi people,
I have just gotten the 1995 gold titanium frogman from a Japanese friend who has left for Japan.
Although this model is the most desired frogman in Japan, little of it is known outside the land of the rising sun.
I have made a thorough research on this model to share with fellow WUS members. Please also enjoy the actual photographs to come.
DW-8200B-9A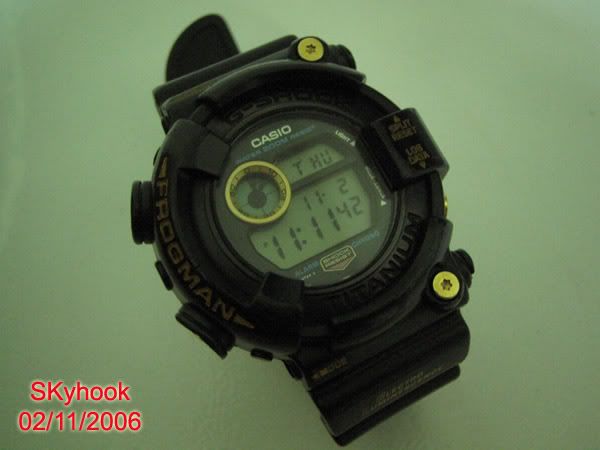 Released in 1995 and was extremely scarce that prices soon hit 300,000Yen for a brand new in box.
Prices vary alot as many custom models were being made. Some of the custom models were so impressive that many people were not able to spot the difference. However watch experts in Japan have came out of a few ways to spot the real deal.
The way to spot an authentic 8200B-9A model
1. Bands and bezel: The first bands and bezel for the watch has a shine to it and has the numbers f1 printed on the underside instead of the reproduce which has the numbers f2.
2. The Black titanium portion is extremely black and not black-grey. Some custom models show a slight greyish colour.
3. The eye of the watch has a very slight greenish colour as compared to the rest of the portion.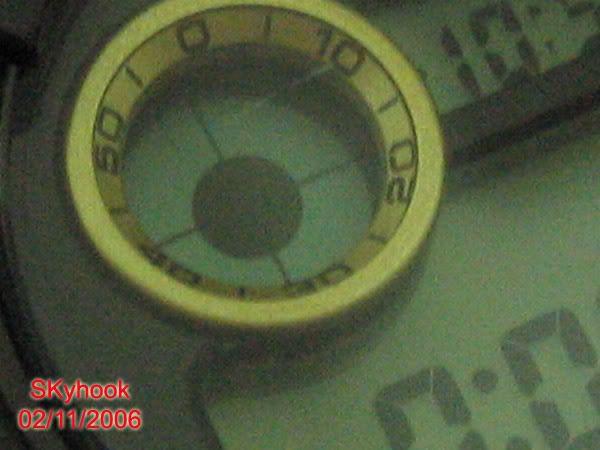 4.
Lastly the serial number of the watch ranges from 548xxx - 570xxx. Anything out of this range has a high possibility that it is a fake. (*this is the most important point to take note of)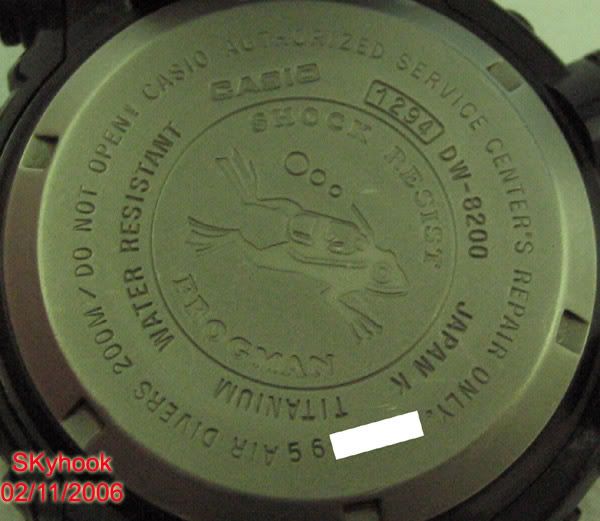 My comments:
I have owned many frogmans to date and have to say that this frogman is the nicest of them all and truely lives up to its name. The black bezel and bands has a very shiny lustre to it that blends extremely well with the gold portion. Seeing is believing. :-!
I have spent time researching on this model and hope that
i have given everyone an insight to the KING OF FROGMANS.
Have a good weekend.
cheers~
SKy