Traded, thanks
A well done affordable watch with a proven ETA engine (2801 Handwound) and cool retro styling.
From the Stowa website:
"The classic elegant three-hand watch is based on a 1930's model, a time when clearly designed
(influenced by Bauhaus) functional dials prevailed.
The minute- and second dial is exceedingly fine - divided in smallest partitions - which explains the name of the model: Partitio.
The crown and the buckle are engraved with the STOWA Logo."
They are right on all counts. Comes with Stowa lock box and docs
Asking $550 shipped CONUS or possible trade for something in same price range...but a sale takes priority. PM with any questions |>
Very legible dial that has an eggshell texture and "syringe" hands: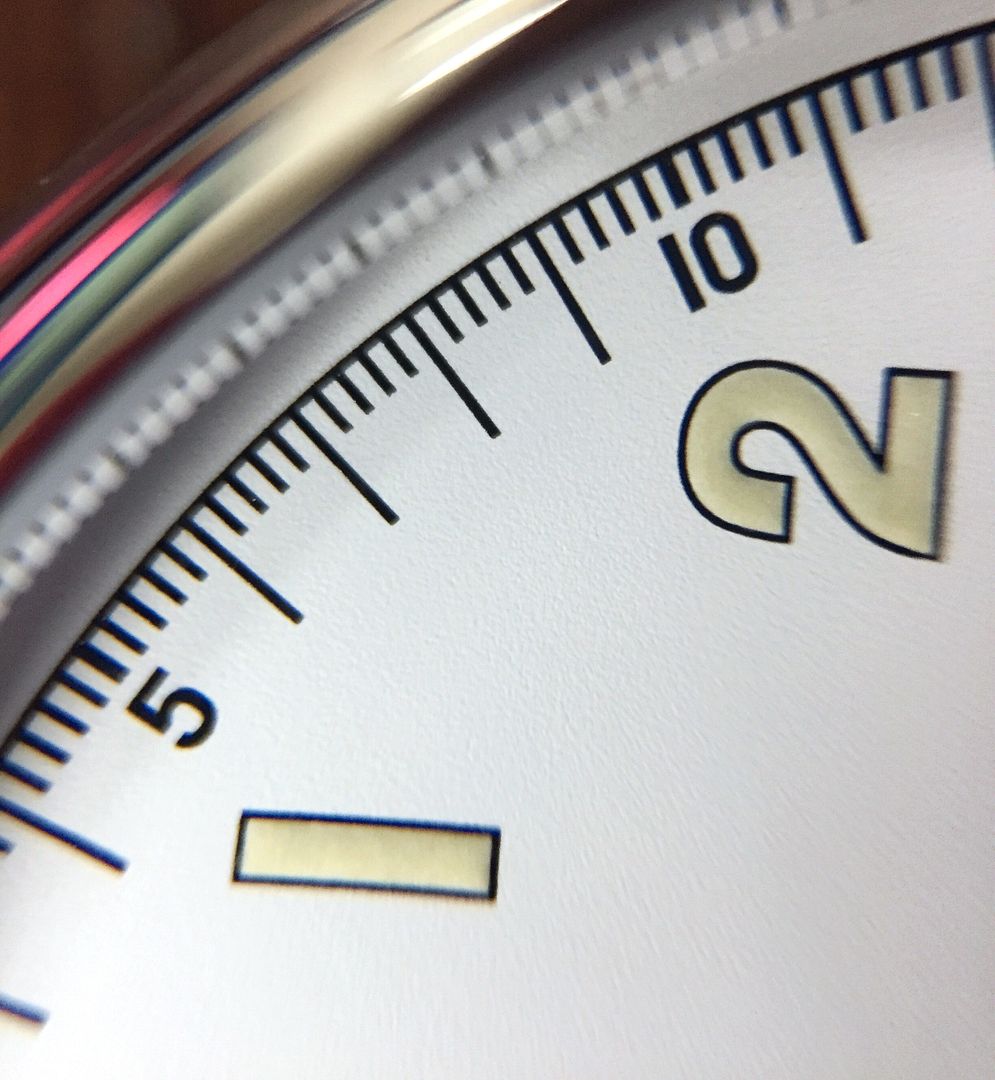 Step back and see the whole watch....notice the sweep and has no tail.....love this small feature. I don't think I've seen it before, or at least not very often.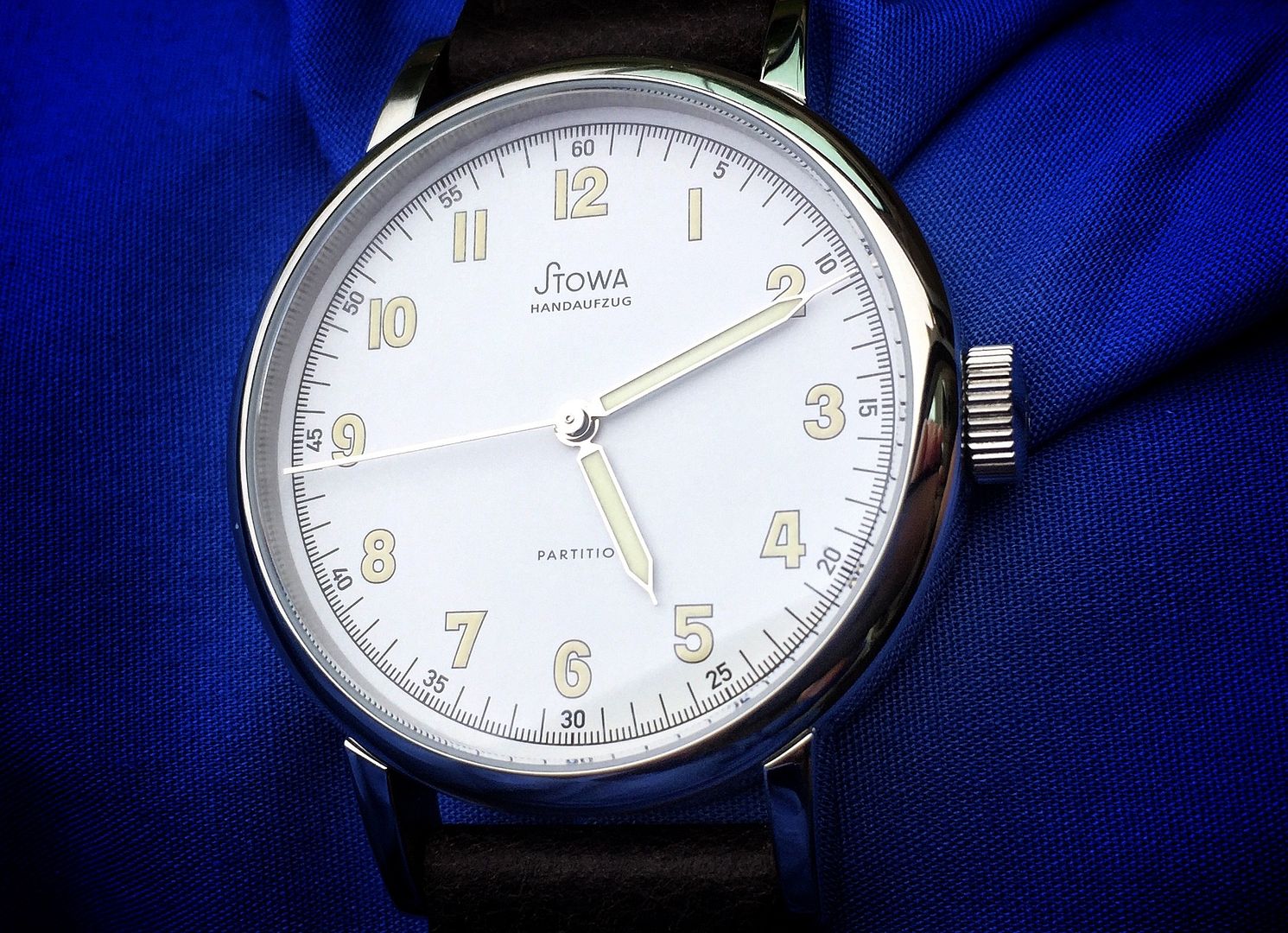 Here it is on my 7.5 wrist: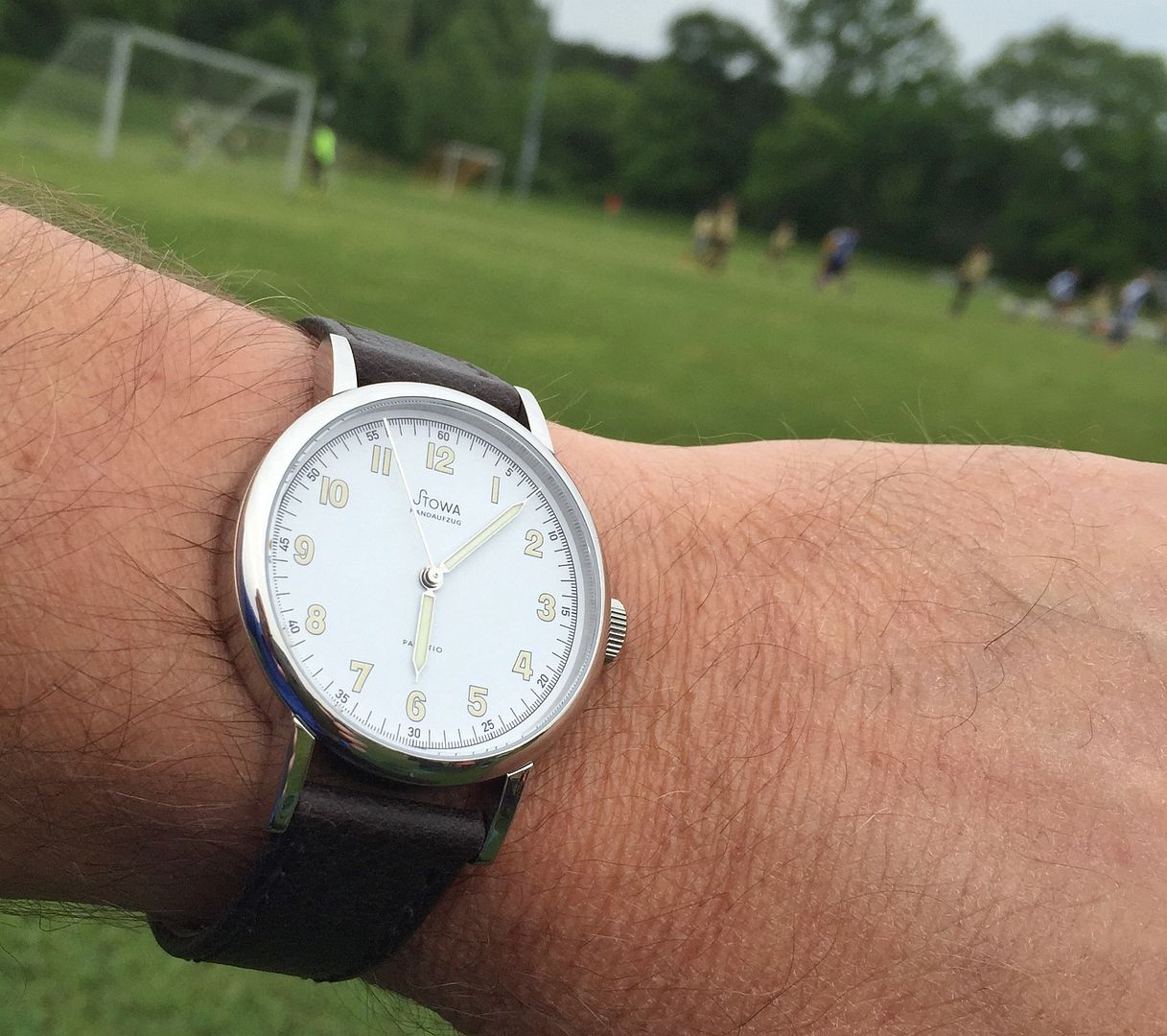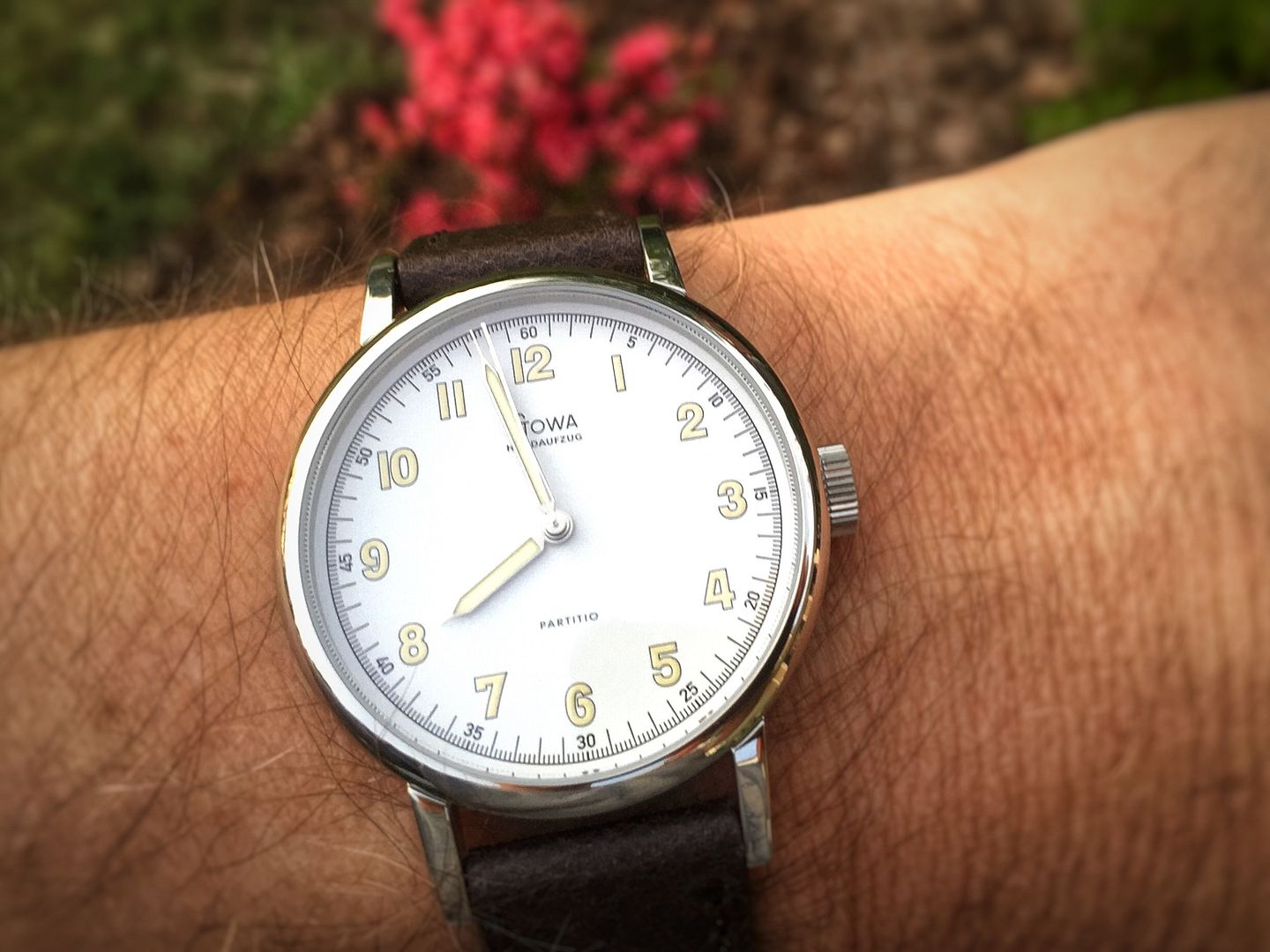 The lume is actually pretty good. Lasts through the night after the initial charge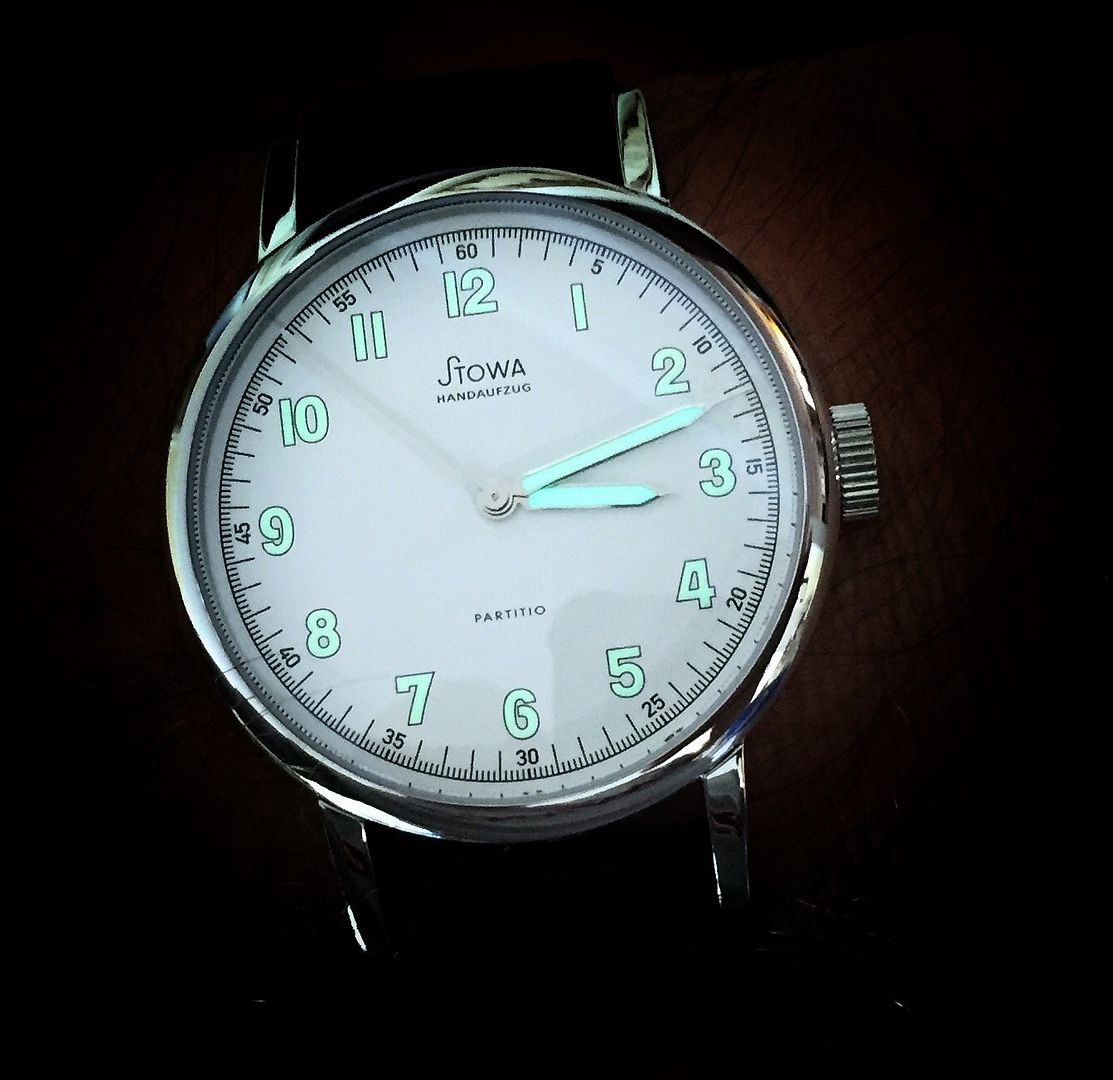 Signed crown has deep logo: