I am unsure of who makes this movement, but it is a copy of a Miyota 8215, with the addition of a hacking feature. It is marked with the crowned circle. Anyway...
Movement general view: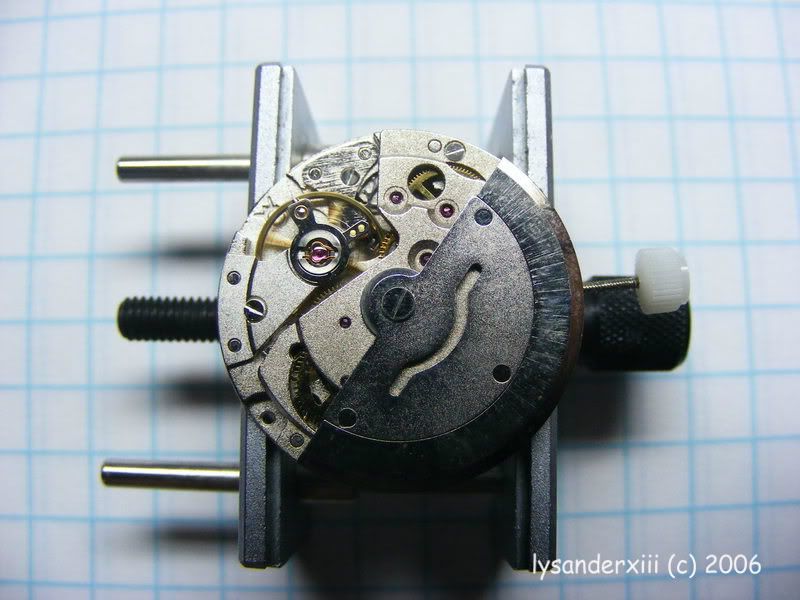 Dial side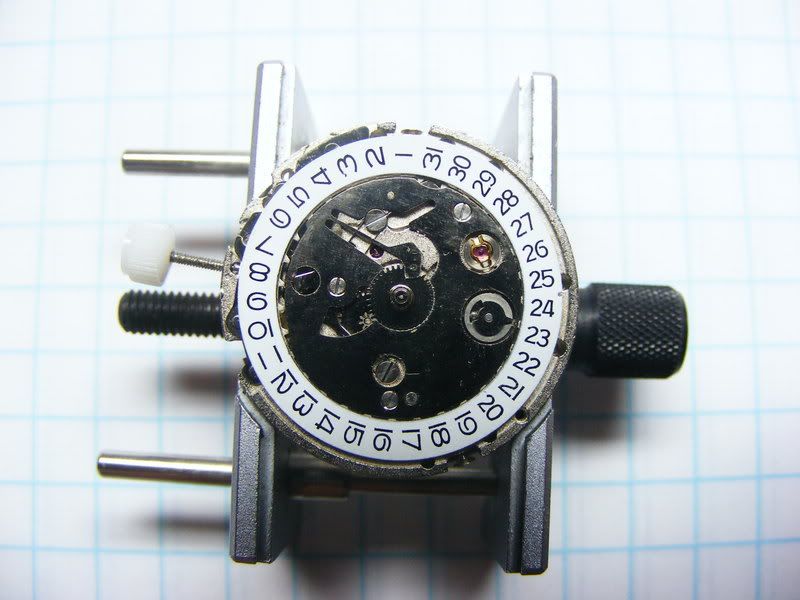 Rotor removed, note how this one, unlike the ST16 does not have a separate auto-wind bridge, this saves about 0.75mm in height.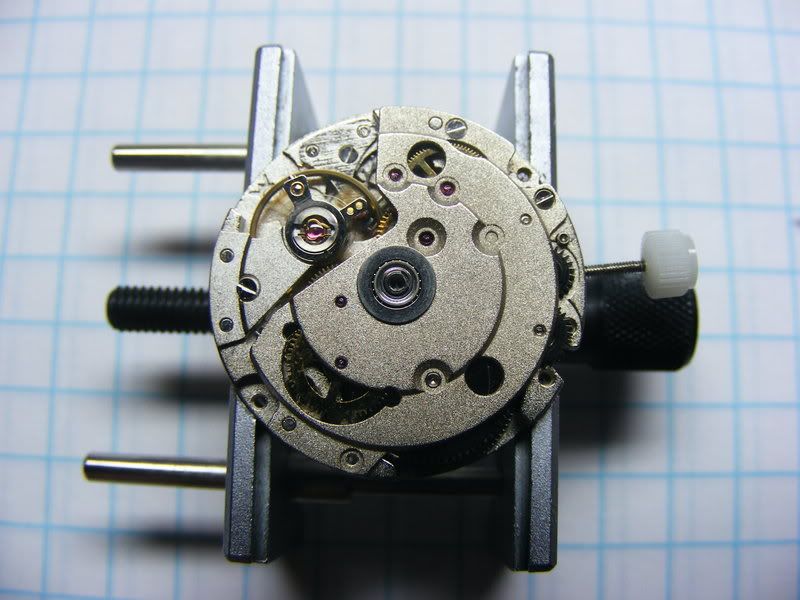 Here with the 3/4 bridge removed, showing the winding gears as they sit, this is a unidirectional winding movement, just like the Miyota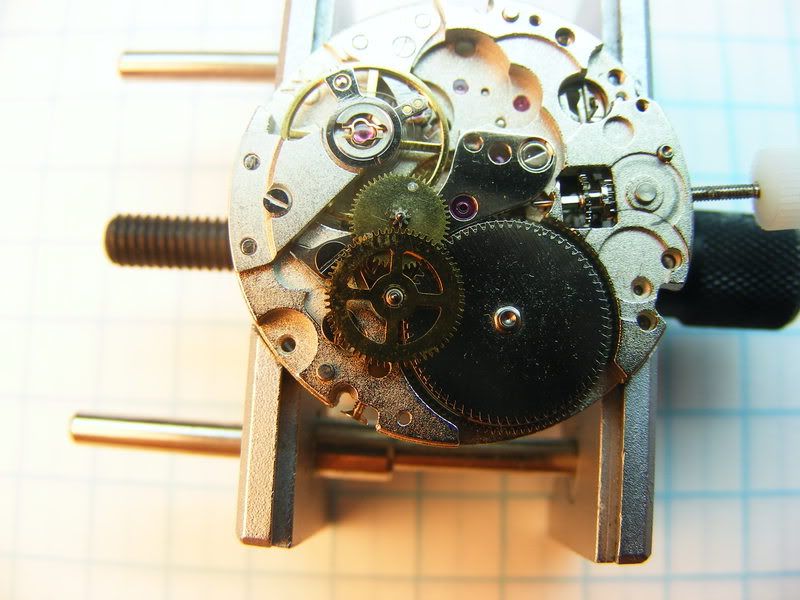 Here is the underside of the 3/4 bridge, note the location of the second hand pinion friction spring.
Here is a view of the one-way reversing wheel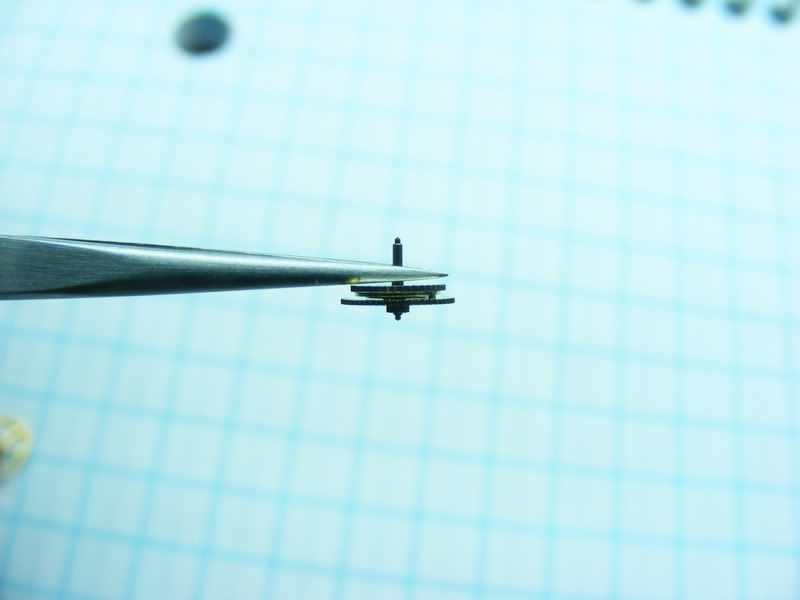 Another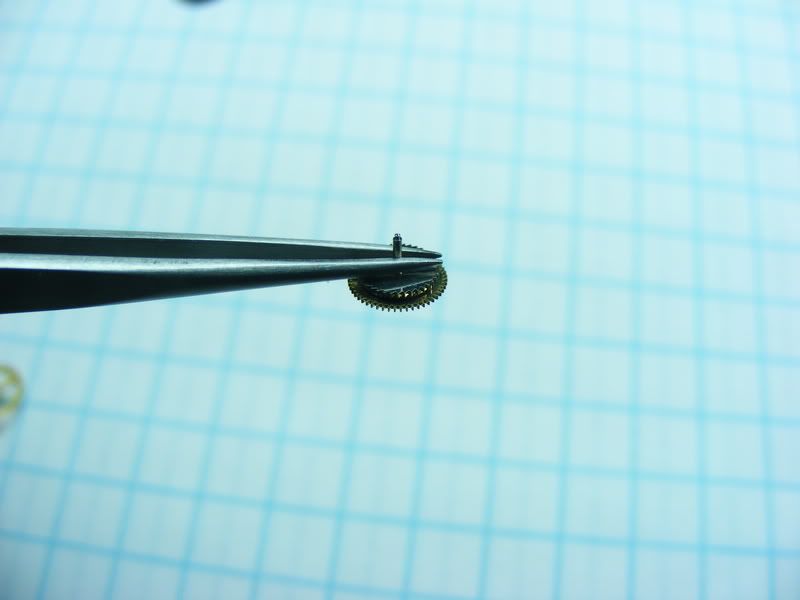 Here is a detail shot of the pallet, note that this movement uses banking pins, rather than the adjustable tabs on the pallet cock. Up at the very top, you can see the finger for the hack lever, just like the ST16 it arrests the third wheel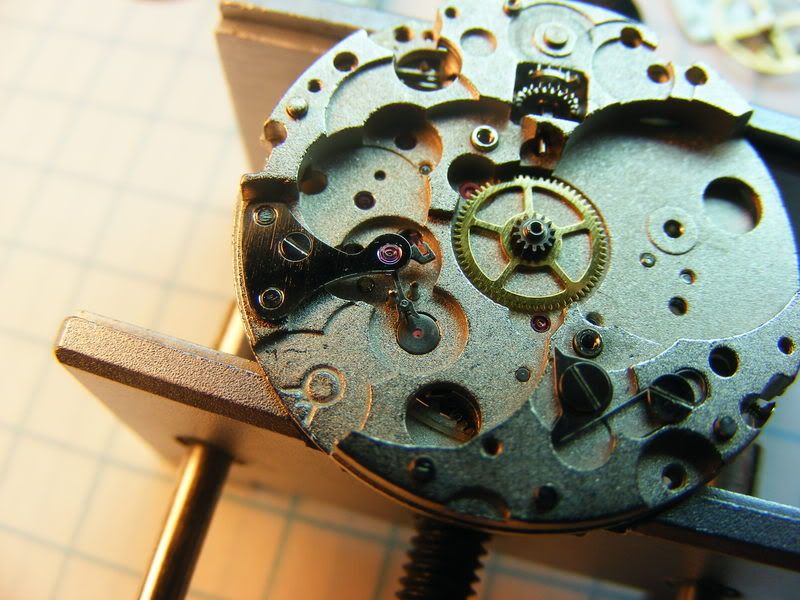 The dial side is the same as the ST16 so I'll save the bandwidth and not post images of its innards again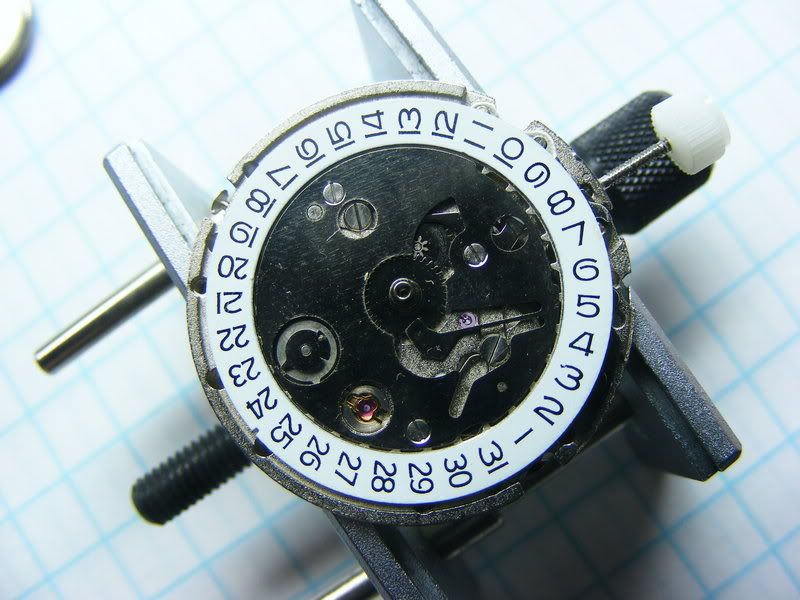 Parts, for comparison to the ST16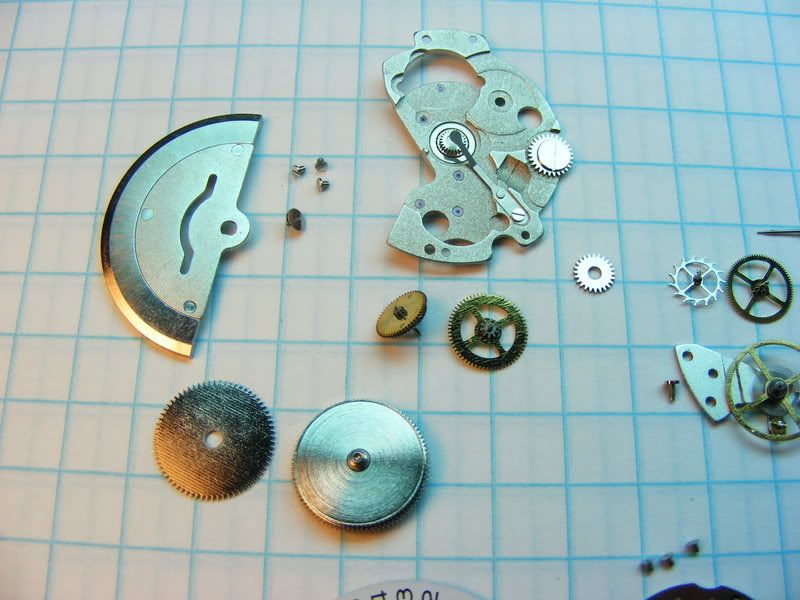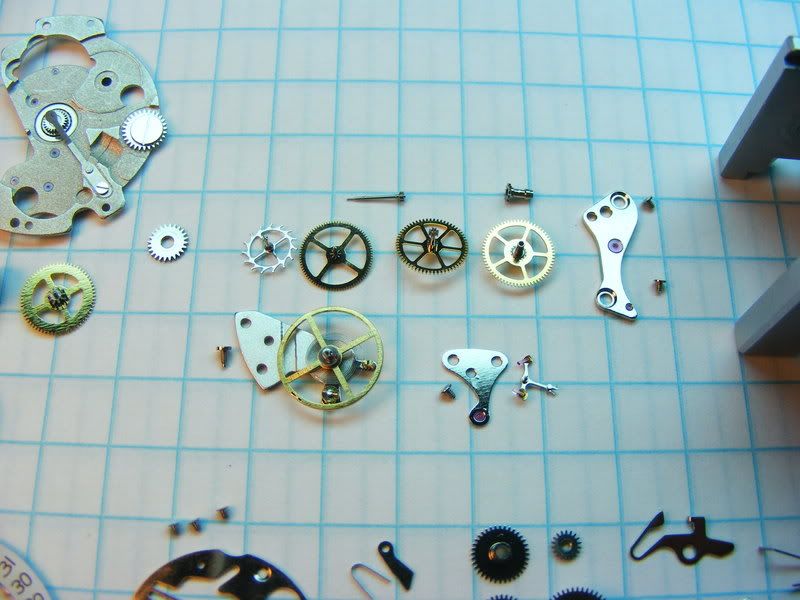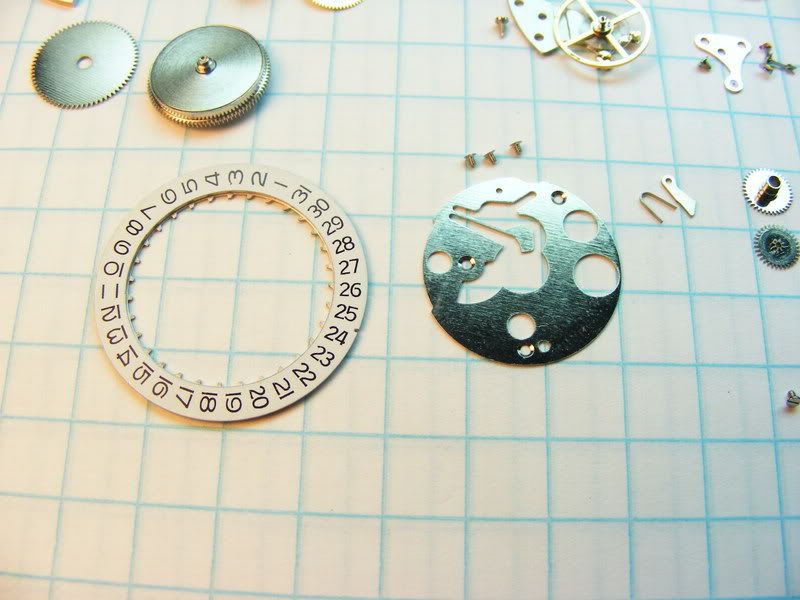 At the far right, the little "U" shaped spring is the hack lever (with integral spring) It is activated by the post on the yoke (below).