Discussion Starter
•
#1
•
Hello,
some ammo style straps with a pinch of my taste, all handmade, hand aged and finished. Straps are sealed with wax balm, also made by me.
These are very durable straps, compliment to any bronze or chunky diver. These are made for big watches.
Leather is genuine calf, hand distressed and made look old. Sewn with polyester threads.
Made in EU, i shipp worldwide with tracking for free.

24mm wide straps
1. 135/85mm, 4mm thick, 1 sewn 1 removable keeper - 40 USD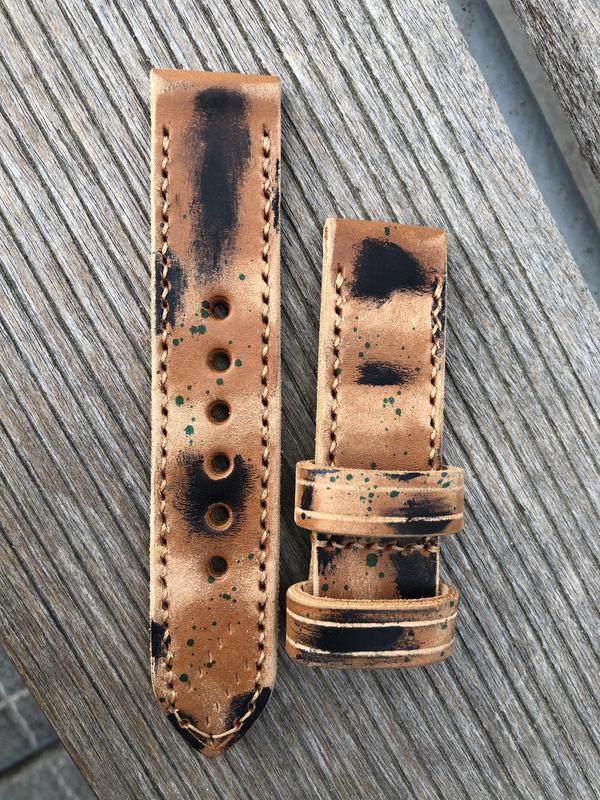 2.130x80mm, 4mm thick, 1 sewn 1 removable keeper - 40 USD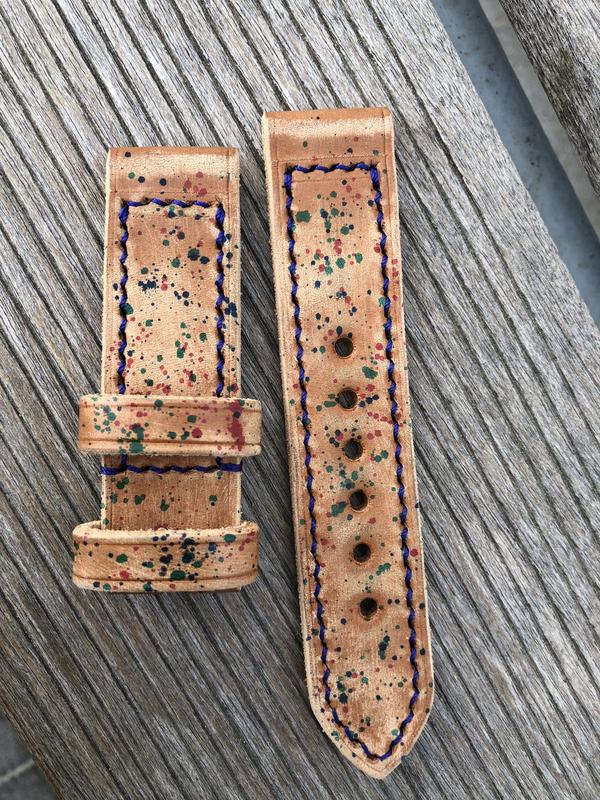 3. 130x80mm, 4mm thick, 1 sewn 1 removable keeper - 40 USD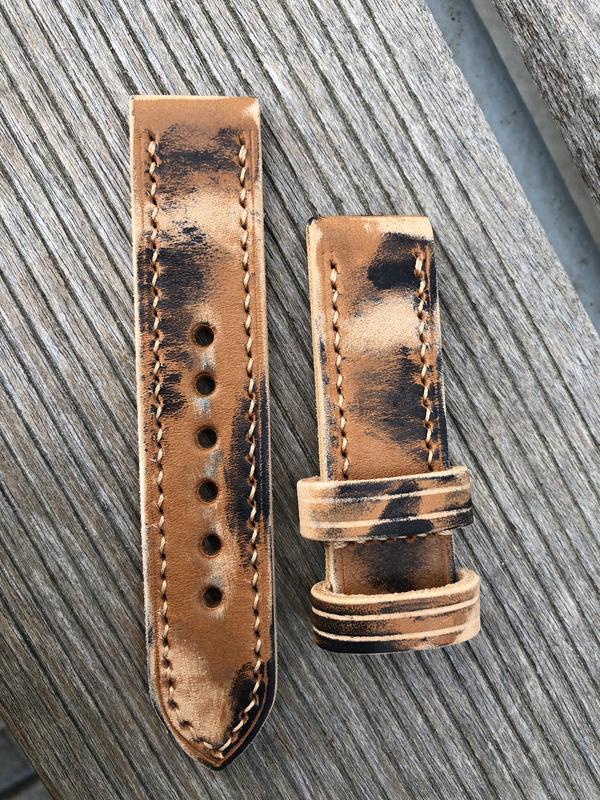 4. 130x80mm, 4mm thick, 1 sewn 1 removable keeper - 40 USD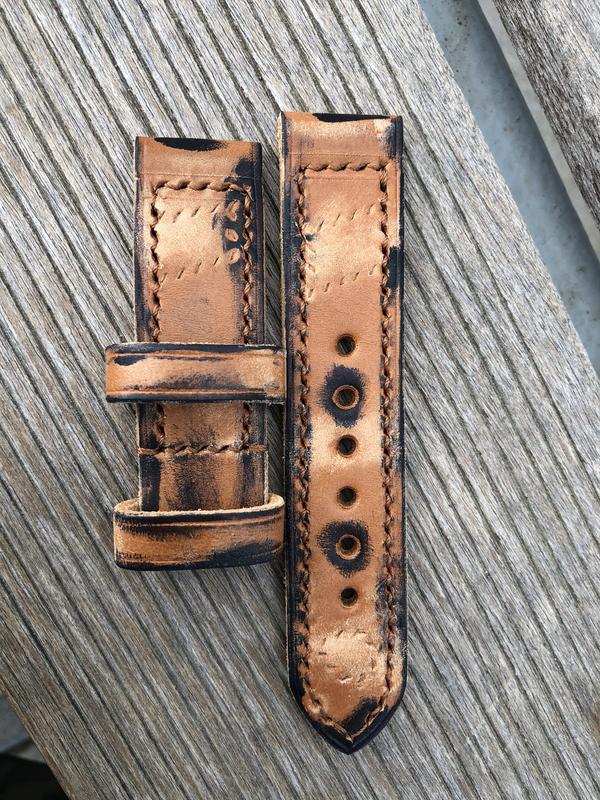 22mm wide straps
1. 130x85mm, 4mm thick, 1 sewn 1 removable keeper - 40 USD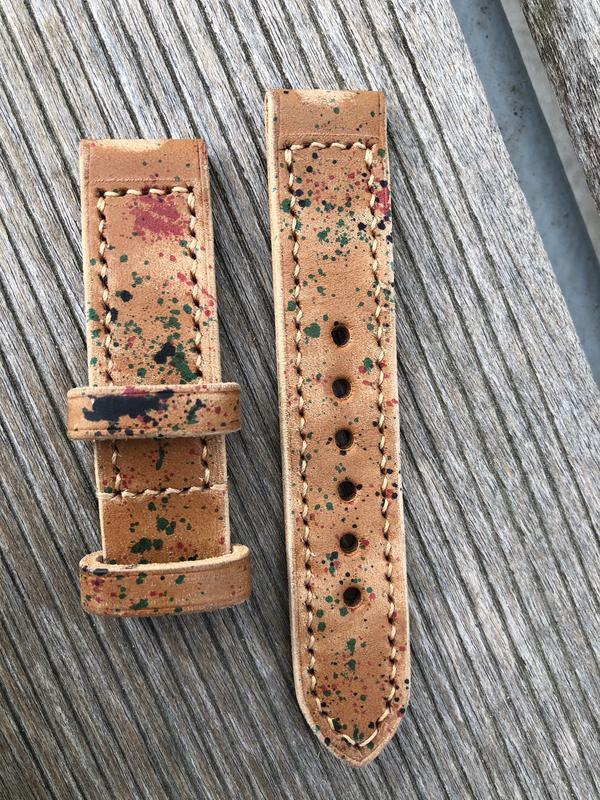 2.130/85mm, 4mm thick, 1 sewn 1 removable keeper - 40 USD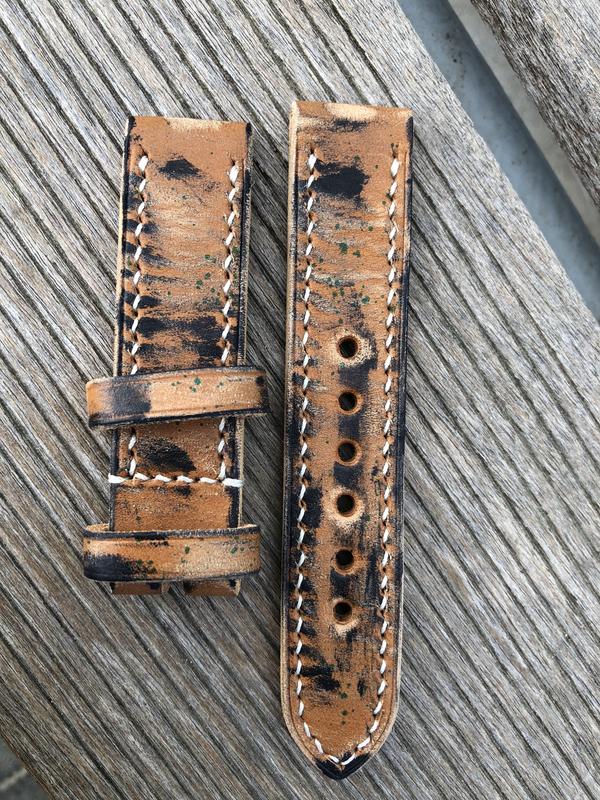 3.130/80mm, 4mm thick, 1 sewn 1 removable keeper - 40 USD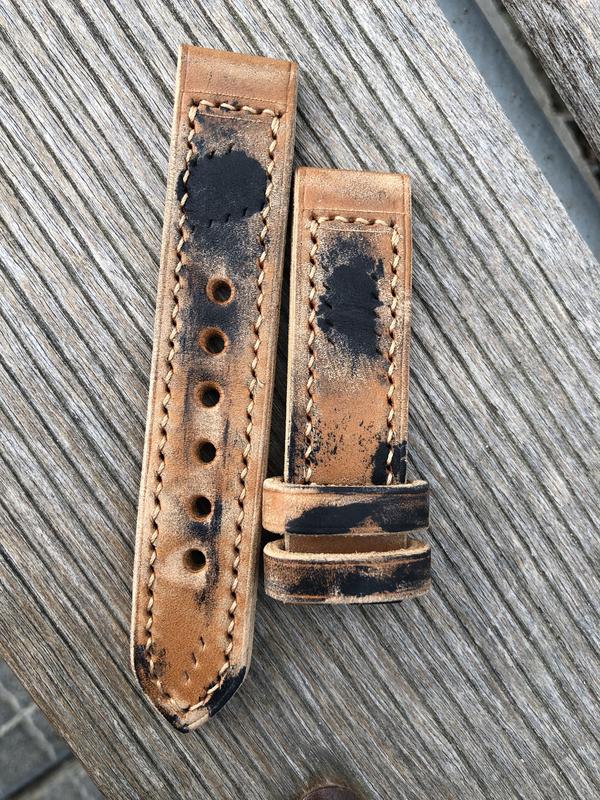 Some soft leather straps, all 24mm :


1. 135/90mm, 4mm thick, 1 sewn 1 removable keeper 4mm - 30 USD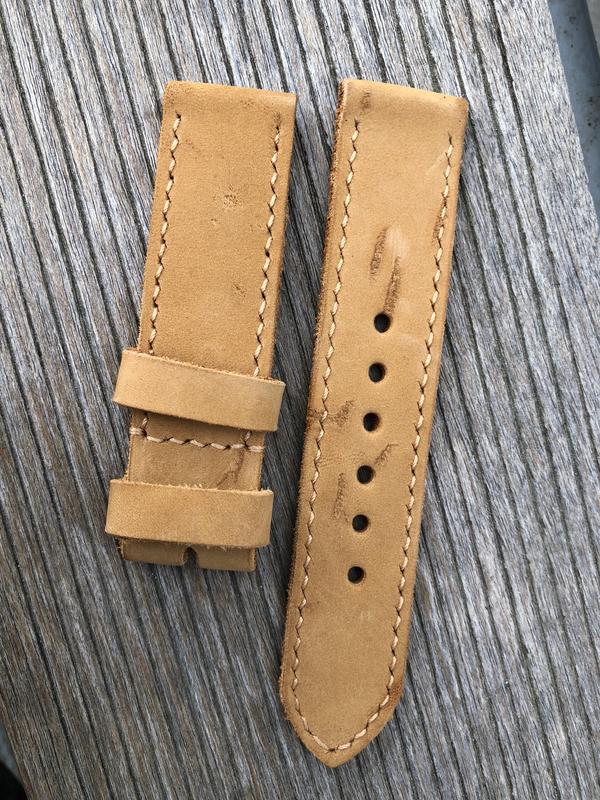 2. 135/85mm, 4mm thick, 1 sewn 1 removable keeper - 35 USD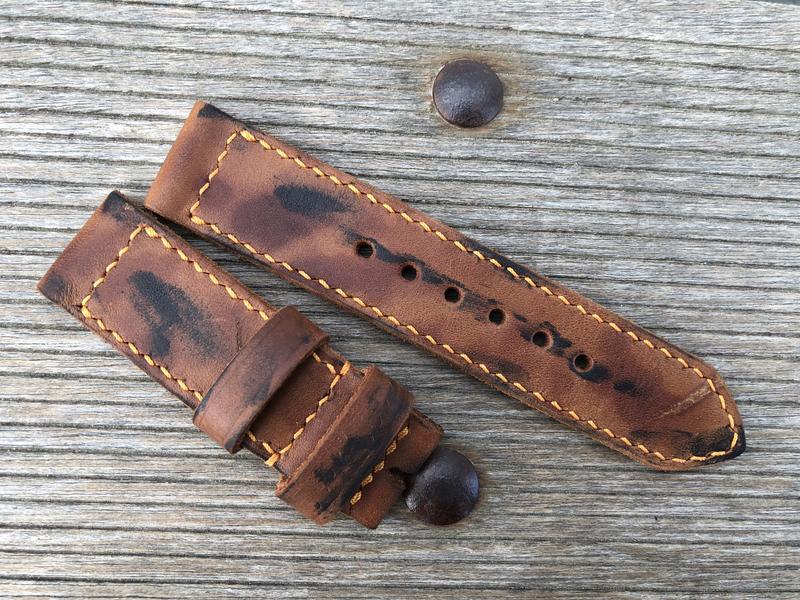 3 130/80mm, 3mm thick, 1 sewn 1 removable keeper - 25 USD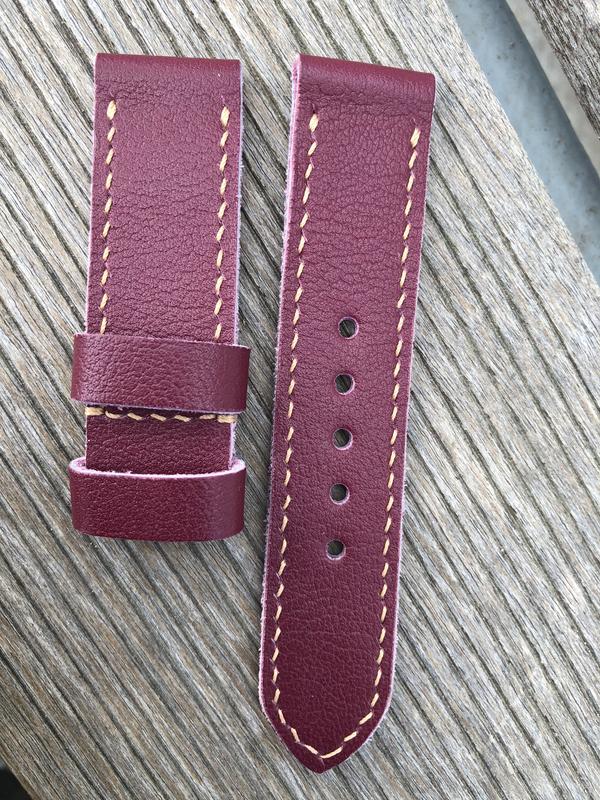 4. 125/85mm, 4mm thick, 1 sewn 1 removable keeper - 25 USD