Discussion Starter
•
#1
•
I have this sick liking to odd watch movements. I have this one on the way. I have spend a few hours looking for this shape to figure out who made it. The name Bouchet Brothers London does not come up with anything. But through hunting I did come up with Huguenin Vuillemin. I don't know if this is yet another retailer or the actual maker being that Huguenin Vuillemin is associated with a few different styles of movement. I have seen 2 rather exotic shapes like this one and a Lepine IV bar movement with a pivoted detent.
So is this a Huguenin Vuillemin being retailed as a Bouchet Brother London or some creature from a different maker all together? Does anyone recognize the shape?
The first group of pictures are of the movement I have being sent to me.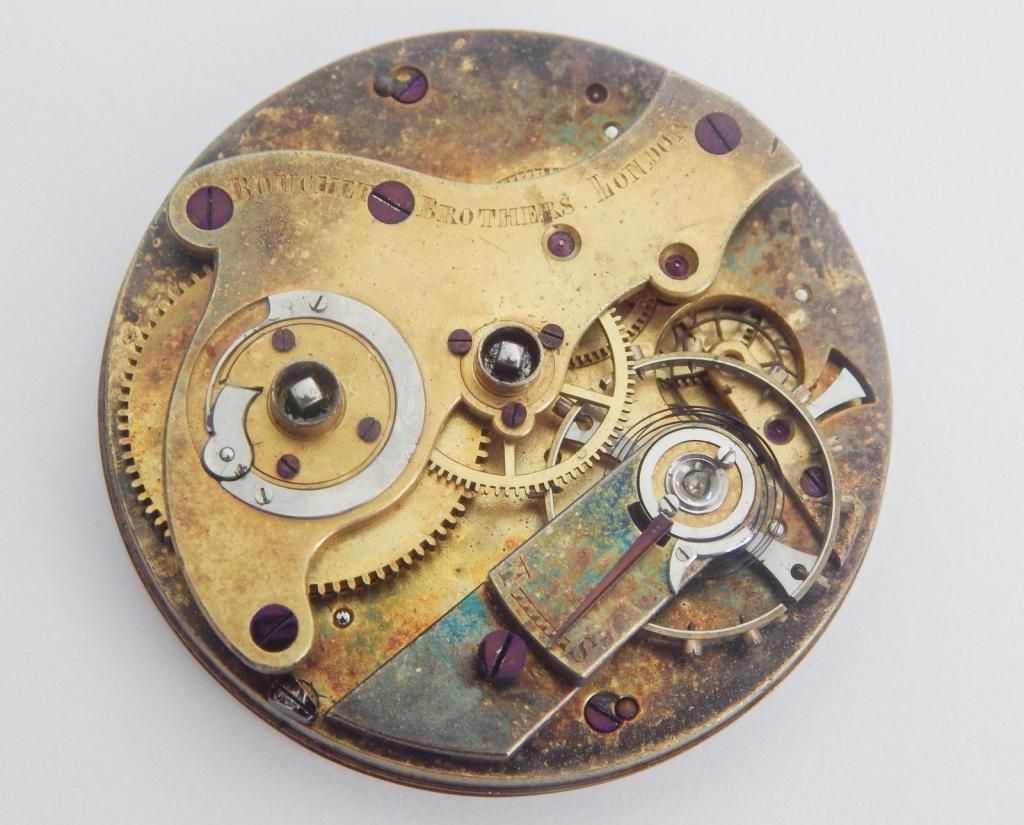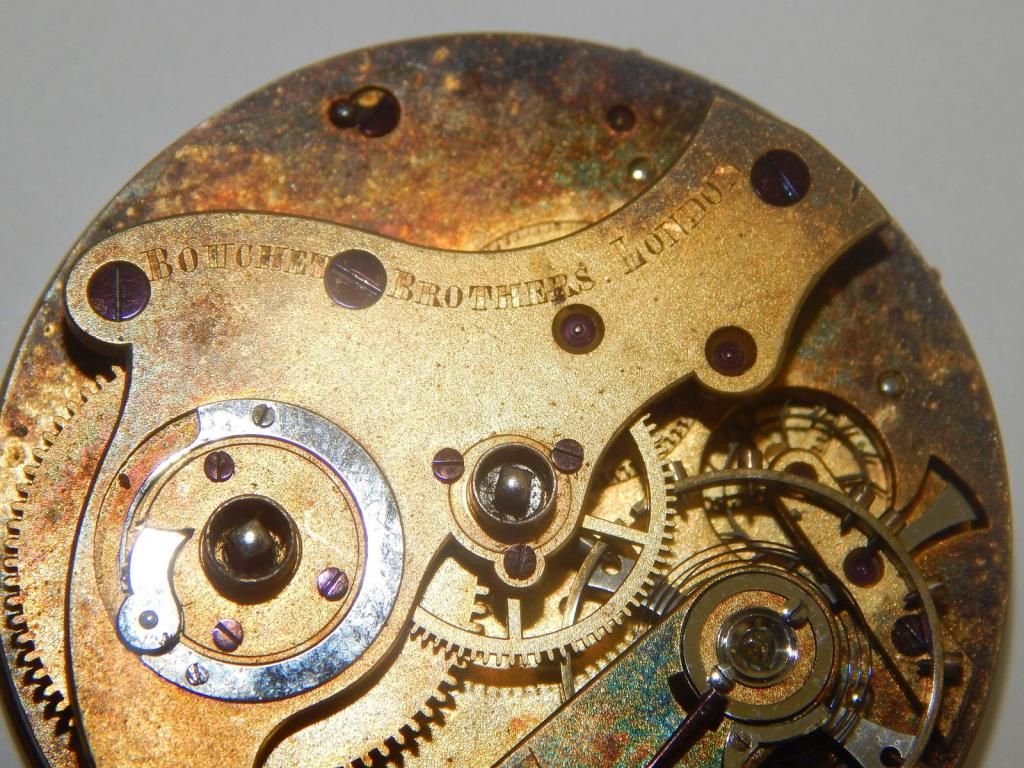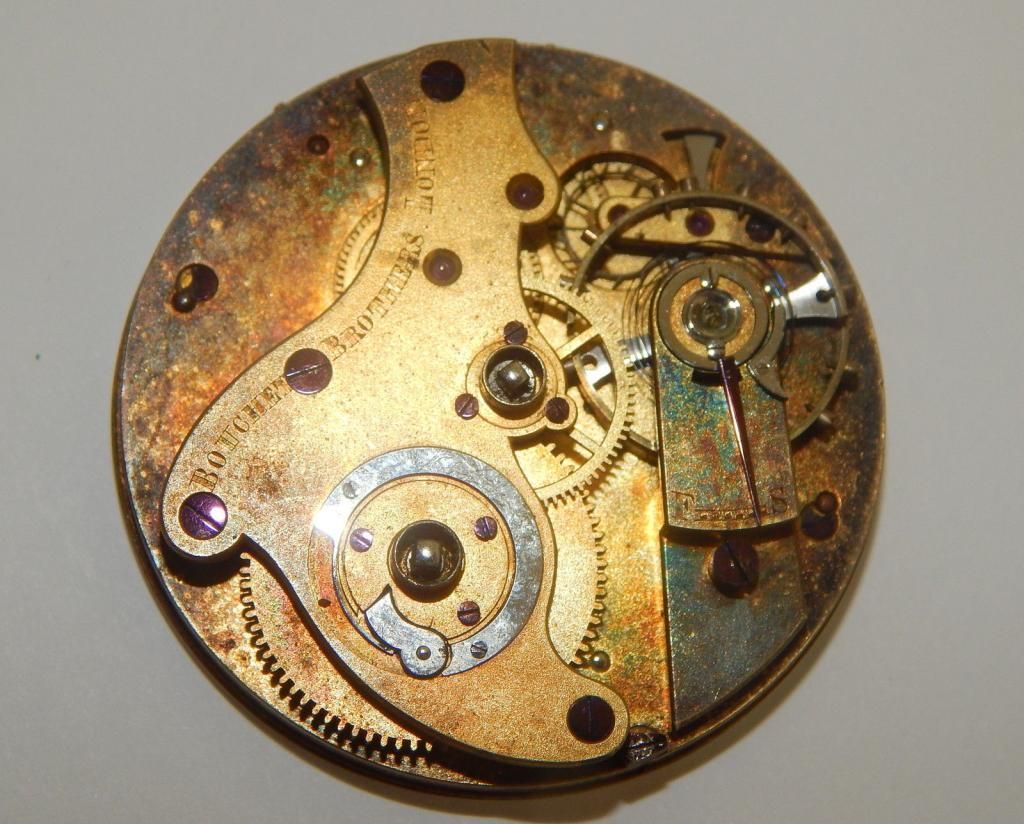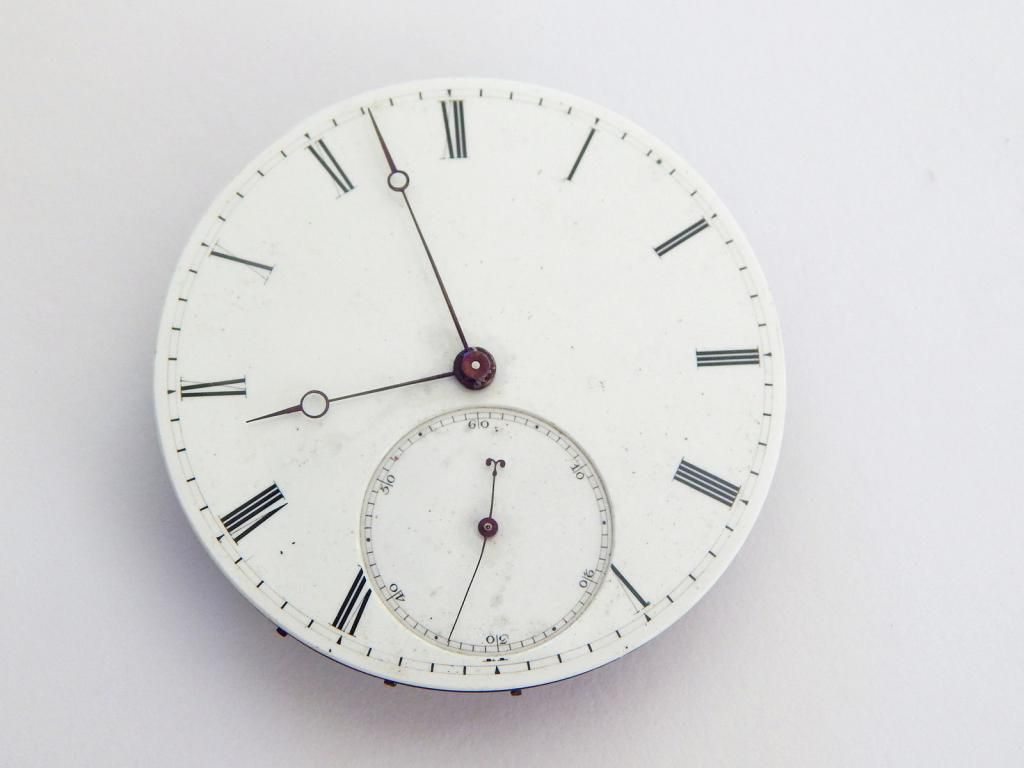 This is the Huguenin Vuillemin one that I found on a completed auction.
Overall I do not know the running condition as the seller did not have a key and knew nothing about it. I can be certain that it had a gold case being that it is gone! Stupid scrappers. Anyway....
I find the mounting for the hairspring and the fact that the regulator adjusts the length through a hole in the balance cock interesting. The diamond end stone is a nice feature. The oddest thing to me though is the 4th wheel of the train looks to be on the dial side of the watch. It engages the escapement wheel pinion from under the wheel through the plate.