Discussion Starter
·
#1
·
We've been busy, busy, busy! And I HATE painting, especially ceilings! We replaced all the overhead lights and put the first coat of paint on the ceiling tiles. It's a 10' ceiling, we decided to be bold and painted it black. It looks awesome! Once we finish the second coat we can put up the trim along the top of the walls at the ceiling line. The ice cream shop is primed and ready for paint as well. We are now repairing the hardwood floor, last step will be to sand it and refinish it. All the rough-cut pine boards are up on the walls. All the drywall is done. The cash register counters are built. The alarm system is almost installed. We are going with green tile for the tackle shop, watch and clock repair area, and ice cream shop floors. The tiles should be in in a couple of days. The sub-floor is done and ready for the tile. The tackle shop and ice cream shop will be painted a lighter green to complement the tile.
Here are some of the tools we've been using. And yes, I still have all my fingers!
A saw: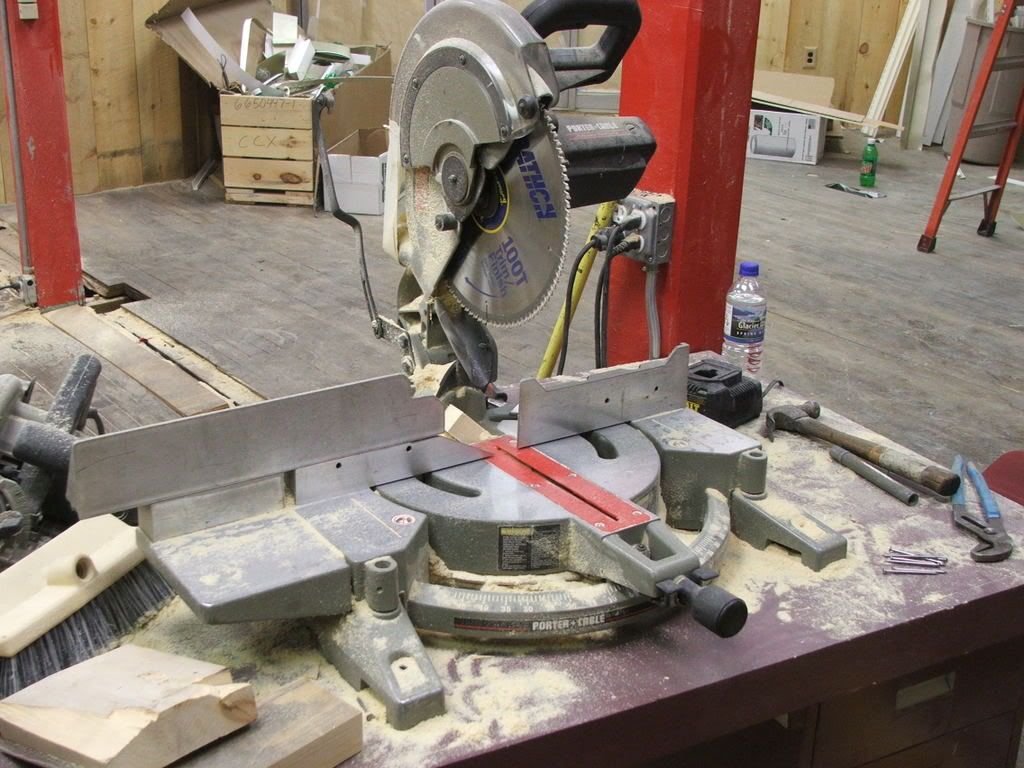 Another saw: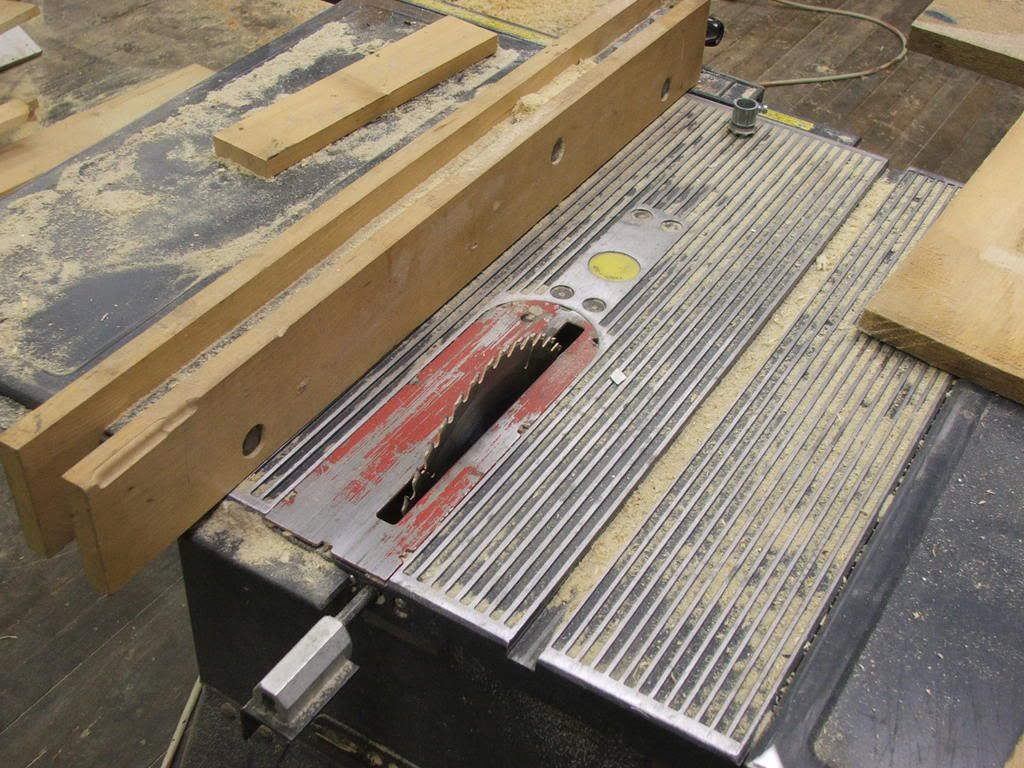 Another
saw: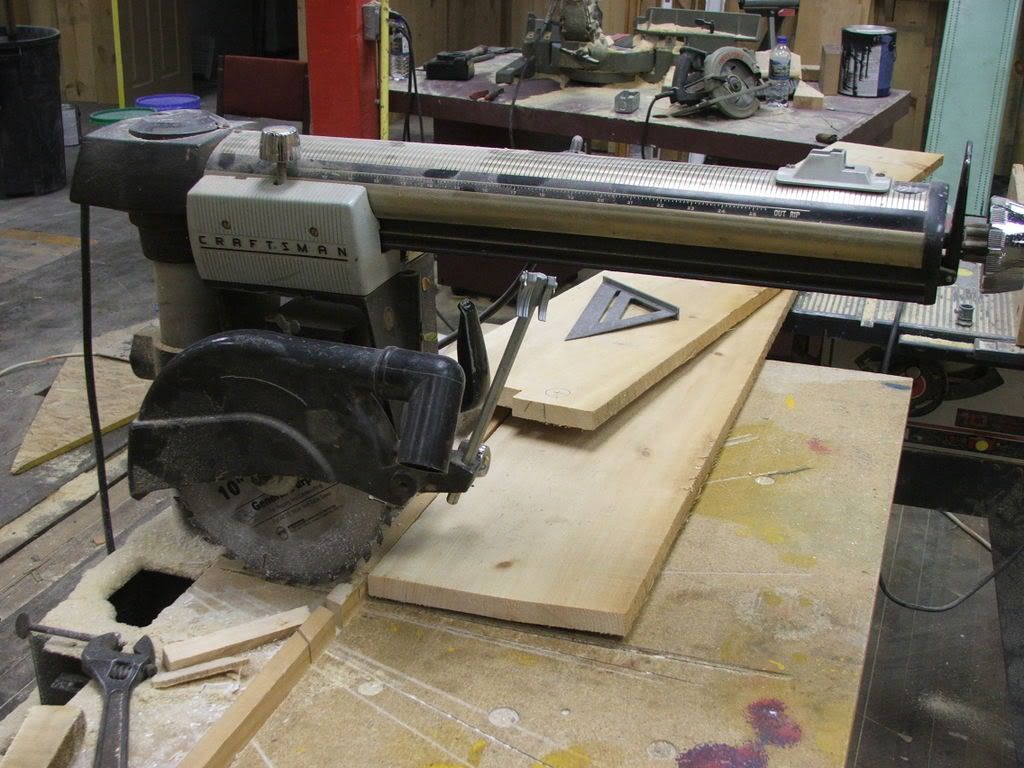 Starting to sense a theme here.....!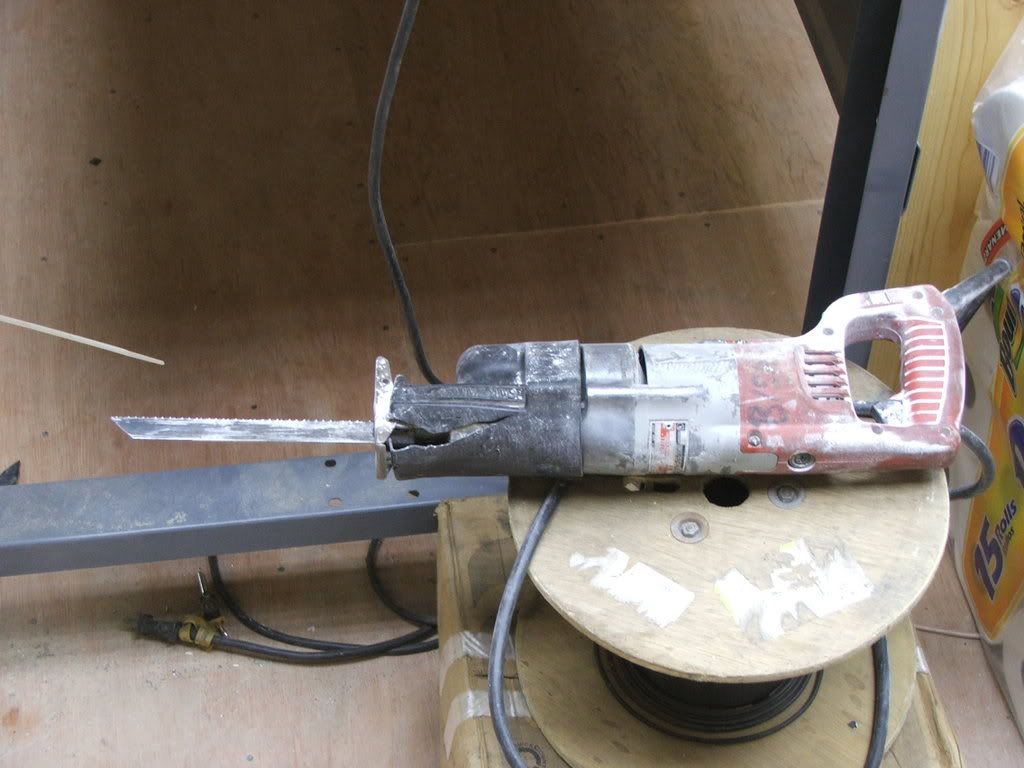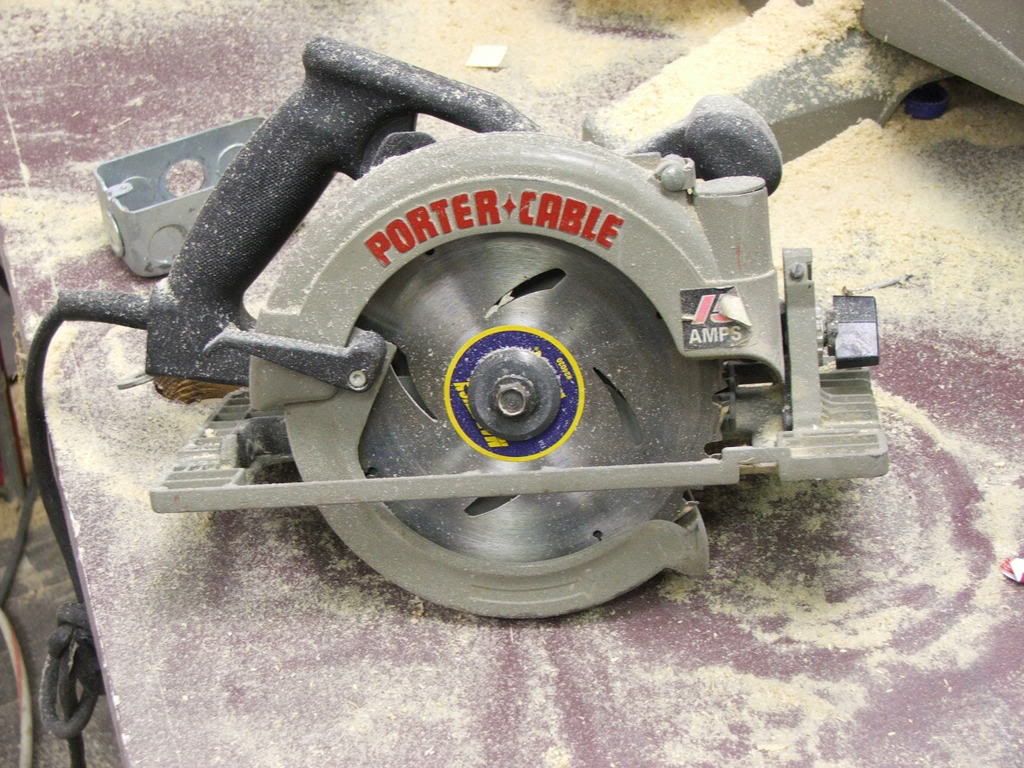 Technically not a saw but a planer, to smoothe rough-cut wood: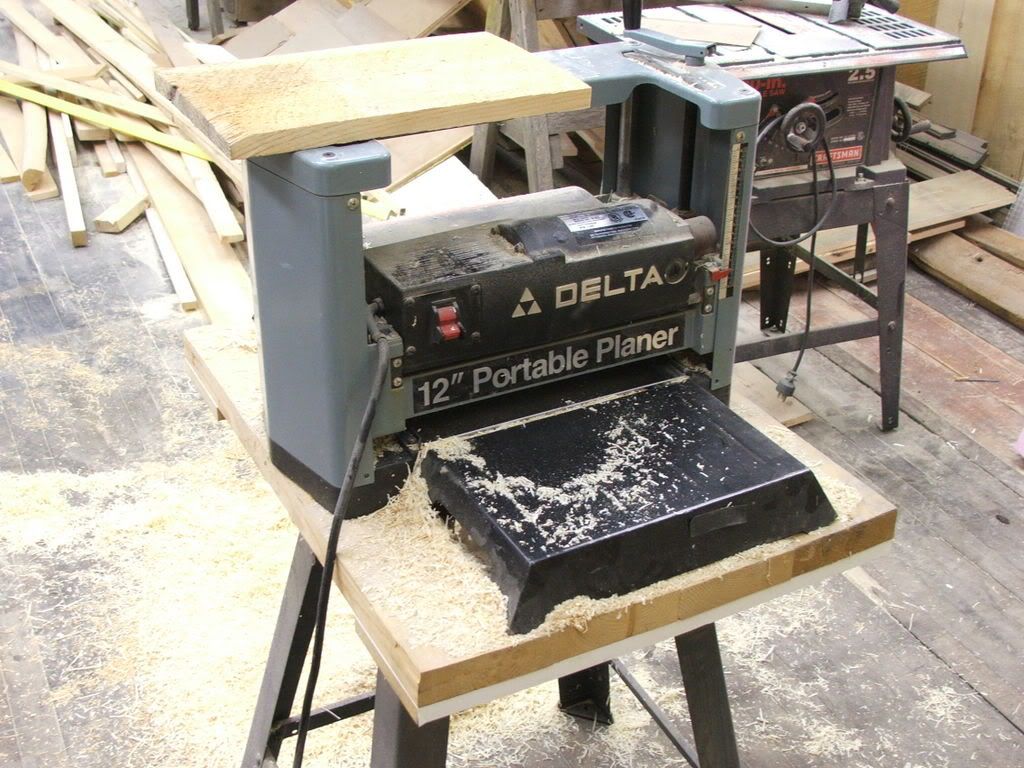 Hand-held sander: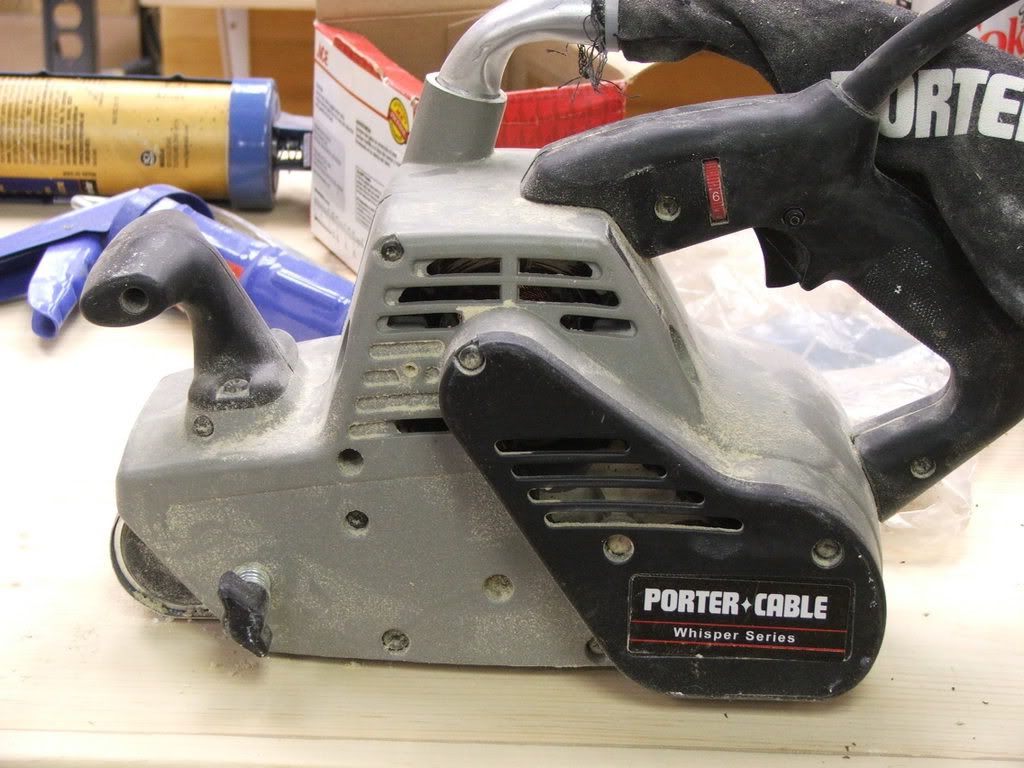 Nail gun: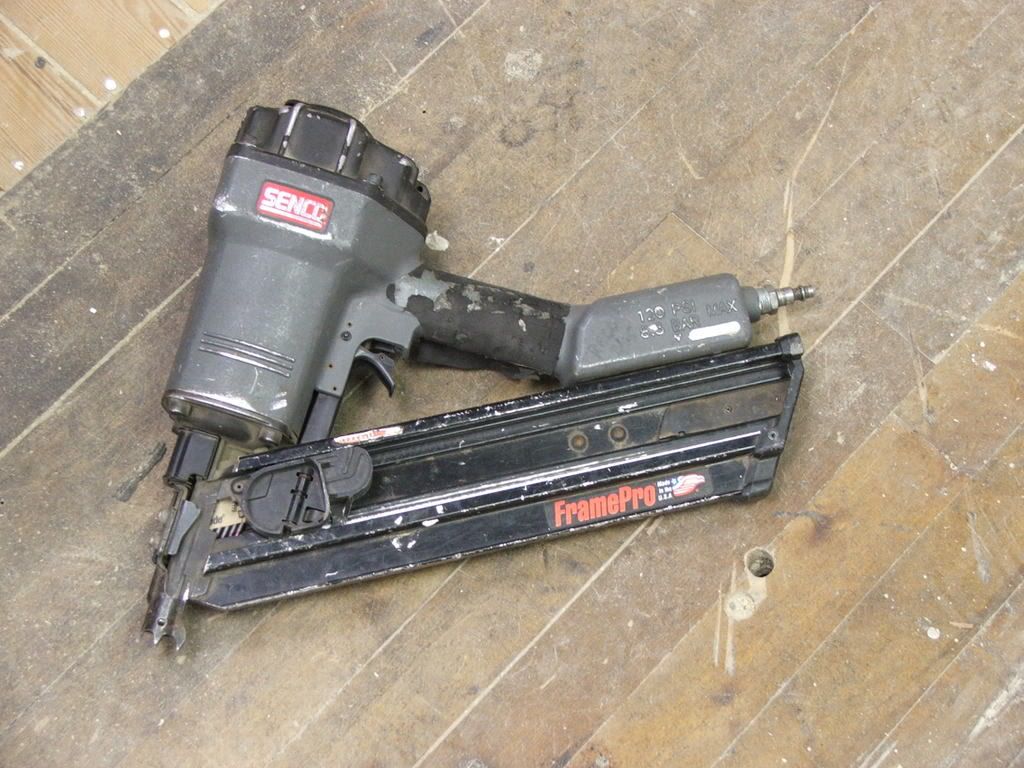 I used this a LOT: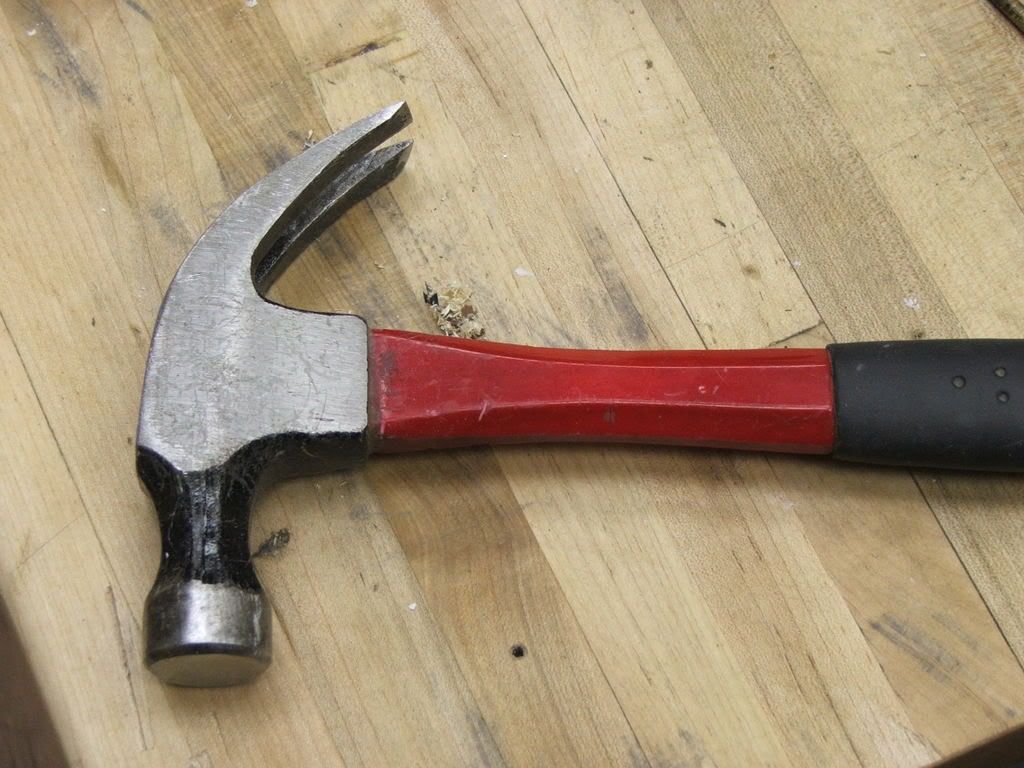 Gotta have air!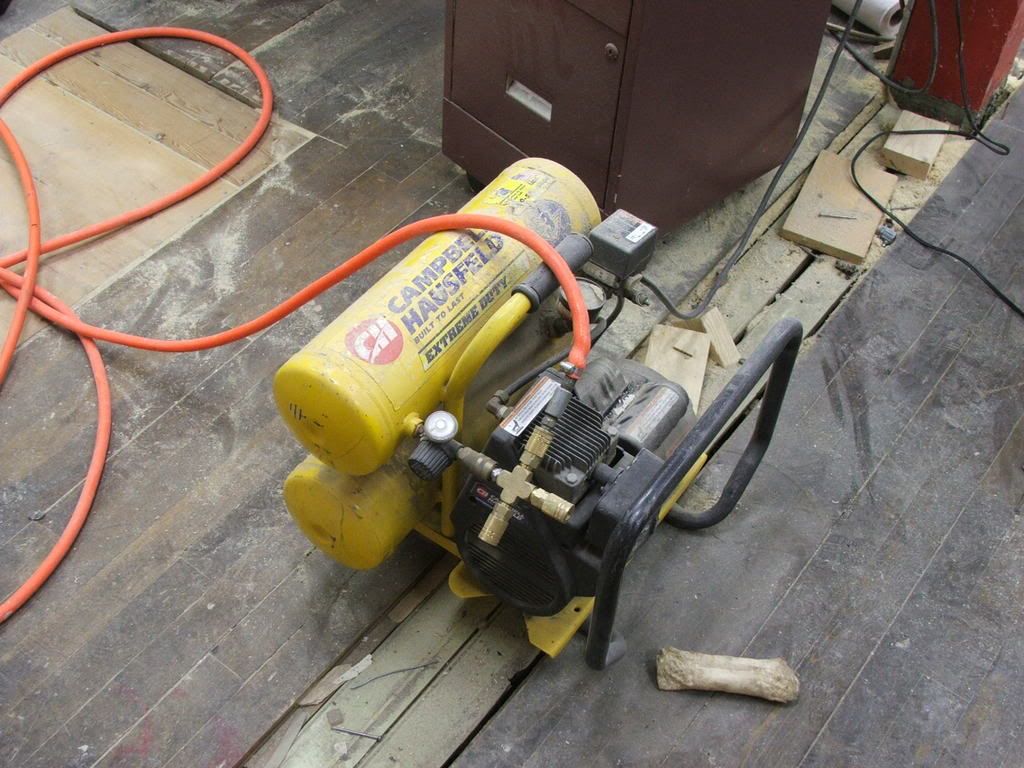 The front counter: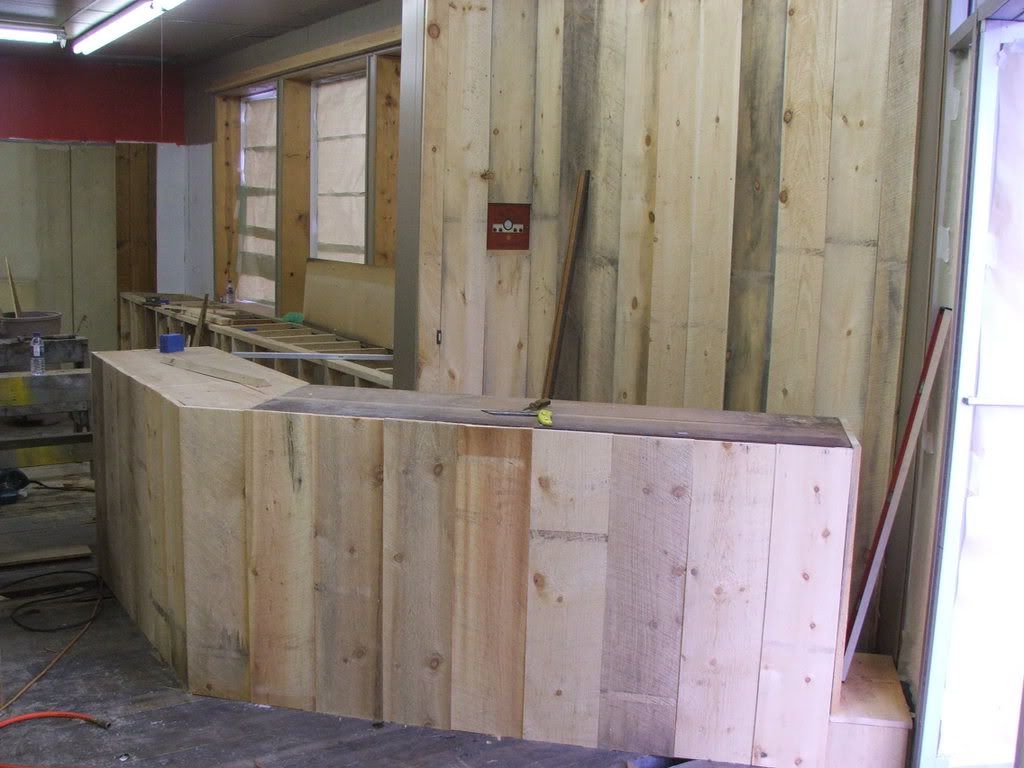 The tackle shop counter: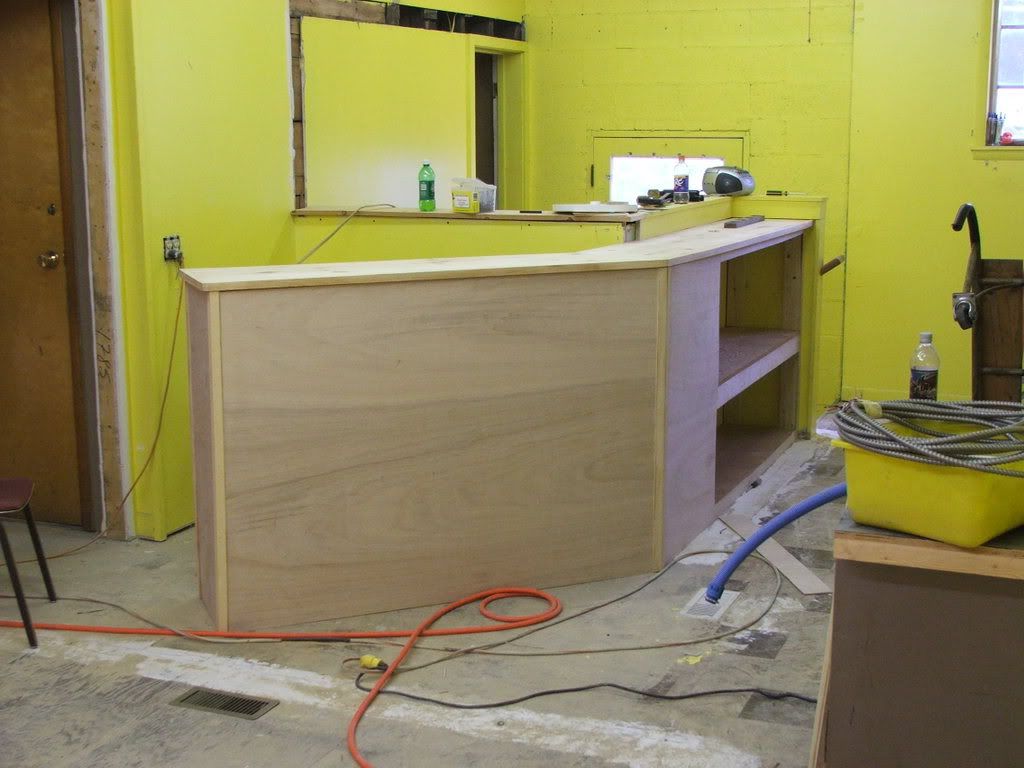 The watch and clock shop counter: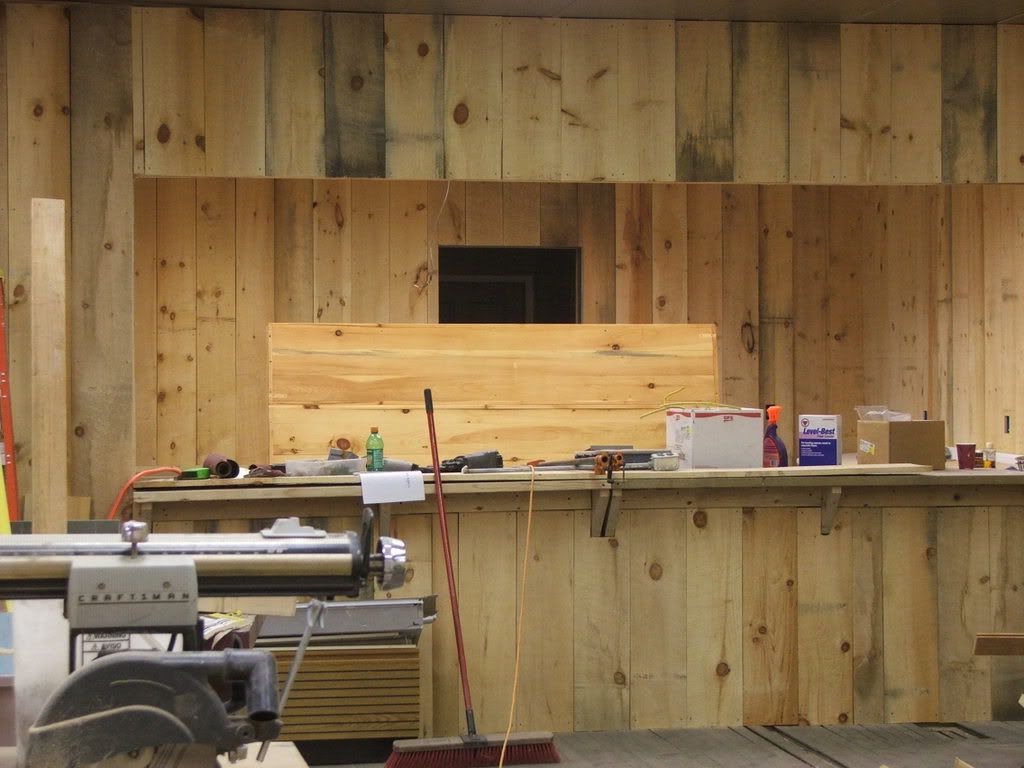 Black ceiling!
Some rough-cut trimmage:
That's a lot of sawdust!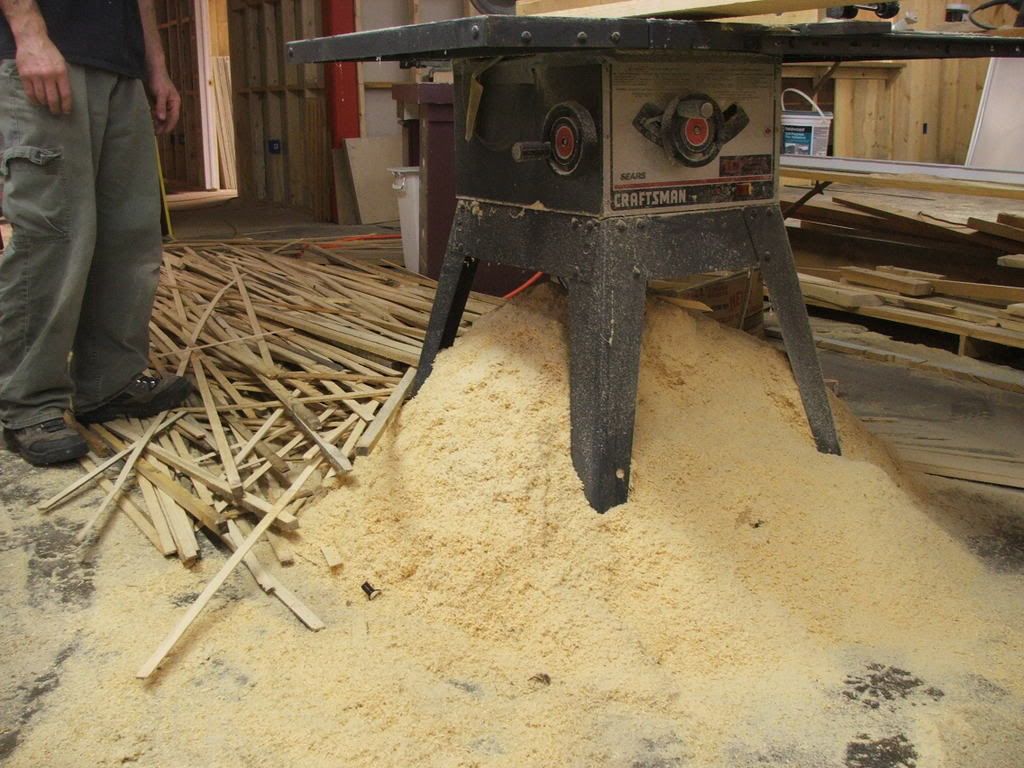 The walk-up ice cream counter: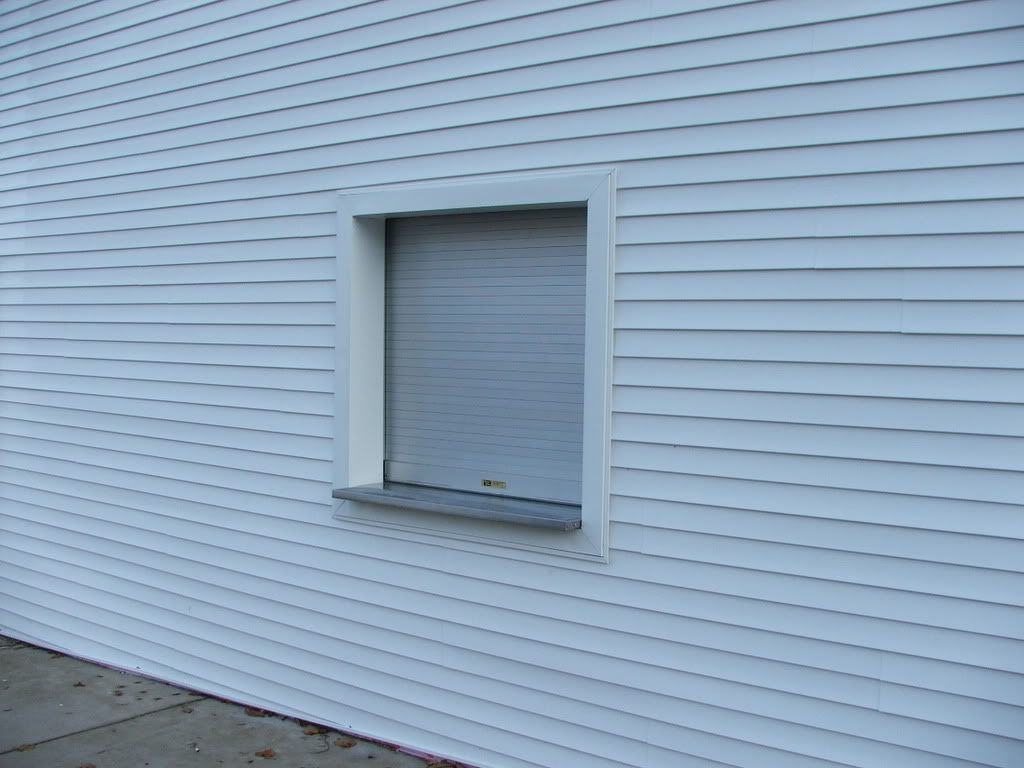 I'll post a couple of outside shots later. The siding is all done.
Paul