HiYa!
Yesterday I have invented a way to read 2-nd time zone using bezel on my non GPS Breitling. Well, don't laugh! Most probably you knew that long ago, but for me that was pure enlightment!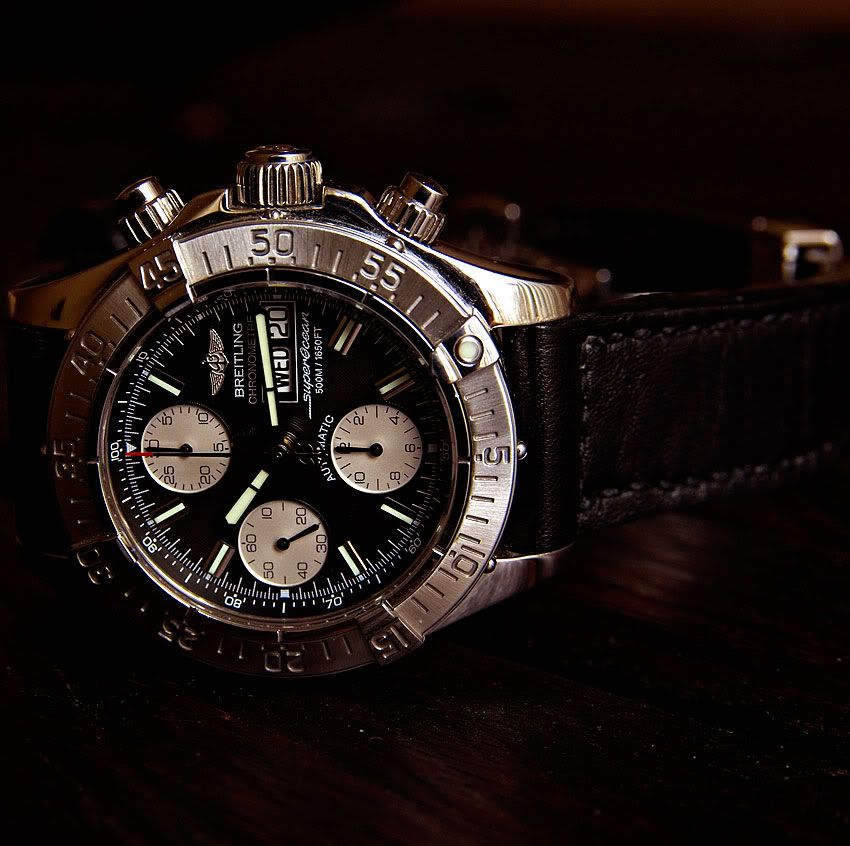 Well, for those who are still in darkness of ignorance ;-) - just put the "0" mark on bezel against this or that hour mark on the dial of your watch, according to time difference with second region. So, if the time (on the picture) is 10:10 p.m. I know that in Ukraine is 5:10 a.m. Simple!
Well, I know how to use non compass watch to find N,S,W or E. Using 12 hour mark and hour hand position. That was in Breitling manual.
But do you know any more tips that could be useful or at least fun. Exept time reading of course :-d