Discussion Starter
·
#1
·
I hang out primarily on Omega forums and a common question is whether the Omega deployant will work with straps other than the Omegas. Omega straps can get expensive and are specifically proportioned for use with the Omega deployant.
Early Omega deployants utilized two posts requiring special spacing for the holes in the strap. The current push-button model has only one post eliminating that issue but thickness, width, and length of the strap may make the fit difficult.
Recently someone on another forum mentioned that he found that certain Hirsch straps would work, particularly those in the Leonardo line. Being a fan of these curved-end straps, I first tried the Medici on one of my Speedie Pros:
The comfort and fit was better than I expected so I removed the keepers and put a little black paint on the buckle springbar:
Then I performed a similar install with my "electric blue" SMP and blue Hirsch Mobile: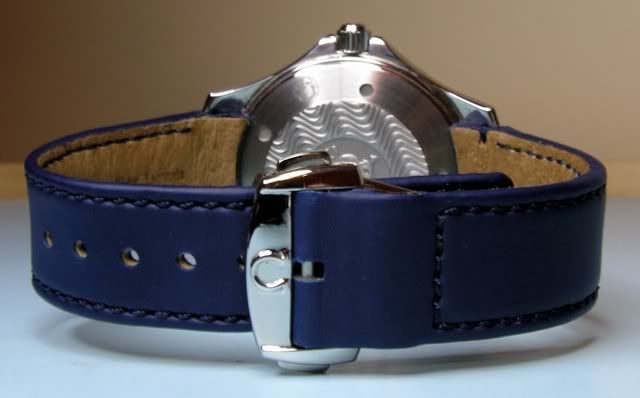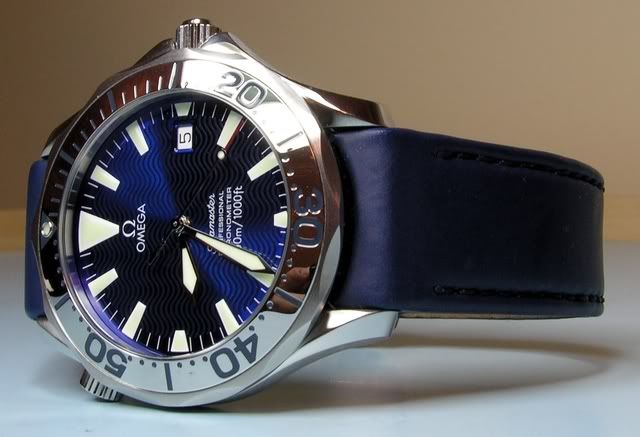 (No matching blue paint for the springbar however.)
Considering that the Medici and Mobile straps run around $50 while the Omegas can run several hundred, I am quite pleased with the resuts.
So pleased in fact that I have a honey brown Leonardo Genius on order - alligator with white stitching - that should work nicely with several of my Omegas.
Fr. John+