Hi Everyone!
New member here, just looking for some information (and possibly a rough valuation) of my 1960's Omega.
The watch case is gold, with a gold bracelet also, it has numbers on 12, 6, and 9. it also has a date display on 3. it is in overall good condition and is still boxed.
Unfortunately it has suffered some damage to the strap over its long life, this is shown in the photos. The damage was done in 1985 to my knowledge (I only know this due to a repair quote dated 9/5/85 which I found enclosed in the box.)
The only other information I know is that it was purchased from 'Parsons the Jewellers' 7 Penn St, Bristol. (This is shown by a sticker within the box.)
It does need a bit of a polish up and a clean, but it hasn't even been worn for almost 30 years. Still keeps time well and runs smoothly, well looked after watch just needs some tlc!
I know very little about this watch as I inherited it from my grandfather a few years ago and i would love to know more about it!
Here's some photos: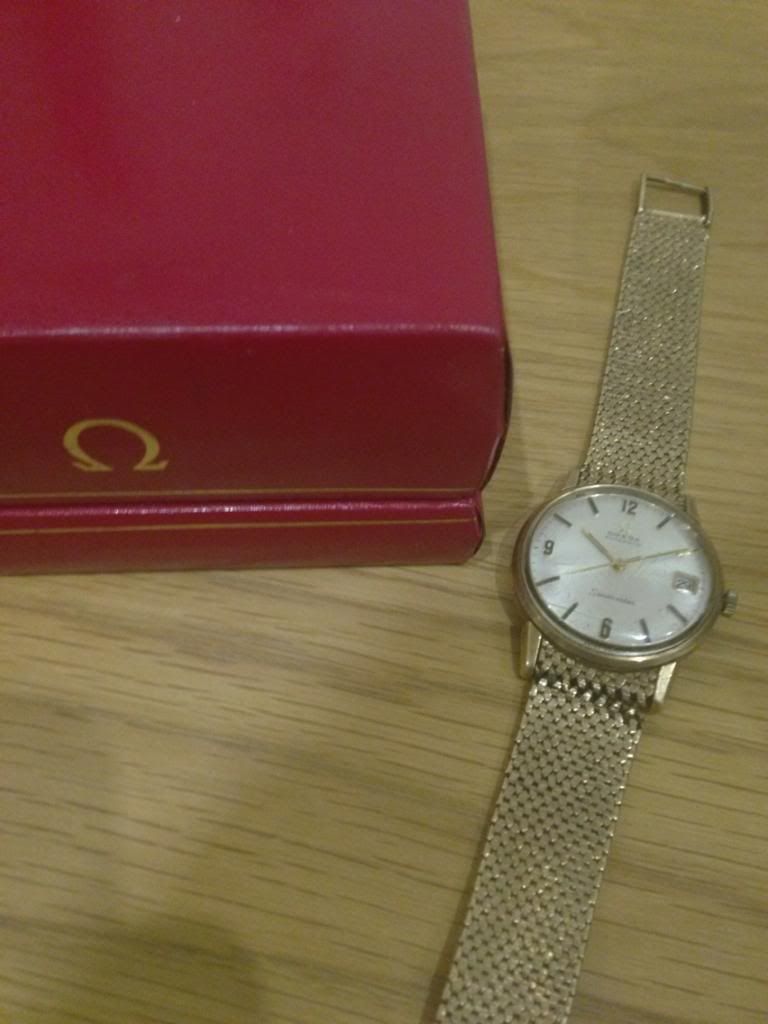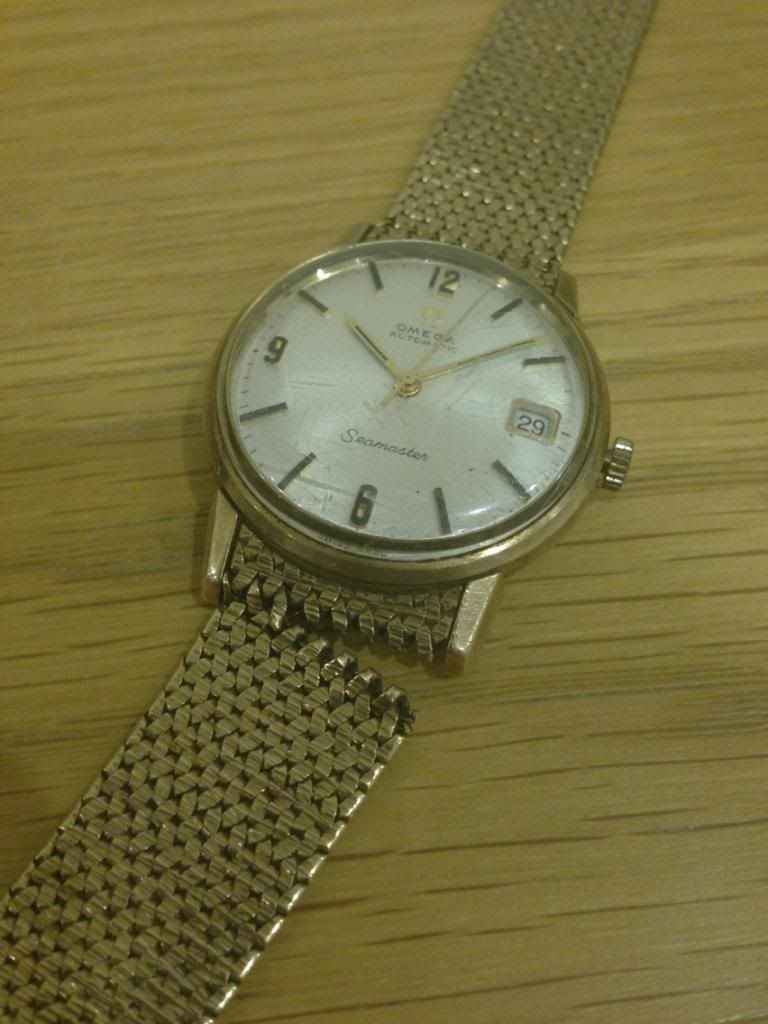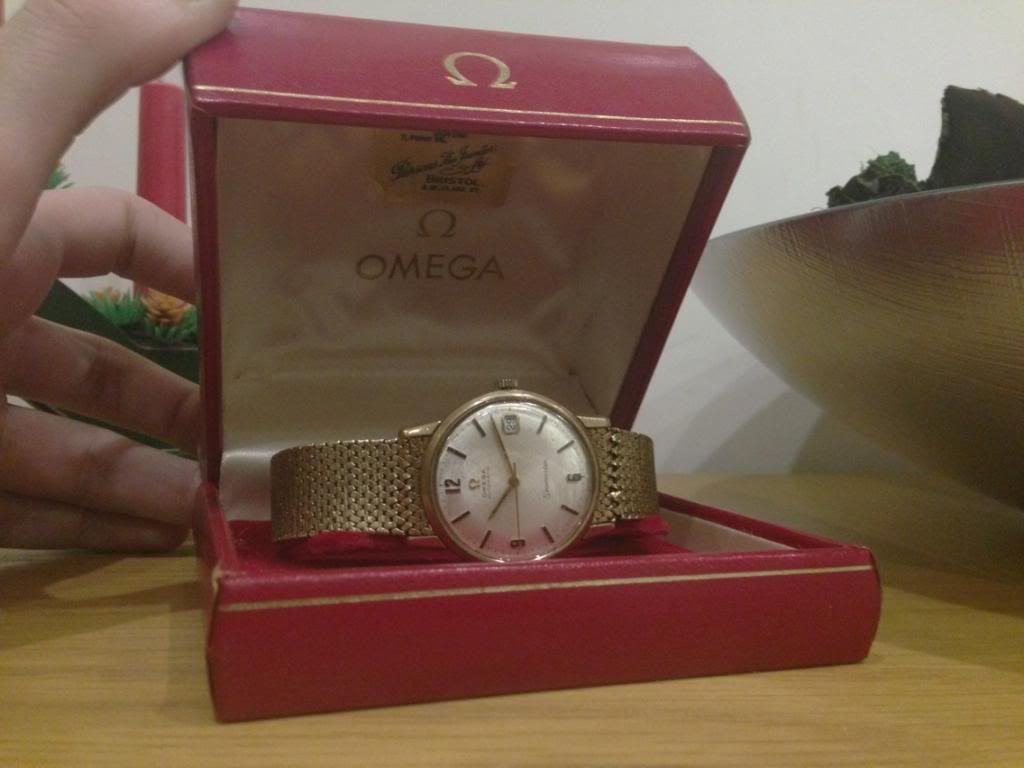 If anybody should want to contact me,
[email protected]
would be best.
Thanks for looking!