A) I usually don't 'start' feature threads and
B) when I do start threads they are usually super long and detailed tirades or convoluted yarns. But in celebration of my acquisition of the '61 Zodiac GMT and the fact the watch I have had the longest, has been in the family since new and pretty well sought after now-after years and years of obscurity and considered the low-man on the rolex totem pole:
"63 GMT:
"61 Zodiac (probably put out by Zodiac after the Pan-Am commissioned GMT to get some of the 'jet-age' market):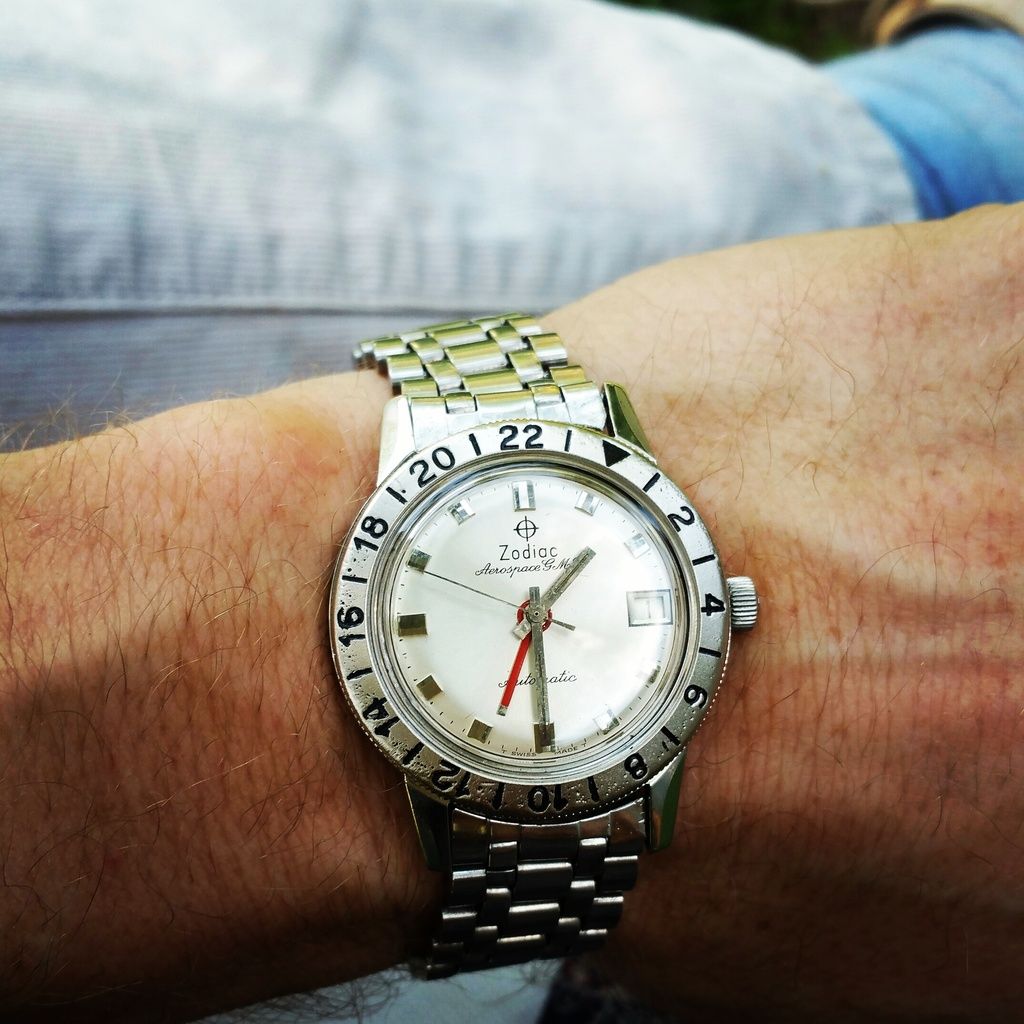 I only have the 2 GMT's and I also have a 'world-timer' which is only really a bezel gimmick and not a complication. I imagine that some collectors out there focus on GMT complications but if they do-I haven't seen much from them here on WUS. I would like to see some examples other then the 'usual' suspects.