Discussion Starter
·
#1
·
My great-grandfather was big into watch collecting and repair. After retiring he got into it heavily and pretty much had a full watchmaker's shop in his garage. He passed away in 1981 and no one in the family knew anything about, or had any interest in, watches. So his watch-workshop was pretty much just packed up.
I have recently started going through one of his work benches and found a couple of watches that caught my eye. Neither are running, and having found them in his work bench, I assume he was working on them or had intended to. My question is, are these worth having repaired/restored? And, how do I go about getting his done? Just drop them off at a jewelry store/watchmaker?
The watches:
A box with a partially disassembled Heuer Autavia with a case reference of 2446. The container was marked Valjoux #72.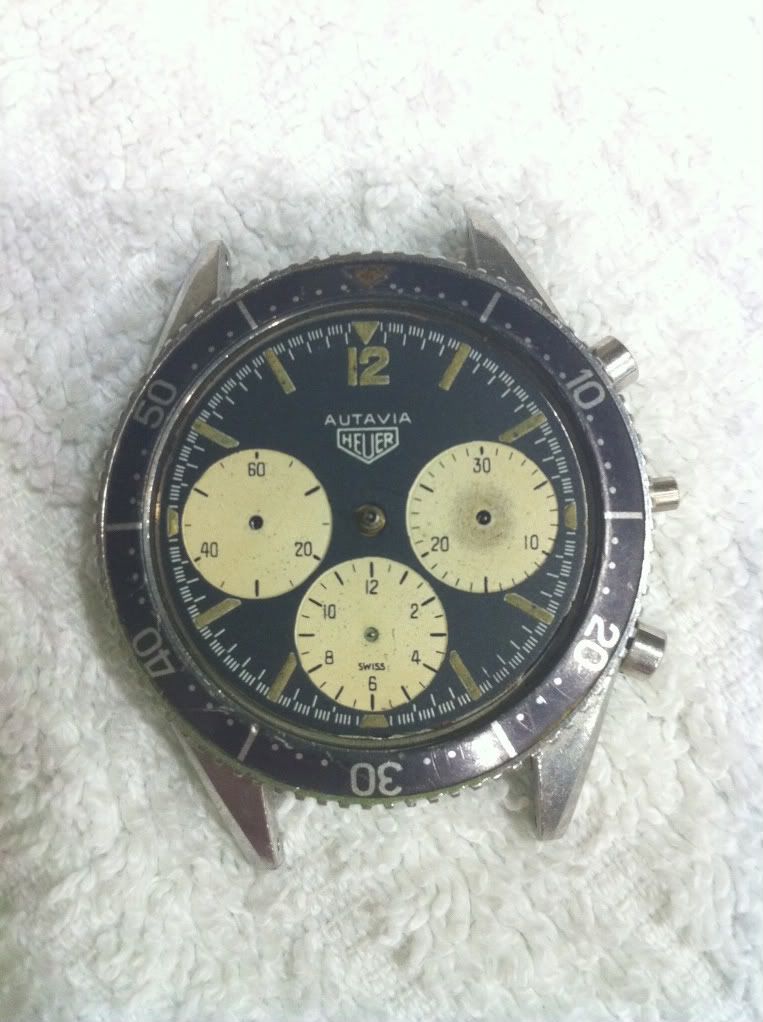 In an unmarked container with this Universal Geneve watch in it. All but 1 of the lugs are broken from the case. The watch does not run.