I bought a 090662 off of ebay. No issues and I really enjoy the watch.
Decided to get another from the same vendor.
Basically the same watch except 090660 (different face and no date).
On this one, I have to shake it really hard to get it moving and when hand winding it, it feels "gritty" to wind it. Hand winding does not keep it running. :-s
Any steps I should be doing before I send it back?
Also.. do the case finishes vary?? On the 090662 it almost looks bead blasted and the 090660 looks just like stock photo off ebay.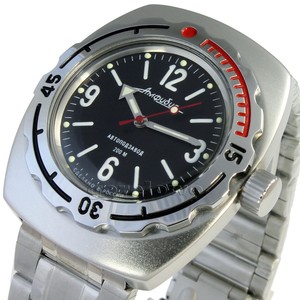 FYI - These are my first Russian watches, so I am a noob in Russian watches.