i tried it on, a true beauty, classic, timeless, the new case design is excellent, and i was just about to take my hard earned $7,200 to pay for it but...
my wife was looking at other Rolex and she called me and ask me to try another watch on, and it was a Deepsea, right away i was blown away!
compared both, tried both but the DS was just to nice and looked excellent on my wrist.
i sold my Daytona cuz of the size, the new Sub looked nice but not as nice as the Deepsea.
since it came out i desired it but reading reviews saying that it was pig-ugly, uncomfortable, too heavy, the ring inside the dial, too thick blah blah blah so i let it pass
but let me tell you that this watch is a beauty, is very comfortable, its not that heavy [feels less heavy than my Aquaracer 500M] and yes is thick but thats nice, the ring in the dial is almost invisible, it doesn't pop at you, after all it feels and looks superbly on my wrist!
if i could add something on this watch is a anti-reflective inner coating cuz the domed crystal reflects too much.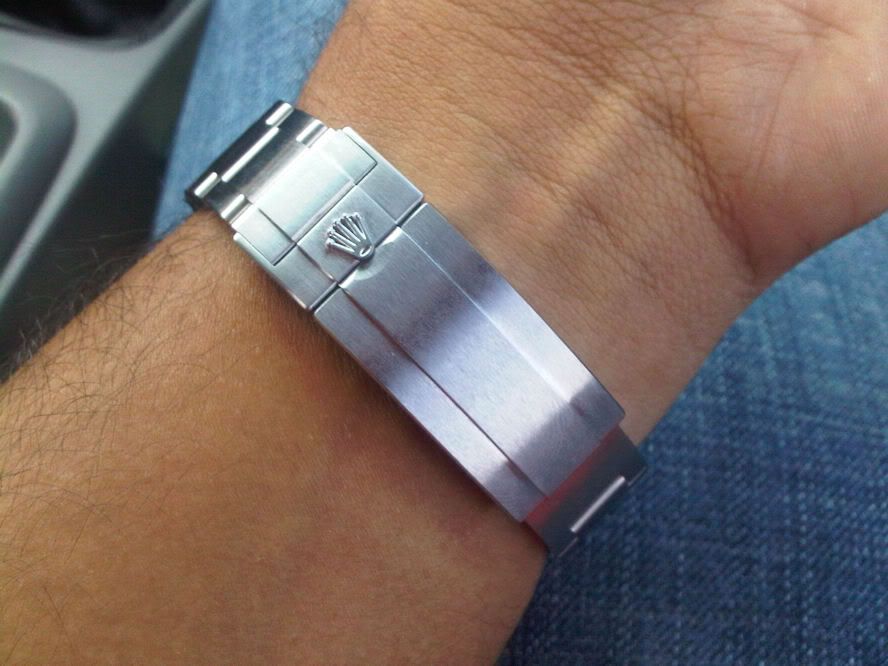 my advise: dont let others opinion make a desition for you, go and try it on, its a superb timepiece!
now i know i'm wearing a watch!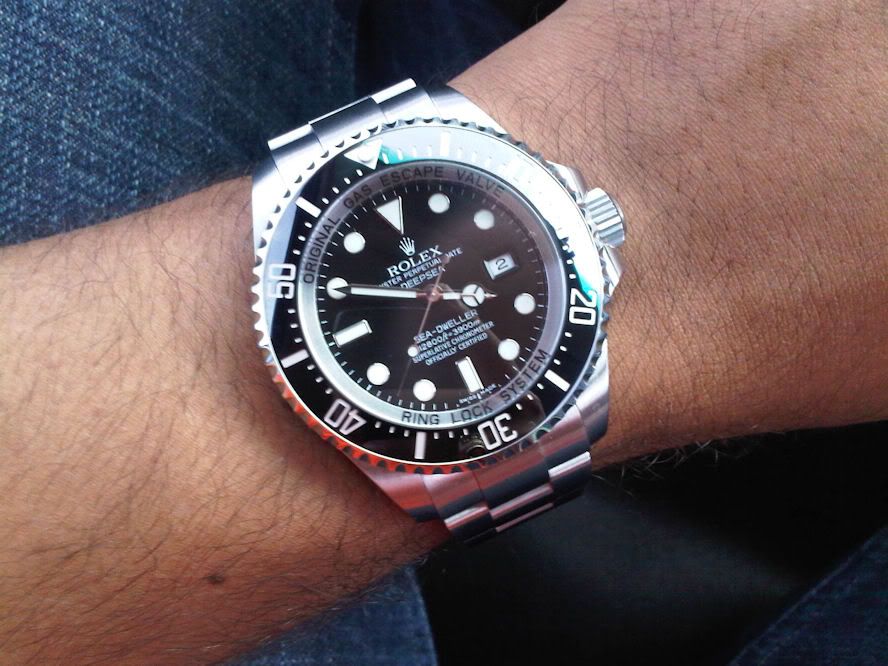 comments!