Discussion Starter
·
#1
·
So I've been thinking of a thread like this for a while after hearing over and over again watches being dismissed because "it just has a 2842/SW200/etc" and how it seems there are many watches where the only thing people care about and focus on is the movement. I'm professed many a time that I am not a movement person. That said, there are movements that intrigue me enough that I am interested in the watch predominantly due to the movement. Granted it still needs to be in a watch I find appealing, but here's the movements I aim to own/bought the watch for.
Piaget - 9P, commonly found in Altiplanos and many thin watches from many other brands
This is the first movement that comes to mind. Piaget's original 2mm movement. I'm a sucker for thin small movements. It takes some real engineering to pull off something this small and this robust. While I get the 4XXP movements are more modern and better (but actually thicker by 0.1mm), this is a case where I want the original (also the current Altiplanos are huge). What has always kept me from buying one is the paucity of Altiplanos around here with them. This is definitely a vintage movement I want in as pristine a watch as possible. This is something I want to see in person before buying.
I know the Piguet 21 is even smaller, but I have so little faith in my ability to find one in good condition in a good condition watch that I've written off this one (there's not many watches it's in that I like as well).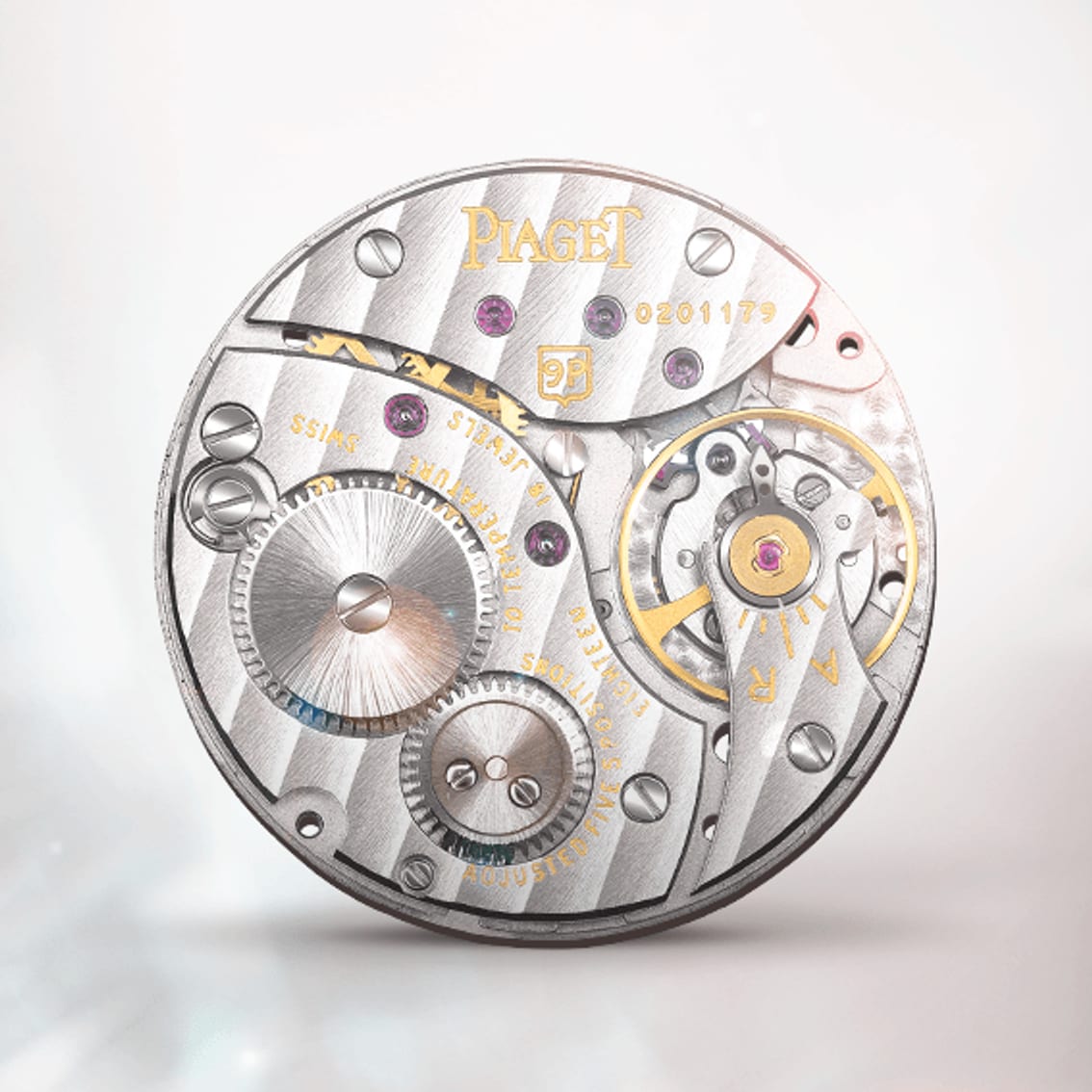 Piaget - 910P, found in the Altiplano Ultimate
No big surprise here. Granted the new 900P-UC is even thinner, but that's outside what I would be willing to pay. A 910P I would be willing to pay for though. Plus I find the layout more attractive.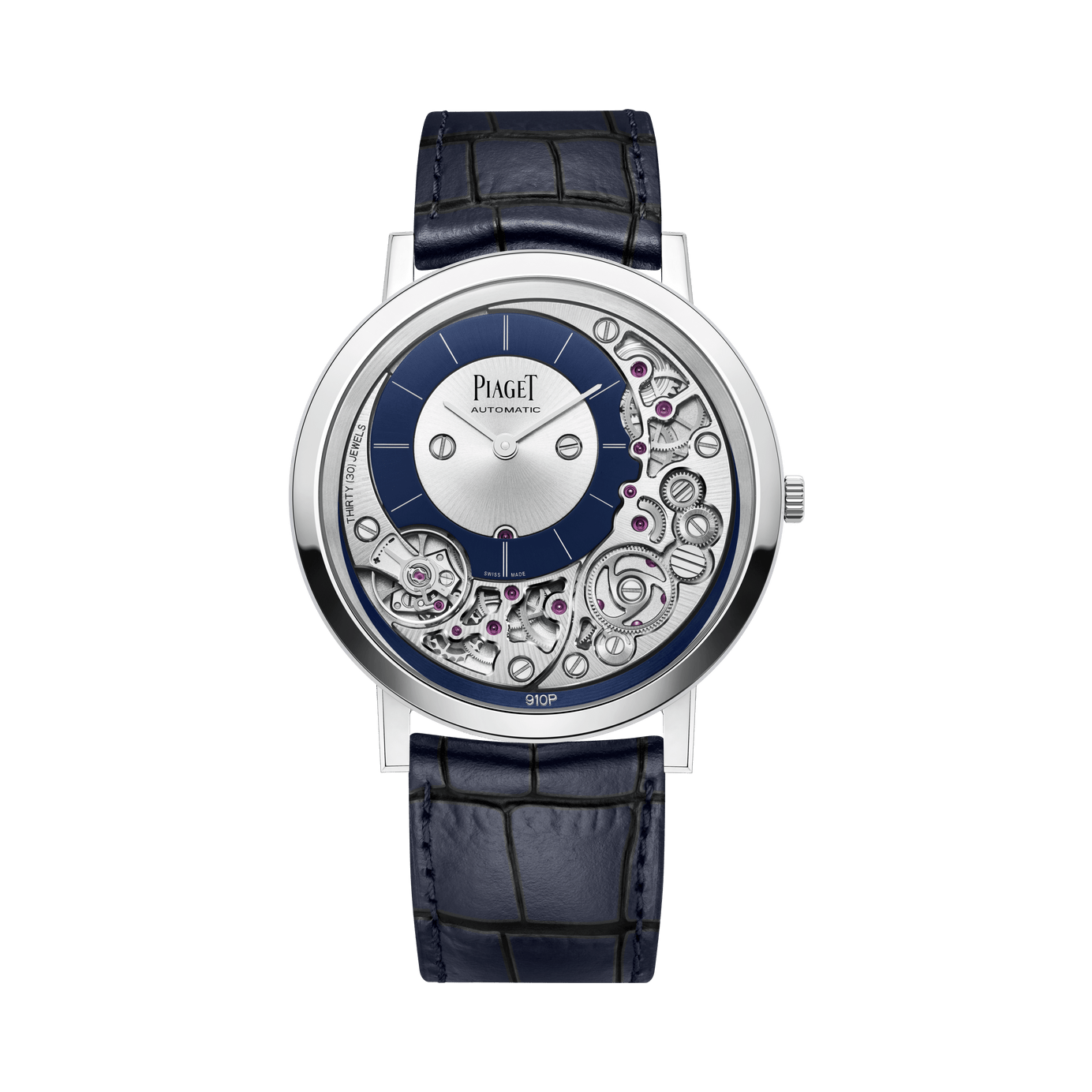 Seiko - 6870 (or any 68XX, but the best is 6870), found in Credor UTD or other thins, used to be found in Seikos
Yet another thin movement. The 6870 is a tonneau movement that is 1.98mm. It's also the prettiest of the non-HH 68XX movements. Unfortunately there really aren't any current Credors with the 6870 that I really like and the vintage ones I do like are scarce and more expensive (when I factor in their customs) than I want to pay. I also worry this will be a nightmare to service as I suspect few watchmakers outside Japan have good experience (and access to parts) for this.
Jaeger-LeCoultre - 101, the legendary Duoplan, found in many many many super small watches from the 30s-40s.
I may not be a fan of JLC, but that's because of their current design language, not their art deco stuff. And with a movement as small as the 101, all kinds of insane Art Deco designs are available. It's a tiny tiny movement. It's still the world's smallest mechanical movement, weighing less than 1 gm. Called the duoplan as it is two layer (how else do you get it so small?). That said, I'm almost ready to give up on this. Since the crown is on the back of the watch (again, it's small), many of these movements are in poor condition due to the moisture with the crown up against the skin. And the watches they are in tend to be in poor condition. I have no clue who would want to try to work on one of these. I know JLC would work on it, but good god it'd probably cost an arm and a leg and I worry I'd lose the watch for a year.
A. Lange & Sohne - L941.1, found in Saxonias
Look, I've mentioned I'm not a fan of Lange's three quarter plate since it hides most of the movement. But there is something to the simplicity of the L941.1's plate coupled with the intricacy of the balance cock.
Movements I specifically aimed for that I already own

Jaeger-LeCoultre - 822
Just because I'm not a fan of JLC doesn't mean I don't love some of their stuff. It's a pretty movement, and it's in my favorite Reversos.
Citizen - 8826 and 0100
The 8826 is 1 mm thick (I think you've all figured out I like thin movements). The 0100? Well, losing 1 second a year is something.
Credor - 7R87
One of the more pretty Spring Drives. And it's a manual, so no giant rotor getting in the way, and no giant logo on the caseback (I'm looking at you Grand Seiko).
Longines - L698.2
Four retrogrades. That's a complicated movement (not a fan of moonphases, but if you go for that one more complications for you!) and probably counts as my first real watch. Yeah, I was into "features" before I was into thin and small.
Casio - CGW 90 Module QW830
It's got a solar system on it and keeps track of it through 2100! That's just cool. And a lot cheaper than getting a CVDK7386 for the price of a house.
So, what movements are you lusting after? Remember, within reason. No need to spend the entire thread talking about the VC 57260 or a CVDK7386.