Discussion Starter
•
#1
•
The real voyage of discovery consists not in seeking new landscapes, but in having new eyes.
― Marcel Proust
One of the things I like best about my watch hobby is that just when I think I have it all figured out, something comes along and shows me that there's more. My resignation to the fact that I basically don't like the looks of tourbillon (T) watches is one such thing. Time and time again I'd see them and even knowing what they represent horologically, they just didn't do the most important thing to me about every watch I own: they don't look good to my eye. Accordingly, I'd pretty much come to grips with the fact that I just would not ever buy a "T" watch, and frankly given how much they cost, I just figured, "Well, good for me. At least there's something about my hobby that is going to "save" me some money." LOL
Recently, I happened to grab one of the I had the good fortune (or maybe not, depending on how one looks at it...LOL) to discover a "T" watch that upon first laying eyes upon it, I thought, "Wow! That's gorgeous!" I've never thought that about any "T" watch before. The closest I came to it was with the G&B skeletonized "T" pieces that made me sort of toy with the idea of buying one and "killing two birds with one stone: skeleton and "T." I'm not particularly fond of either of those things, but I felt that given the "greatest hits" sort of theme around which I'm collecting, I should probably have one of each just to represent the genre.
Well, you know what they say...never say never. The prospect of my actually owning a "T" watch just went up. I'm at least at a point where I've come across one I am willing to consider. So what is it?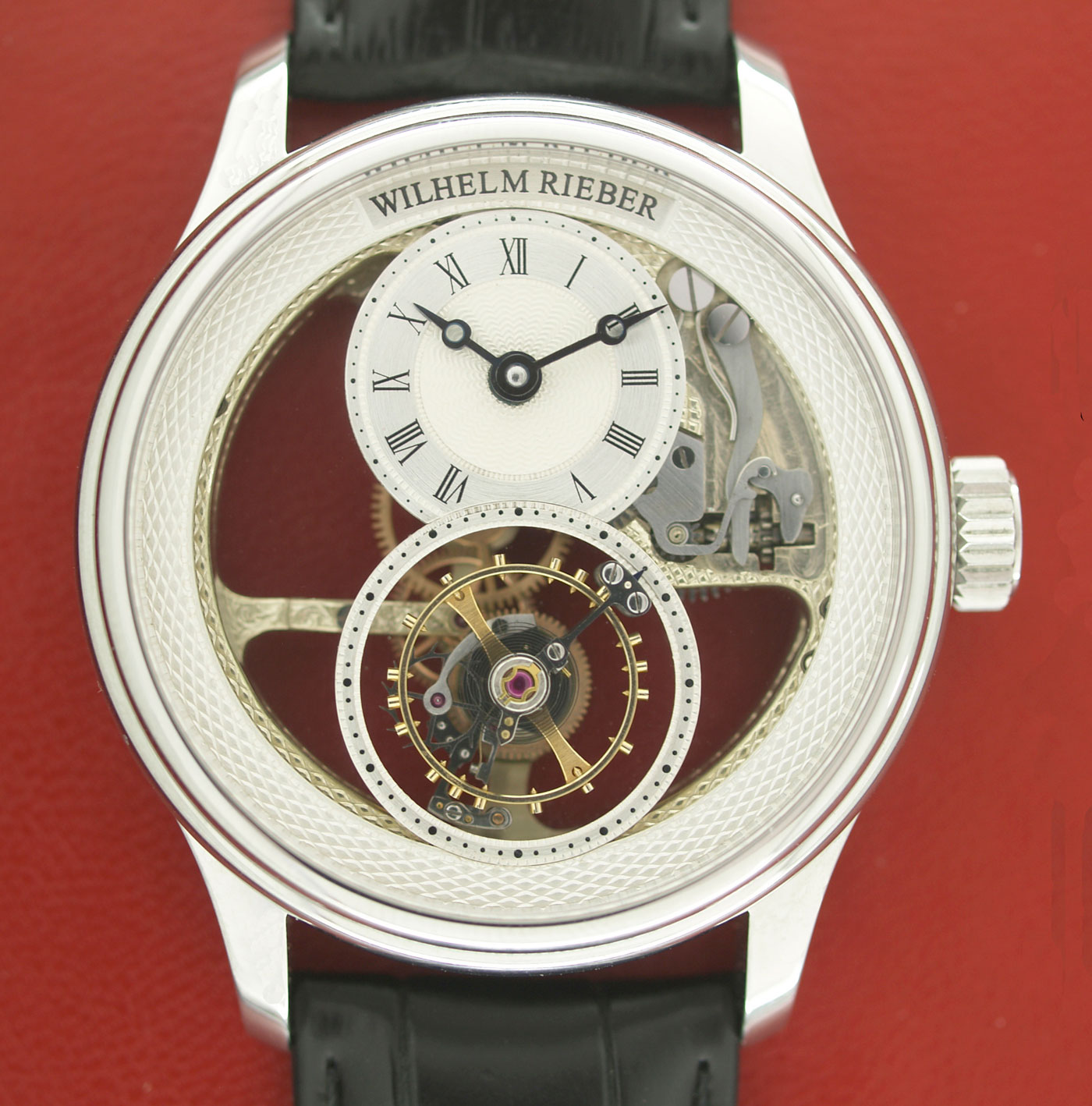 ​
Okay. I'm sure some of you may have seen this before, but I hadn't, and I certainly haven't seen mention of his watches in the HEW subforum. Thus this post. Also, it's the only "T" watch I know of that uses a spring detent escapement (SDE).
I'm not an movement junkie, and yes, I know SDEs are comparatively fragile and they are not self-starting, which hampers their practicality in a wrist borne applications. But practicality isn't at all the point for me and "Ts." It's not like one, even Rieber's, would become something I wear more than a few times...ever. It's the novelty, innovation and the fact that the thing looks pretty decent as go "Ts" in my eyes. There is an upside to SDEs. They don't require oiling, which why they were implemented as marine chronometers, perhaps most notably by John Arnold. (I've seen the actual invention of the SDE variously attributed to Le Roy, Arnold and Earnshaw.) Maybe this is just the watch to wear sailing? LOL...JK.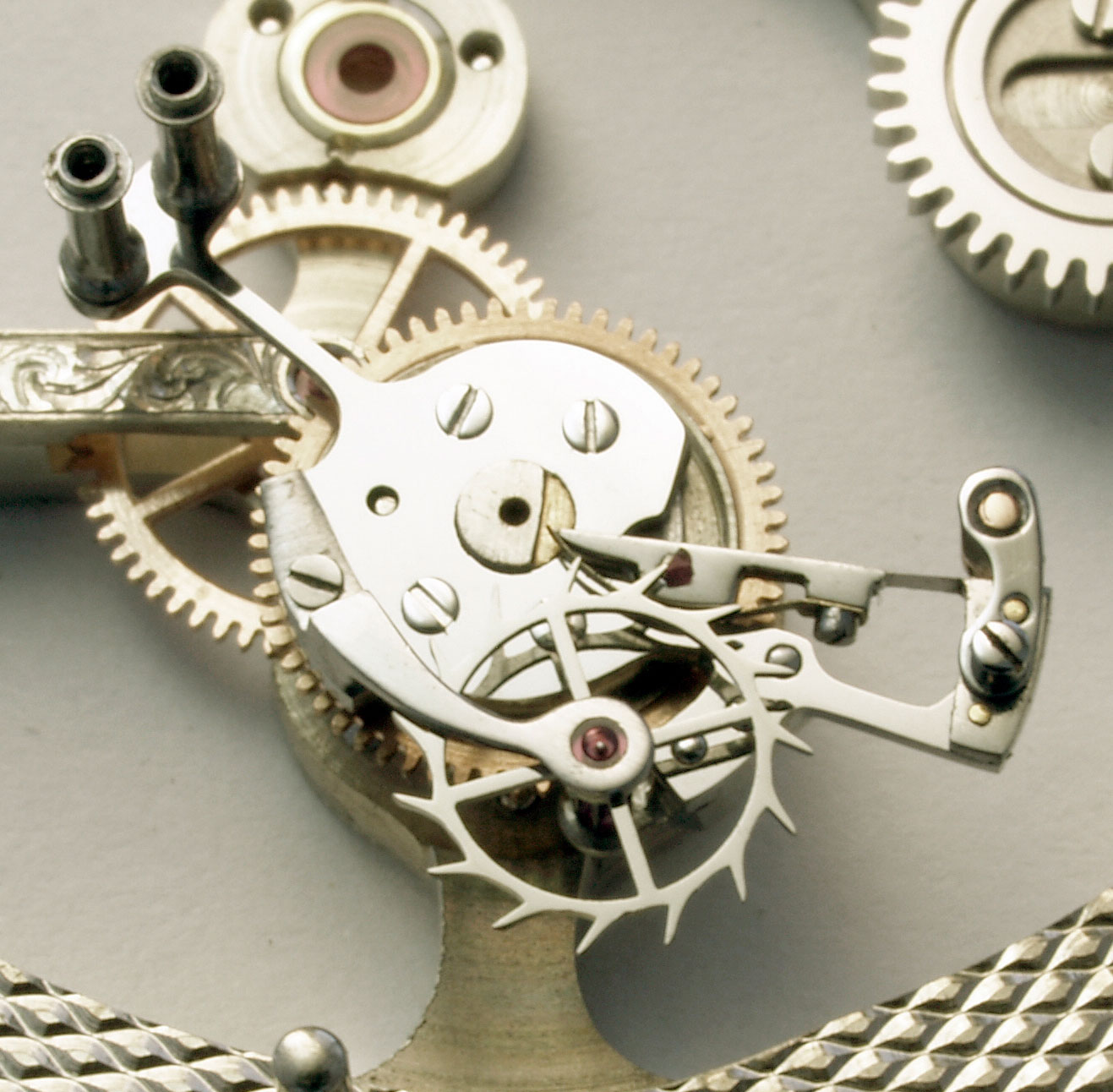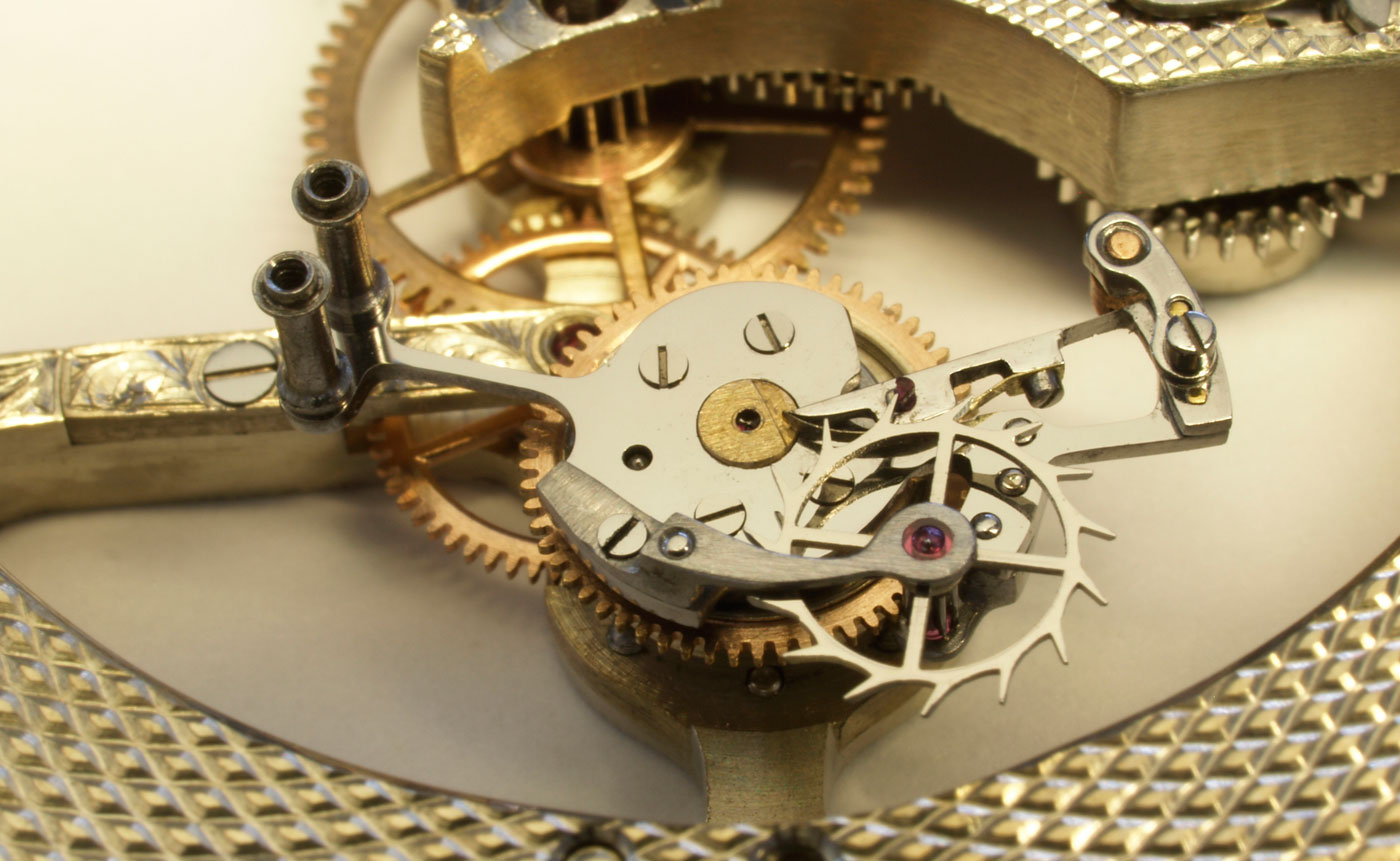 ​
Wilhelm Rieber comes from a long line of watchmakers dating to the 18th century, but he's the first among them to make his own cased pieces. Interestingly, he also seems to have no staff who aid him in making his pieces, thus the "stupidly" low production volume of two per year. That said, given the level of detail in his pieces, all of which is 100% hand done, it's pretty amazing to me that he can crank out one in six months. Like Roland at RGM and Keaton Myrick, he is a master watchmaker who also performs watch and clock restorations. For a bit more info about Mr. Rieber and what he does, you may care to check out the following:
FWIW, Rieber is the watchmaker who produced Maybach automobile branded watches (not with the SDE). (The watches and cars were sold separately. LOL) One more stereotype bites the dust, that is if it hadn't already.
​
All the best.
Perhaps, after all, [nothing] never has been discovered. I myself would say that it had merely been detected.
― Oscar Wilde,
The Picture of Dorian Gray



P.S.
I thought it at once funny and sad that spellcheck "thinks" I've misspelled "Rieber," suggesting "Bieber" as the alternative. LOL
-- Tony20009